The Magazine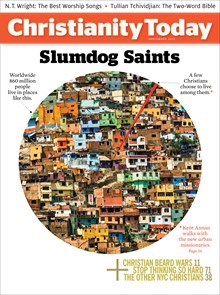 This feature is for subscribers only:
Subscribe Now
Subscribers get full print and digital access, including:
10 award-winning print issues
Printer Friendly and Interactive PDFs of each issue
Full web access to ChristianityToday.com
20+ years of magazine archives
Table of Contents
In Every Issue
The Gospel of Small for an Oversized Church
Why we need quiet disciples. Like the ones in this issue.
How knowing Jesus made all the difference.
Loading