Are Unrealistic Expectations Hurting Your Kids?
Parent with grace, not perfectionism.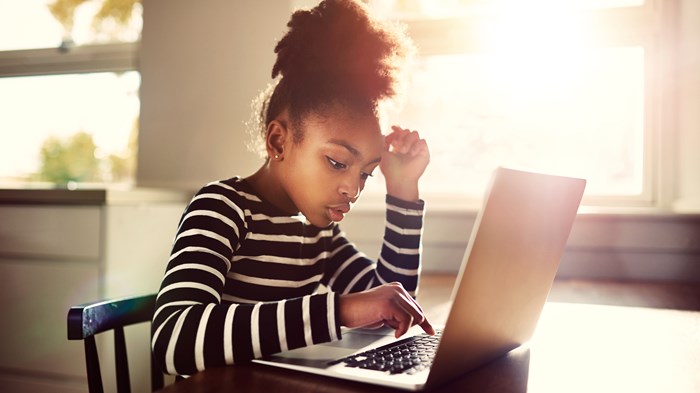 Image: UBER IMAGES / SHUTTERSTOCK
If I'm being downright honest," she shared through tears, "sometimes I parent out of embarrassment. Sometimes my correction comes from what others think about my child rather than something that's between me and my child." My young friend stood in the hallway at church, sobbing.
"I understand," I responded with a hug. "I've been there way too many times."
Perfection. It's all around us. We see images of perfect bodies, perfect families, and perfect houses on the covers of magazines at the grocery store. Scrolling through Facebook, we unfavorably compare our family's insides to other families' outsides. It's no wonder we too often have unrealistic expectations of ourselves.
Without much effort, the dreaded illness of perfection infection can slip into our parenting. When it does, we develop unrealistic expectations for our kids as we compare them to their siblings or a friend's children. Add the church environment into this mix—where all want their children to be on their best behavior—and we're set up for the nightmare of perfection parenting.
Perfection infection happens when we react to our kids' surroundings rather than lead them according to their own needs. It's when we discipline or motivate or shape their behavior based on the mistaken belief that they must meet other people's standards rather than our own—or God's. It's when we nitpick even minor errors, leading our kids to believe they have to be flawless and never make mistakes in order to meet our approval. God doesn't expect perfection from us, so why do we expect it from our kids?
I remember when our children were learning to walk. It was two steps and a fall, then three steps and a fall. We never called that failure. Their steps and falls marked progress. We cheered them on because they were moving toward walking.
Why then, when children get older, do our expectations change? Why do we start thinking of the "falls" as mistakes, failures, or imperfections? Why are we unable to see them as progress? It's because our thinking has been infected by the notion that perfect is the only acceptable standard for our kids—and we don't even realize it.
Dangers of Perfection Parenting
Parenting for perfection is costly; the damage to our children can be profound. Whether we are explicit about our expectations or not, children will pick up on them. It doesn't matter what we say we want from them. If the "perfect" bug has infected our parenting style, our children will react to it negatively. Here are some of the dangers that can develop if we continue in that direction.
Our children may not ask for help. When kids think they should know something, they usually are afraid to ask questions—because perfect people never need help.
Our children may resist trying new things. When kids believe failure isn't tolerated, they can become stressed because it's hard to be perfect at a brand-new task. Rather than risk failure, they may opt out.
Our children might have trouble developing resiliency. Failure crushes them because they think all mistakes are terrible.
Our children may relate to us based on fear. They may tell themselves, Mom and Dad are going to be so mad when they find out I made another mistake.
Our children may develop a negative self-image. In an atmosphere where perfection is the standard, they may become overwhelmed by what they can't do rather than pleased with what they can do. Parents who desire perfection tend to point out what children do wrong rather than acknowledging what they do right, which puts kids more in tune with their weaknesses than their strengths.
Our children may not believe in or experience unconditional love. Perfection parenting is about performance. This drives kids to want to perform well in order to keep their parents happy. Eventually, they may feel the need to perform for God to make him happy too.
Our children may associate God with rules rather than relationship. Parenting that's focused on actions (behavior) rather than attitudes (heart) leads kids to "play the game" until they are old enough to call out hypocrisy.
Of course, not every child who deals with perfectionism gets it from the way they are parented. Birth order, temperament, and personality contribute to their high expectations of themselves and the world around them. Yet we should be alert for ways we may inadvertently put unhealthy pressure on our kids.
The Antidotes
The good news is that perfection parenting is completely reversible. God has provided four antidotes we can begin using today. Remember them with the acronym CLAP.
Compassion
Before I got serious about addressing perfectionism in my own parenting I was a "buck up" mom. Buck-up parents fix. Compassionate parents feel. Responding with empathy rather than asking my kids to buck up and get tough built trust and intimacy in my relationship with them—even today as they are young adults. Compassion creates an environment of safety and security in the home.
Love
Our imperfect children need to know that our love is never at stake. We always protect, always trust, always hope, and always persevere. I've found 1 Corinthians 13 to be helpful in evaluating how I'm really doing with loving my kids: Am I patient? Am I kind? Do I wish my children were more like another parent's son or daughter? Am I quick to share what my kids do well, or do I hide areas where they don't seem to measure up?
Acceptance
Every human being has a core need to belong. We want to know that people believe in us, approve of us, and accept us for who we are. We especially long for this from our parents. In the midst of mistakes, poor choices, or—as we determined earlier —progress, we need to make sure our children know they are still loved and accepted. We want them to know they belong to us no matter what. "Therefore, accept each other just as Christ has accepted you so that God will be given glory," Romans 15:7 says.
Perception
It's important to be in tune with our kids. I'll admit that, with five children, there have been times when I've simply parented "the herd." I've seen them as a group rather than the individuals that they are. The more perceptive I've become, the more I am able to see them as unique human beings with different God-given personalities, temperaments, and skills. I'm able to live out the wisdom of Proverbs 4:25 in my parenting—"Look straight ahead, and fix your eyes on what lies before you"—by truly seeing my kids for who they are.
Gaining Freedom
Peer pressure is strong in the parenting world, both in and outside the church. As a pastor's wife, I have been tempted all the more to pressure my kids to look good in others' eyes. I'm so glad God helped me see the dangerous direction I was heading.
When I began to embrace God's perfecting work in my own life, I stopped worrying about what people thought. When I stopped worrying about what people thought, I stopped being a controlling parent. When I stopped being a controlling parent, I increased my ability to influence each of my kids by using the antidotes of compassion, love, acceptance, and perception. Today I can tell you that leaving perfection parenting behind resulted in a sense of freedom and contentment in my relationships with my beautifully created, perfectly imperfect children.
Jill Savage is an author, speaker, and founder and CEO of Hearts at Home, an organization for moms. The author of several books including No More Perfect Momsand No More Perfect Kids, Jill is passionate about calling women to embrace authenticity. Connect with Jill on Facebook, Twitter, or at JillSavage.org.