The Humble Presence of God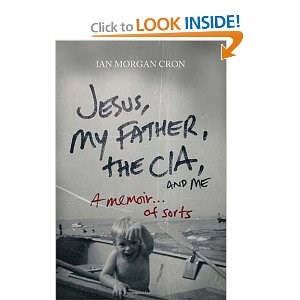 I just read a book by a pastor of ours from our college days, Ian Morgan Cron. It's a story of conversion to Christianity. It's a story of deep hurt and longing for an at times abusive, at times absent, father. It's a story of a little boy growing up. It's a story of God's faithfulness. And it's a story of God's humility. It's called Jesus, My Father, the CIA, and Me: A Memoir, of Sorts. I recommend it.
I recommend it for the good writing and the humor and poignancy of the narrative, but most of all because it is an honest story of the mysterious faithfulness of God. As a boy growing up in the Catholic church, God's presence was tangible, in the bread and the wine and in nature and also in this little boy's heart. But then God failed. God failed to protect this little one from the hurt of alcoholism and neglect, and as this little boy became a young man, he turned his back on God. He did so because it seemed obvious that God had turned His back first.
Ian doesn't try to explain God's actions. From that boy's perspective, God turned away, and then God said, "I'm sorry." Maybe it's impossible for God to say, "I'm sorry," or maybe this is just one more example of God's love, God's faithfulness to us, God's own sorrow over the ruptures within our world. One more example of the ways in which God refuses to be constrained by theological propositions. The portrait we receive in this story is of a man in search of a father, and a God who gently, patiently, humbly receives his child.
Support our work. Subscribe to CT and get one year free.
To add a comment you need to be a registered user or Christianity Today subscriber.
Recent Posts
The Humble Presence of God