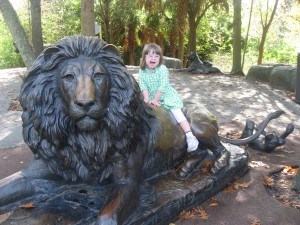 I wanted to write a lyrical essay about our week in New Orleans for Thanksgiving. Something about the humidity and the colors on the houses and the Spanish moss and the streetcars. Something about laughter and good food and going to the zoo and family. Something about why travel is worth it even when it wears us out.
But I've been sitting on those thoughts for four days now, and instead I'm just going to offer a few choice moments, all courtesy of my eldest daughter.
One, in the airport, when Penny whispered, as she looked at a somewhat round woman walking in front of us, "Mom, she have a wobbly bottom."
Two, in the car, when she exclaimed, "My hair is driving me nuts!" and then, in a more conciliatory tone, "Because the window is open."
Three, when she lost her first tooth: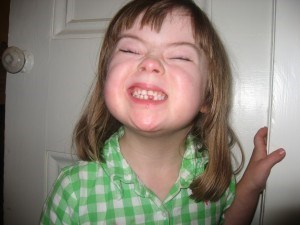 (She will correct me for telling you that she lost it. "I losed a tooth? I pulled it out.")
And four, when she pulled William's pacifier out of his mouth, thus breaking it in half and ending both the saga of a 3-year old with protruding teeth and an unnecessary attachment to a piece of rubber, and thus ending William's afternoon naps: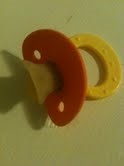 It was quite a week.
Support our work. Subscribe to CT and get one year free.
To add a comment you need to be a registered user or Christianity Today subscriber.
Recent Posts
They're Growing Up