Random Hookups and the Biology of Sex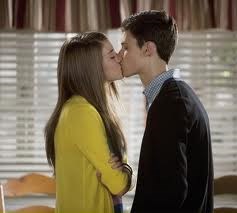 Is it possible to have sex without having a relationship?
Dannah Gresh, writing for CNN's belief blog, says no. I recommend reading her entire essay, "There's Nothing Brief About a Hookup." To quote her at length:
[Oxytocin] is released during sexual expression. A tiny dose is downloaded during intimate skin-to-skin contact; a much bigger dose is released during orgasm.

In fact, the only other time as much oxytocin is released as during orgasm is when a mother is breastfeeding her baby. The mother feels its release and is bonded to her child, and the baby's brain learns for the first time to enter into relationship by connection. I'd say the chemical's job is to bond us for life.

The knowledge of sexual bonding is nothing new.

"Do you know that he who unites himself with a prostitute is one with her in body?" the apostle Paul wrote in the New Testament. "Do you know that he who unites himself with a prostitute is one with her in body? For it is said, 'The two will become one flesh.'"

Christian author Lauren Winner translates those verses this way: "Don't you know that when you sleep with someone your body makes a promise whether you do or not?"

The bottom line is that you get "addicted" and "bonded" to the people you have sex with, even if they are "just friends."

That helps explain why Stanford sex researcher Paula England has said that "Some people are hooking up a bunch of times with the same person but are not calling it a relationship." Maybe these people are not as unattached to their "friends" as they would like to think...

Young women, especially, are likely to spiral into a depression when the source of their addiction isn't interested in another hookup. A 2003 study from the conservative Heritage Foundation found that 25.3% of sexually active teenage girls experienced depression, compared to 7.7% of sexually abstinent girls...

Casual sex is happening. We shouldn't ignore it. That's especially true of the faith community. But when we talk about it, we should use science. There's nothing biologically brief about a hookup.
Support our work. Subscribe to CT and get one year free.
To add a comment you need to be a registered user or Christianity Today subscriber.
Recent Posts
Random Hookups and the Biology of Sex