Learning to Choose: From Private Christian School to Public by Margaret Philbrick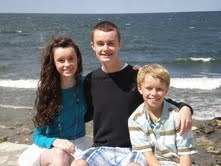 After nine years in a private Christian grammar school our son stepped into his freshman year at the local public high school with 600 people he didn't know.  Almost every student in his graduating class of 80 went on to attend the private Christian high school.  He didn't want to be like everyone else.
We evaluated both schools prior to making our decision.  The primary reason why he determined he would be happier in the public school was diversity.  He was grateful for his Christian education, but he felt like he had grown up in a bubble, everyone looked and acted the same.  Popping the bubble in ninth grade seemed to be as good a time as any because as parents we liked the idea of him being exposed to the challenges of a big school while still under our own roof.  We could talk to him about the drinking parties, the inappropriate "grinding" at school dances, the "liberal" ideas of some of his teachers which didn't line up with our Christian worldview.  Thought provoking dinner table conversations ensued.  These situations forced him to take a stand for what he believed in and behave accordingly.
He ran Cross Country freshman year and went on to run Cross Country and Track all four years making it to the state competition for both sports his Junior and Senior year.  This opportunity would not have been available to him at the much smaller Christian school.  His coach and several of his friends were Christians and proved to be an immense blessing to all of us. The economic and ethnic diversity he longed for was very much a part of the team and he grew to love many of these students who would not have been able to attend the private Christian high school due to unaffordable tuition costs.
At graduation he was awarded a scholarship in honor of his loyalty to friends, academic achievement and competitiveness.  Each of these qualities grew in our son because we chose the public school, but more importantly, his ability to perceive right from wrong and make the right choice blossomed in the public school environment.
He went on to study at Indiana University and as we wandered through the early morning drunken morass of the phenomena known as tailgating, he did not partake of it.  We asked him how he felt looking at all those young students in the gutter at such an early hour on game day, his response, "It presents a very clear choice."  The public high school honed in him the ability to make the right one.
Margaret Philbrick is an author, gardener and teacher who desires to plant seeds in hearts. Her first book, Back to the Manger is a holiday gift book she created with her mother, an oil painter. You can connect with Margaret via her website at www.margaretphilbrick.com or on Facebook.
This post is one of a series of guest posts about different choices Christians make in sending their children to school. All of them are in reference to an article I wrote for Christianity Today: The New School Choice, and you can find out more through Christianity Today's This Is Our City project.
Support our work. Subscribe to CT and get one year free.
To add a comment you need to be a registered user or Christianity Today subscriber.
Recent Posts
Learning to Choose: From Private Christian School to Public by Margaret Philbrick