The Safety of a Christian School by Elisabeth Klein Corcoran
Christian school was never in the plan or the budget for my kids. I liked their school just fine and we were set on them finishing out their schooling at our local public school.
Until one day when my sweet son, then at the beginning of his seventh grade year, asked me if he could transfer to the Christian school in our area. When your twelve-year-old makes a request like that, you listen. You ask why. You dig around. You pray, a lot.
His reasons were heartfelt. He was struggling in his larger classes, being on the shy side. He was struggling with friendships, being on the quiet side. He was struggling with sports (though he loved them), being on the small side. He was struggling with hearing swear words in the hall, being on the sensitive side. I tried to reason with him that the classwork would still be difficult, maybe more so. That it would be a challenge making new friends at a new school, halfway through the year. That he might still be on the small side no matter what school he went to. And that, sadly, he might still hear swear words and deal with bullying…that the word "Christian" wasn't a magic pill that would make everything sweet and good and fun and safe.
He wanted to go anyway. He had been praying about it. He felt it was where God wanted him to be. He kept asking. So we went for a visit and I felt instantly that this would be the best fit for my son, and we transferred him in the middle of his seventh grade year. It was a bit bumpy at first, as all school transitions are, but I can honestly say he is flourishing in this environment, now about to finish up his eighth grade year.
And then, as my marriage started to see its final days, I knew that my daughter, a year older, was free-falling. I knew she needed safer arms, a stronger net surrounding her. So, at first against her wishes, I transferred her to the Christian school as well. I saw relief in her eyes when I told her of the changes we'd be making. She pretended to be mad at me for about five minutes, telling me later that she was grateful I had made that difficult decision for her.
I am not an advocate for Christian schools. I am not an advocate for private schools. I am not an advocate for public schools. I am not an advocate for homeschooling. I keep my dog out of this fight, mainly because I have been surprised at some backlash I have received for making this choice for my children.
Twenty years ago, perhaps, I believe I would have been supported or understood. But these days, in the days of social justice (a movement I feel deeply about), I feel like some may see sending my children to a Christian school as a cop-out, or as skirting my responsibility to teach my children to be light in dark places.
My children currently live lives surrounded by Christians and in Christian environments. I don't advocate this, but this is where we're at. And yet, at the same time, their childhoods are shaky. Their home life is split. They no longer go to church every other weekend, not because of their wishes or mine. So because of this, I am confident that my children's school is my partner through the rest of their growing-up years. Their teachers are their fathers, and extra mothers, and they are helping me to raise them and fill in the gaps.
My children are attending a Christian school because I believe that's where God is helping me to care for them.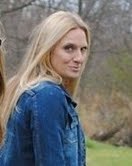 Elisabeth is mom to two teenagers.  She loves spending time with her kids, her friends, reading and writing.  She is the author of At the Corner of Broken & Love and several others.  Visit her website at www.elisabethcorcoran.com. Elisabeth is a proud Member of Redbud Writer's Guild.
This post is one of a series of guest posts about different choices Christians make in sending their children to school. All of them are in reference to an article I wrote for Christianity Today: The New School Choice, and you can find out more through Christianity Today's This Is Our City project.
Support our work. Subscribe to CT and get one year free.
To add a comment you need to be a registered user or Christianity Today subscriber.
Recent Posts
The Safety of a Christian School by Elisabeth Klein Corcoran