Upcoming Events... Speaking, Radio, Magazine, Conferences, and Penny's Surgery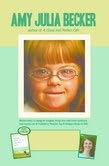 If you live in New York City, Princeton, Raleigh, Durham, or Basking Ridge, NJ, I'm coming soon to a venue near you. Visit my Events Page for more details. (Though note that right now there isn't up to date info on NYC, and Raleigh's has changed from March 28-30. The woes of maintaining a website...)
If you listen to the radio, listen live to a six-minute conversation between Susie Larson and me about A Good and Perfect Gift. It will be broadcast Friday morning on Moody radio at (or about) 5:43 EST and 8:43 EST.
If you read TIME magazine (!) (or even if you don't), check out next week's issue (February 27th) for an article about Down syndrome. There just might be a description of my favorite six-year old with Down syndrome, and there just might be a photo of our family.
If you are interested in faith and writing, join me (and a host of other much more well-known speakers like Marilynne Robinson, Jonathan Saffron Foer, Judith Shulevitz, John Wilson, etc.) as I speak and participate at Calvin College's Festival of Faith and Writing in Grand Rapids, MI April 19-21.
If you are interested in theology and disability, join me as I speak and participate at the Chicago Theological Union's Summer Institute on Theology and Disability July 16-20. (Again, other more notable speakers include Hans Reinders, Thomas Reynolds, and John Swinton...)
And finally, if you are the praying type, do hold Penny in prayer tomorrow as she goes to the hospital for what should be a simple surgery to correct one crossed eye and place tubes in her ears.
One way or another, I hope we'll see each other soon.
Support our work. Subscribe to CT and get one year free.
To add a comment you need to be a registered user or Christianity Today subscriber.
Recent Posts
Upcoming Events... Speaking, Radio, Magazine, Conferences, and Penny's Surgery