On Love, Waiting for God, and What Makes Us Human
I hope that having Penny in my life has taught me first and foremost to see other people as gifts instead of products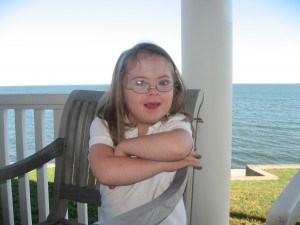 I have an interview over at The Well, a "virtual gathering place for graduate and professional women," about A Good and Perfect Gift. I was grateful to Marcia Bosscher for her insightful questions which included:
In A Good and Perfect Gift you write, "It was as if having kids had become an equation: youth plus devotion to God plus education equaled a healthy and normal baby. As if taking a birthing class and reading baby books and abstaining from alcohol and praying all guaranteed certain things about our family." I think there is an implicit understanding many of us as Christians have that we will be rewarded for doing things right. How has this changed for you?
I think whenever we start to understand our relationship with God (or other people) in terms of working hard for a reward or working hard to earn our pay, we change the terms of the relationship. God wants a relationship with us that is based upon grace, based upon giving and receiving.
We, like Adam and Eve, want to change that relationship to one of bargaining, as if our behavior can control God. On a human level, it is really tempting to see one another as consumer products instead of God's image-bearers. Even as a mother, I had seen my baby as a product of sorts, and when she was deemed "defective," it was almost as if I wanted to return her or at least demand an explanation from the store manager.
In time, of course, I realized that Penny was a gift. Not a product. But a gift. I hope that having her in my life has taught me first and foremost to see other people as gifts instead of products, but also that God is not under my control, not predictable, and that God doesn't need to answer to me even when I don't understand something.
and
After Penny's birth you describe a time where you had difficulty praying. You thought of yourself as being "stuck" until a friend described it as a period of fallow ground. How do you see the difference?
We — and I very much include myself in this — are just so impatient! So much of Scripture has to do with waiting. I think of the Israelites in Egypt or in the desert with Moses or waiting thousands of years for the Messiah. And then Jesus waited for his own time to come, waited for forty days in the wilderness, and even waited for God as he hung on the cross. And of course there is our own constant waiting for Jesus' return.
Rest is also a theme throughout Scripture, and, like waiting, a theme our culture would rather ignore. But God both commands us to rest and gives us the possibility of rest. I think waiting and resting are interrelated, and when we understand a "stuck" place with God as a season of waiting and resting, perhaps it will help us to believe that something might just grow in the soil of our hearts again.
To read the full interview, click here.
Support our work. Subscribe to CT and get one year free.
To add a comment you need to be a registered user or Christianity Today subscriber.
Recent Posts
On Love, Waiting for God, and What Makes Us Human