"A Perfect Child" Wins First Place...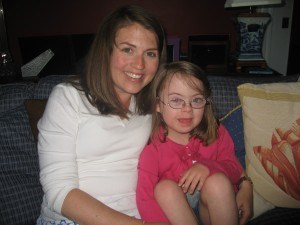 "My Perfect Child," an essay in Christianity Today about coming to understand Penny as a gift and her life as very similar to mine in both its brokenness and its perfection, won First Place in the Evangelical Press Association's Higher Ground Awards for 2011. One paragraph from the essay that sums it up:
Five years ago, the hopeful and joyous words from the hospital room next door—"She's perfect! She's perfect!"—haunted me. Now they seem prophetic. Penny was not the "perfect baby" that I expected, but she was exactly the baby I needed. I look at her now, giggling with her little sister, complaining that her brother isn't sharing his toys, sitting in my lap and whispering that she's afraid she'll be lonely when she goes to kindergarten. I don't see much that's different from other children.

Penny is both created in God's image and fallen from grace—like everyone else.
The photo of Penny that accompanied the essay won 2nd place. I just spent 20 minutes trying to figure out how to give you a glimpse of that winning photo, because I love it, but the file is too big and I am technologically challenged, so I've just added a cute picture of Penny which is certainly NOT the winning photo!
The funny thing about the photo, though, is that it took HOURS to try to capture Penny smiling. She's so incredibly relational that trying to get her in a solo shot was virtually impossible. The final product, which looks like a straight on portrait, actually came when she was sitting in my lap, which seems rather appropriate, as it happens.
I should add that A Good and Perfect Gift is a much longer version of this essay, so if you like/are challenged by/want to think more about the thoughts contained in it, you might as well just buy the book, and then let me know what you think...
Support our work. Subscribe to CT and get one year free.
To add a comment you need to be a registered user or Christianity Today subscriber.
Recent Posts
"A Perfect Child" Wins First Place...