The Goodness of Glitz at Christmastime
"Hey guys, what do you feel like when it is dark?" "I can't see," William said. "Frightened," said Penny...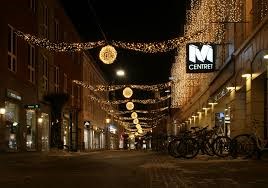 We started our Advent calendars on Sunday. Penny read the opening poem from our devotion/sticker Advent book:
There is a star in Bethlehem, bright shining as the sun,

Announcing that the Light of God shines here for everyone.

Let's look upon the star this year, as God wants us to do,

And welcome God's great gift of Light, born now for me and you.
As she read, William seemed mostly intent upon the stickers. Marilee held onto a purple egg filled with beads that she had made earlier in the day. No one seemed particularly attuned to the spiritual lesson at hand.
Peter read the corresponding Bible passage, John 1:1-5, which is about as lofty and esoteric as the Bible gets and only compounded Marilee's desire to shake that egg and William's desire to affix yellow starry stickers to his Advent poster.
So I asked, "Hey guys, what do you feel like when it is dark?"
"I can't see," William said.
"Frightened," said Penny.
"Right," I said. "And what did Penny and Dad just read about Jesus? Is Jesus like the darkness that makes us not be able to see and feel afraid?"
"No!" William exclaimed. "Jesus is the light."
A few minutes later, we were walking over to a friends' house for dinner. In front of us stood a forty foot high evergreen, resplendent with white lights.
"Every time you see white lights, what can we remember?" I asked.
"Jesus is the light!" Penny said.
It's so easy to disparage the Christmas season, with all its excesses and the stress of buying and traveling and decorating and baking. It's so easy to roll my eyes at Elf on a Shelf and Santa hats and mall gimmicks. And it's so easy to want to curl up into a ball instead of attending the host of parties and dinners and dances that pile up in the weeks to come. Yes, some of the reason this season is marked by glitz is simply because we live in a capitalistic society in which retailers work round the clock to entice us to spend and buy. Yes, the true meaning of Christmas can get lost amidst the tinsel.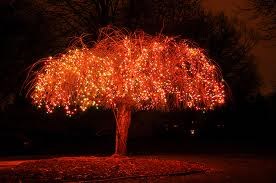 But still. But still. Still there are these very physical reminders of what, of whom, we celebrate this season. That we celebrate the gift of a child when we give gifts to one another. That we celebrate the light of the world when we hang those little white lights. That we celebrate the advent of hope and joy and peace when we sing songs and dance and feast. The physicality of Christmas might alarm us, but it should also entrance us and invite us to worship God in that very same physicality.
The days are growing shorter. The horrors of this world press in and around us.
But the light shines in the darkness. Tis the season to remember the light of the world.
Support our work. Subscribe to CT and get one year free.
To add a comment you need to be a registered user or Christianity Today subscriber.
Recent Posts
The Goodness of Glitz at Christmastime