What Penny's Birthday and Epiphany Taught Me About Who We All Are
I look forward to the mystery unfolding before me in each of my children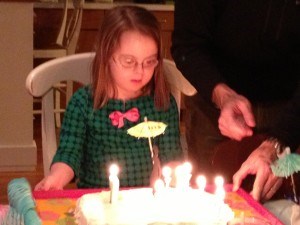 I don't mean to put my children in boxes, but every so often I catch myself. I have wrapped them up, hemmed them in, put a bow on top and presented them to the world as if I can contain what is inside. As if I can predict who they will be or what they can do.
I should have learned by now. In college, I took classes that taught me about the power of assumptions, whether those be the assumptions of gender or race or culture or birth order. And then, when Penny was born, I confronted the assumptions I had about human value. I discovered that I couldn't imagine my daughter's identity if it didn't include academic distinction. But as I slowly let go of the need for her to achieve, I also learned that Down syndrome didn't tell me who she either. Penny started to overturn the word "disability," with all its negative implications that she wouldn't be able to do things or be things, as she showed me her interests, her abilities, her desires. Her identity didn't arise from what she could do, but it didn't arise from what she couldn't do either.
Theologically, I should know better too. The church just celebrated Epiphany, the manifestation of the Christ child to the gentiles through the visit of the wise men. If a lowly birth in a manger wasn't enough, at this moment it became clear, early early on in Jesus' life, that this Savior, this Messiah, this God-with-us, was not who we might have expected him to be. He was not a conquering military leader. He was not as interested in politics as he was in people. He was not intent on wealth or power. And he was not territorial. He came to save his own people, his fellow Israelites, but he also came to save the nations, the Gentiles. God is not who we expect him to be.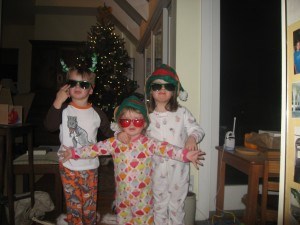 I've tried to carry this newfound understanding of what makes us who we are into my relationships with William and Marilee. I've tried to be open to possibilities. I try not to assume who they are or what they might enjoy later on in life, but rather to foster their willingness to take risks and try new things.
But then, when Penny sits down for half an hour and patiently pinches paper into little balls and glues them onto a piece of paper, I think, "but you don't like crafts..."
Or when William sees Marilee's horrendous diaper rash and says, "Mom, should we pray?" and shuts his eyes tight and bows his head and says, "Dear Jesus, help Marilee. Amen." I think, "But you don't like to pray..."
Or when Marilee, who in trying to keep up with her brother and sister rarely sits still, says, "Mommy read book a me?" and wants to read Maisy over and over again, I think, "But you don't like books..."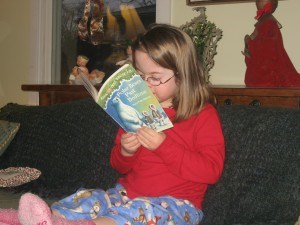 Thankfully, I keep my thoughts to myself, and my children prove to me again and again that they are as versatile as I let them be. That if I open the box I find not a product designed to certain specifications but a child with interests and questions and a timeline of his and her own making.
We had two weeks together as a family, which gave me a lot of time to watch my kids, to learn more about who they are becoming, to think and pray about how I can give them the boundaries to stay safe and the freedom to explore and take risks. Some things stayed the same as ever, the whining and squabbling, William's energy, Marilee's insistence that she never sit in a high chair, Penny's desire to curl up and read a book most hours of the day. But other things surprised me, reminded me to keep my mouth shut and let them show me who they are.
After a fall of wondering if they were growing apart, I was reminded of Penny and William's friendship.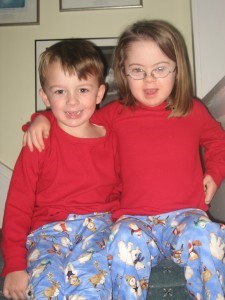 After a day of trying to protect Marilee from the older kids on the sledding hill, she finally convinced me to get out of the way: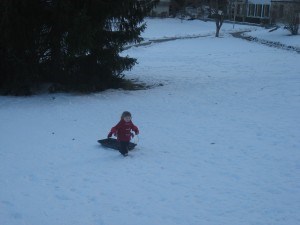 And after months of transitioning into a new place, they all gave me glimpses of what they are enjoying: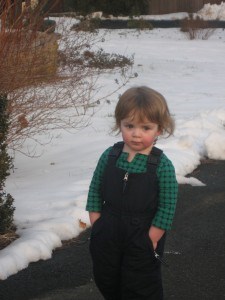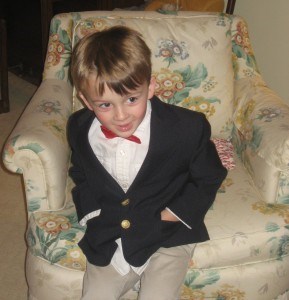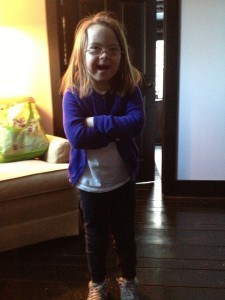 Seven years ago, I could not imagine who my daughter would become. In some ways, I still can't, because she challenges my notion of who she is nearly every day. But seven years ago, I was also afraid to find out who she would be. I was afraid I might feel disappointed or that I wouldn't be able to love her or that she wouldn't continue to surprise me. Now, I look forward to the mystery unfolding before me in each of my children. Happy seventh birthday, Penny.
Support our work. Subscribe to CT and get one year free.
To add a comment you need to be a registered user or Christianity Today subscriber.
Recent Posts
What Penny's Birthday and Epiphany Taught Me About Who We All Are