God Loves Rich People Too
Christians need to adopt Jesus' attitude toward the one percent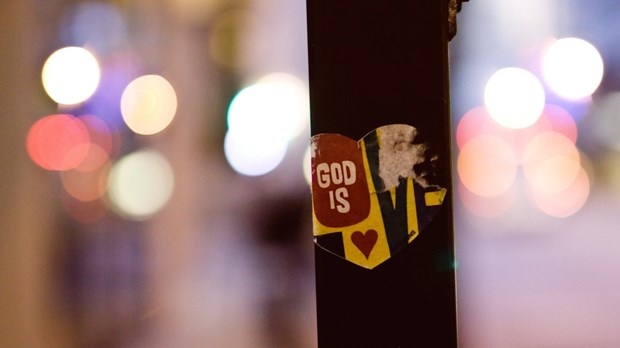 Image: greenkozi/flickr
It's been six years since the beginning of the Great Recession. Six years of conversations about unemployment, underemployment, mortgage-backed securities, and millions of Americans who have seen their fortunes fall. Six years of bemoaning Wall Street. Six years of reports about growing wealth disparity. Six years in which "the one percent" has become a shorthand way of referring to the untouchably rich among us.
The economic downturn seemed to offer permission to feel disdain towards "the one percent," those with the highest income levels in an age of income inequality. The home page for the Occupy movement that began three years ago states that it "aims to fight back against the richest 1% of people that are writing the rules of an unfair global economy that is foreclosing on our future." Even for those of us who aren't involved in movements like Occupy, it's easy for our attitudes toward the one percent to trend towards judgment.
For Christians, the positive concern for social justice coupled with the negative political and media portrayals of "the one percent" can lead to a more benign version of the Occupy movement's posture toward people with significant wealth. It is easy to assume that the one percent are an abstract idea rather than to remember that this population consists of millions of individuals loved by God.
Popular Christian imagination often casts Jesus as someone who eschews wealth and embraces poverty, but the Gospel stories illustrate a far more nuanced message. Jesus addresses each person he encounters—whether they are rich or poor—in terms of their common humanity, not in terms of their bank account.
Jesus was willing to enjoy wealth in the homes of Mary and Martha, Simon the Pharisee, the wedding in Cana, and even at dinner with Zaccheus (a one-percenter if there ever was one). But Jesus was also willing to forgo wealth. From everything we know, he didn't own a home and relied upon generosity in order to eat. He lived simply without segregating himself from the wealthy. He didn't speak categorical judgment against them. Nor did he demonstrate any hint of jealousy towards them. Rather, he interacted with wealthy people as those who shared a common need for God's love.
Jesus loves people as people, not according to their income, abilities, or pedigree. As Paul Miller pointed out in his book Love Walked Among Us, time and again, Jesus looks at a person, feels compassion for that person, and then reaches out in some tangible demonstration of love. Look, feel, act is Jesus' pattern with the Widow of Nain and with the woman who anoints his feet with oil. It is the pattern he describes for the father in the parable of the two sons. Even Jesus' conversation with the rich young ruler, in which he asks the young man to sell everything, follows this progression from looking with compassion to loving with action. "Jesus looked at him and loved him," Mark writes. Rich or poor, destitute or powerful, Jesus' love is consistent.
We need to model our attitude after Jesus, the one who has looked on us, felt compassion for us, and acted on our behalf. Of course this love involves time, effort, and energy directed towards those who need help meeting their physical needs. But our love should also extend to the one percent, recognizing the common reality of our spiritual needs, our common need to know God's personal and life-changing love. It is hard for a rich man to enter the kingdom of heaven, Jesus said. He also said that all things are possible with the God who loves rich and poor, the 99 and the 1, alike.
Update (April 15), a reader pointed out to me that a similar argument was made by Nathan Duffy in Christ's Preferential Option for Wall Street Tycoons. I recommend his article if you're interested in further reading on this subject.
Support our work. Subscribe to CT and get one year free.
To add a comment you need to be a registered user or Christianity Today subscriber.
Recent Posts
God Loves Rich People Too