Including People with Disabilities In Your Church
We all miss out without the whole body of Christ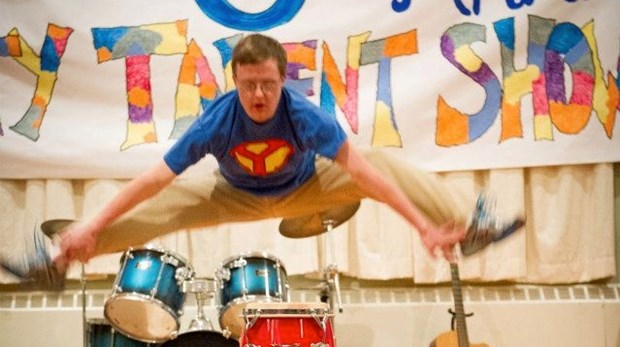 "If people in your community are going to Wal-Mart in their wheelchairs but not coming to your church, a lot of times the church community calls them shut-ins. They're not shut-ins; they're just shut out of the church" (Ned Stoller (cited in Making Churches Accessible to the Disabled, 1998). When your church considers including people with disabilities in your congregation, what questions are you asking? Does the conversation run something like: What sort of accommodations should we make? Which ones would make sense since some accessibility options are really expensive? An elevator would take a major campaign!
What if we began to ask ourselves, our churches, and our ministries this question; "What is it that we are missing? What are we missing out on because we are not as inclusive of persons with disabilities as we truly would like to be?"
My friend Erik Carter, a special education professor at Vanderbilt University, encourages the Church to pay attention to its pronouns when relating to persons with disabilities—To, With, By. Here's a brief summary:
To: It's natural to respond in compassion by ministering to someone with a perceived need. We seek to provide for and meet needs. We make adaptations in attitudes and even physical spaces that reflect our community values: patience, kindness, gentleness and other fruit of the Spirit. But if we stop there we can get stuck in an 'us-them' mentality.
With: When relationships develop it's hard to avoid working alongside someone. Gifts are uncovered and deployed and the happy discovery is made that we are partners in the gospel, just with different abilities. This is just as Paul suggested in 1 Corinthians in his use of body imagery—we don't compete or replace each other, we complement one another.
By: This preposition reflects persons living their calling, empowered and equipped to minister. This person is dignified by having their gifts and talents recognized, affirmed, employed and celebrated.
I would add one more preposition: from. From is a game-changer because the direction has been reversed. I'm now a recipient, an appreciative beneficiary and a joy-filled observer as I experience the blessing of this person's humanity and service.
Over the course of the past few years, I've had a chance to help create two Friendship Houses (with more on the way) at Western Seminary in Holland, Michigan, and through Duke Divinity School in Durham, North Carolina. In Friendship Houses, seminarians live in community with persons with an intellectual or developmental disability (I/DD). These houses, as Amy Julia has written about before, are places of transformation, places where people move from "to" to "with." By eating, praying and celebrating together, residents live the question, "What have we been missing?"
Here are a few brief stories from life in Friendship House (FH).
After living in FH for one semester a student came into my office to talk about his experience. He first told me about his paralyzing perfectionism and how he felt he could never measure up as a kid. Then his face brightened, "But coming home to Sam has become the highlight of my day. He always greets me with a smile, asks me how my day went and gives me a hug or pat on the back. Sam does not care at all about my GPA, Sam just likes being with me. I slowly came to realize, Sam loves me unconditionally." And then, "That's how God loves me!"
Here's a story that left me in wonder all day:
Justin is a Neonatal Intensive Care doctor and a second-career seminarian who lives in FH. One day he dropped by my office and said he had to share something with me. A baby had been born with Down syndrome at his hospital.
"Before living in FH I only could relate to parents with diagnostic categories, but I have a new category—hope. I could tell them about my friend roommates, living independently and holding down jobs and—doing life!"
It's not just the seminarians who have experienced blessing, but also the friend-residents:
Each year friend residents choose to work on one independent living skill. Nathanael chose cooking. Microwave popcorn on game day was the starting point. A community support person visited weekly to teach cooking skills. I remember the day I walked into his apartment and was greeted by the smell of curry! Curried chicken with rice was on the menu for lunch, for him and his roommates. Amazing. But it only got better. One night a week was set apart as Nathanael's night for cooking, dinner at 7 pm, sharp. Nathanael's cooking skills improved. Now, each week he feeds his roommates as they gather around a table of hospitality at what has become for them something like a sacred meal.
So, what are we in the church-at-large missing? Are we missing the opportunity to practice what we preach: "Everybody belongs. Everybody serves"? What are missing when we gather at the Lord's Table to feed on Gospel promises, to remember our Lord's sacrifice and to be re-membered with one another, without our members with disabilities present? What do we miss if promises made at baptism, by church families as well as biological ones, are regarded differently based on the person's intellectual or physical capacities?
These are important questions to all of us. But on a week-to-week basis, the following questions are just as important to FH residents: Who cheered the loudest at the Duke Basketball game? Who had the best moves at the Valentine's dance? Who made the best burrito? Who felt grateful for this life-changing experience?
What blessings are waiting to be experienced in your community?
Matthew Floding is director of ministerial formation and field education at Duke Divinity School. He believes that every seminary or divinity school should have a Friendship House. Interested? He and the team from Friendship House Partners USA are willing to help. Send him an email. mfloding@div.duke.edu
Support our work. Subscribe to CT and get one year free.
To add a comment you need to be a registered user or Christianity Today subscriber.
Recent Posts
Including People with Disabilities In Your Church