Why I Stayed in a Predominantly White Church
Sacrificing comfort, gaining unity. A guest post by Trillia Newbell.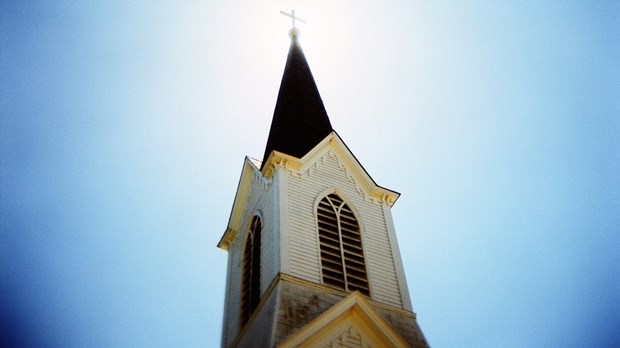 Image: liquidnight/flickr
I became a Christian at the age of 22, by way of someone I never would have expected. It was the summer of 1998, four years prior to me submitting my life to the Lord. I was leading a private camp and awaiting the arrival of my assistant. She bounced in with her blonde ponytail, blue eyes, and bubbly spirit. She was a few years younger than I — and seemed it. Not that she was immature, she wasn't, but there was innocence about her that poured out as she spoke and interacted with the campers. Our first meeting would be God's way of changing the whole course of my life.
She and I were polar opposites. I was black and she white. I was in college and quite academic and she had decided to leave college early to do campus ministry. Later I would find out that she came from a fairly wealthy family and I was poor. Most importantly, she was a Christian and I was not. She would eventually share the gospel with me and I would resist it for four years.
Growing up I attended church on major holidays and for a short time during high school. So, my first real and extended experience with American evangelicalism came by way of this unexpected friend who shared the gospel with me. I resisted her invitation to faith for years, but on the heels of a broken engagement, I started to listen, and I joined her at church. I remember the day I submitted my life to the Lord like it was yesterday. It was a Sunday morning. While singing the worship song "Rock of Ages" the Lord began to soften my heart and reveal His grace to me. After the meeting three new friends prayed for me. And I was saved.
That was the beginning of my journey in the American evangelical church. I became a Christian as an adult and then remained in that predominantly white church. The most challenging aspect of being one of few Blacks is that my struggles, concerns, and ideas felt difficult to explain, so often I didn't share. It took nearly a decade before I sent an email to my pastors outlining some areas at church I struggled with. I described being uncomfortable at events like the Cowboy Olympics, my fears that I would never marry as I was often the only black single in the church, how at times I felt strange or like an alien as well-meaning friends would ask questions about my hair and skin, etc. It was difficult to explain my sense of isolation and loneliness.. But when I received questions like, "Does your skin burn in the sun?" and "Can I feel your hair?" I wasn't offended, it was simply a reminder that I was one of few and therefore people were curious.
My pastors were eager to hear more and invited me to review the book Bloodlines by John Piper. They placed the review on their website for the members to read and consider. They were open to my opinions, thoughts, and concerns. I was thankful for that. I prayed that it would be beneficial for the church to consider and that it would bless and encourage the younger members who were walking through similar things.
So the challenge for me was feeling like I didn't always fit the mold. Now that I have written my book United, I am aware that there are many Christians who have experienced similar feelings of isolation and confusion. In my situation, it wasn't that anyone intentionally harmed me, on the contrary. I felt loved at my church, but the reality of our differences, often pointed out by other members, produced in me an even greater awareness of myself. I wasn't just a member of the church, I was a black member.
But why did I stay?
I want to be in a place where I know I'll be fed the solid Word of God. This promise keeps me returning each Sunday morning; I need to be reminded that my greatest need is the good news, and that Jesus' redeeming love and resurrection is for today—for me today.

Of course, I might be able to find a local church where everyone looks like me, where each aspect of the worship service is exactly how I'd desire, and where sound teaching is proclaimed. But is that really what I need most? How can we fulfill the Great Commission to go and make disciples of all nations if we all only seek churches that make us feel completely comfortable? Does God call us to have every felt need fulfilled? I believe there is beauty in diversity and therefore I want to contribute to that end.

The church hasn't been perfect. We've had our fair share of problems. Yet when I experienced the tragedy and pain of miscarriages, church members were there encouraging my faith. When my first baby was born, they were there with food and sweet advice. When I started writing more frequently, they were there with Starbucks gift cards. They have loved and served me well. I'd like to think I've done the same for them. The love of Christ compels me. The love of Christ compels them.

I'm convinced many of our problems with the church result from running away from difficult or uncomfortable situations rather than persevering through them. Since we don't enjoy facing our fears or finding ourselves in challenging circumstances, the thought of escape brings great comfort. Although I can't compare my minor inconveniences to the deep sorrows Jesus experienced, I'm still aware of how Jesus sacrificed comfort for us. The God-man lowered himself into the womb of a virgin. The ruler of heaven and earth could have easily put an end to his sufferings, just as he put an end to the sufferings of those around him, but he didn't. To the point of death, he didn't. He sacrificed all comfort on our behalf.

Why attend a church that doesn't meet all of your felt needs? Because "Christ loved the church and gave himself up for her" (Eph. 5:25). I go to church because God loves the church, and I want to love what God loves. God loves the church universal, and he loves the church local. He loves the megachurch, and he loves the little church that meets in a school. And he loves the church because it's composed of people—his people. On the cross, the Lord Jesus bore wrath of his Father to establish his blood-bought church (Matt. 16:18). And you and I get to be a part.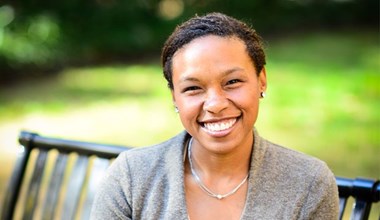 Trillia Newbell is a wife, mom, and writer who loves Jesus. She is the author of United: Captured by God's Vision for Diversity (Moody, 2014) and Fear and Faith (slated for April, 2015, Moody). You can follow her on Twitter and visit her website at www.trillianewbell.com
This post is one part of a three week series exploring race and reconciliation within the church. To read the entire series, click here.
Support our work. Subscribe to CT and get one year free.
To add a comment you need to be a registered user or Christianity Today subscriber.
Recent Posts
Why I Stayed in a Predominantly White Church