Mourn with Those who Mourn
Compassionate opposition to Belgium's new law allowing the euthanasia of children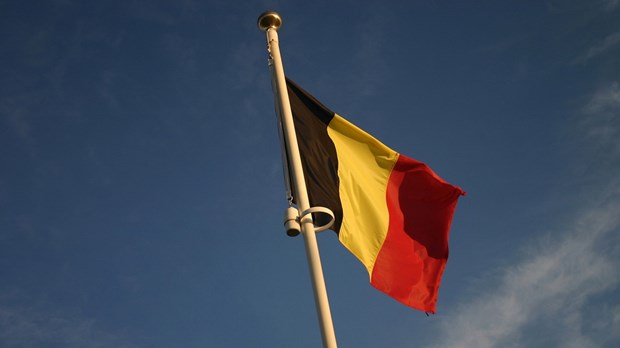 Image: flickr
In the fall of 2003, I was with my mother-in-law as she died. In many ways, it was a good death. She died at home, surrounded by friends and family, with the scent of lavender oil and prayers from the Book of Common Prayer and a palpable love for her and grief over her passing.
It was a horrible death too. She remained in a restless coma for a few days, and for ten hours before she finally died she wrestled. She vomited dark brown fluid. She panted and writhed. Her heart raced. I could feel lumps under her skin. Her eyes were half open but there was no sense that she saw or heard any of us.
And so, after six or seven hours of this futile fight, my husband's grandmother said, "If she were a dog, she would be out of her misery by now."
And for the first time, I wondered whether Peter's grandmother, my mother-in-law's mother, might be right. Maybe the merciful thing would be to speed up her death. Maybe this slow and painful fight was too much for any of us to bear.
I thought about that moment when I read recent reports that Belgium's Senate has approved a bill that permits euthanasia of children, regardless of their age, as long as they are "in a hopeless medical situation of constant and unbearable suffering that cannot be eased and which will cause death in the short term."
Religious people often oppose euthanasia because only God can and should give and take away life. Disability advocates often oppose euthanasia because of abiding concerns that it will be used to unjustly kill the most vulnerable among us. Many doctors oppose this bill as well, citing the advances in palliative care that have made "constant and unbearable suffering" something we can avoid.
Plenty of practical questions continue to surround this bill, and there are plenty of ethical reasons to oppose it. But what struck me when I read about it was that any parent who chooses to shorten the life of their child does so out of love. Alleviating suffering, and especially the suffering of children, is a really good desire. But euthanasia is not a good way to go about it.
Still, for those of us who oppose euthanasia, our opposition needs to be a compassionate opposition, opposition built upon the common desire for fullness of life, for freedom from pain, for peace. It cannot be opposition based upon judgment. Moreover, it needs to be a pragmatic opposition, one that offers alternative solutions (such as palliative care, counseling, and practical support) in the midst of the horror of a child's painful and untimely death.
When my mother-in-law was dying, my husband and my brother-in-law went for a walk to talk about whether we should try to do anything to speed her death. In the end they decided her life was not theirs to take. And when they returned, ten hours after her fight began, she woke up. She looked them in the eye. Her tongue was too swollen to speak, but it was clear she was trying to say, "I love you." Her sons said goodbye. And then she died.
I still believe that she fought all day for that final moment. And I am very glad we did not intervene before she came to the end of her fight.
Soon Belgium's King Philippe is likely to sign into law the ability to euthanize children. We can and should oppose this measure, with great compassion, love, and understanding for the parents who are in the terrible position of watching and waiting as their children die.
Support our work. Subscribe to CT and get one year free.
To add a comment you need to be a registered user or Christianity Today subscriber.
Recent Posts
Mourn with Those who Mourn