Weekly Roundup 2.21.14
Disability, single-motherhood, Barbie, and more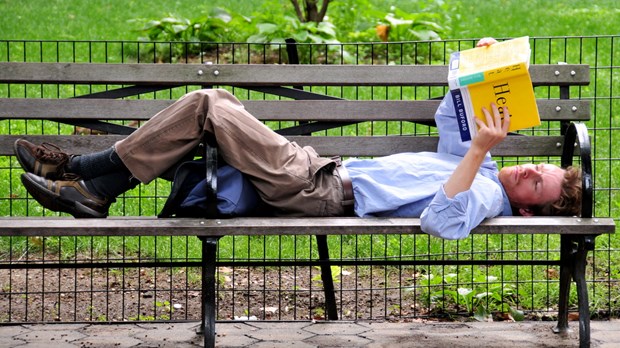 Lot of great stuff to read this week:
Faith and Culture
As the first interview in a series of interviews about religion, Gary Gutting of The New York Times explores the question "Is Atheism Irrational?" with Alvin Plantinga.
"In a fractured and mobile and hyper customized and individualized globalized world, intentional community – plain old church – feels like a radical act of faith and sometimes like a spiritual discipline." In her blog post, "In which I think community is worth intention: or, why I still 'go' to church", Sarah Bessey discusses the importance of why she attends church.
"It's just so much easier to make your model look like plastic sex dolls when your model is, in fact, a plastic sex doll." Rachel Marie Stone unveils the truth behind Barbie in this article featured on FaithStreet, Cover Girl Power: Why Barbie is the Ideal Sports Illustrated Swimsuit Issue Cover Girl.
Family
Steve Rabey of Faith Street reveals the emotions behind Medical Marijuana in this article. "[P]eople need to see that God has made this plant, just like any other plant, to be used for HIs glory." FInd out more about these so called, "Pot Pilgrims" and why these Christian families are flocking to Colorado for their children.
The link between poverty and absent dads in the U.S. can't be denied. "Single-parent families are not the same in the United States as elsewhere. Simply put, unmarried parents here are more likely to enter into parenthood in ways guaranteed to create turmoil in their children's lives." Read more about How Single Motherhood Hurts Kids in this New York Times Opinionator contributed by Kay S. Hymowitz.
In Motherhood Is Not Martyrdom, Jessica Grose responds to a letter between a working mom and a stay-at-home that's gone viral. She refutes myths regarding both types of mothers.
Professor Eli J. Finkel poses the question, "Are marriages today better or worse than they used to be?" in The New York Times' Sunday Review, "The All-or-Nothing Marriage".
First comes the baby, and then all the whining starts about how impossible it all is. In this New York Times Sunday Review, Ross Douthat describes expectations, parenthood and the "Parental Pity Party" some parents experience.
Disability
Tim Harris, Restaurant Founder with Down Syndrome, Hugs more Than 2,000 People in 4 Days in his annual hug-a-thon event. Find out why "Tim's Place" is considered the world's friendliest restaurant.
"I feel like the [fashion] industry has gotten more accepting of diversity but you never hear of a model in a wheelchair and it's just ludicrous" First Model in Wheelchair at New York Fashion Week Has Message for Fashion Industry. Find out what that message is in this article by Katie Kindelan of ABC News.
Under Obama Order, Workers With Disabilities To Get Pay Hike Michelle Diament of DisabilityScoop.com recounts the excutive order President Obama signed "raising minimum wage for federal contract workers inlcuding those with disabillties." "If you work full-time, you shouldn't be living in poverty," Obama said. "This executive order will cover Americans with disabilities because this principle doesn't just apply to some of us, it applies to all of us."
"When a Michigan boy with special needs said he didn't want a birthday party because he had no friends, his mom turned to Facebook and found him more than a million supporters." Boy With No Friends Scores Over A Million 'Likes' - Disbability Scoop
"My Son's Disability Defines Him (and why I'm okay with that)" What do you think? Would you agree?
Education
In Defense of the Christian Private School Bubble: Giving parents grace in a complex educational landscape. Why author and mother, Andrea Palpant Diley is thankful for making the tough decision of sending her daughter to a Christian private school. (Christianity Today)
What articles got you thinking this week?
Support our work. Subscribe to CT and get one year free.
To add a comment you need to be a registered user or Christianity Today subscriber.
Recent Posts
Weekly Roundup 2.21.14