How Children Change the Immigration Debate
Dale Hanson Bourke offers a primer on the recent news of tens of thousands of children attempting to cross the US/Mexico border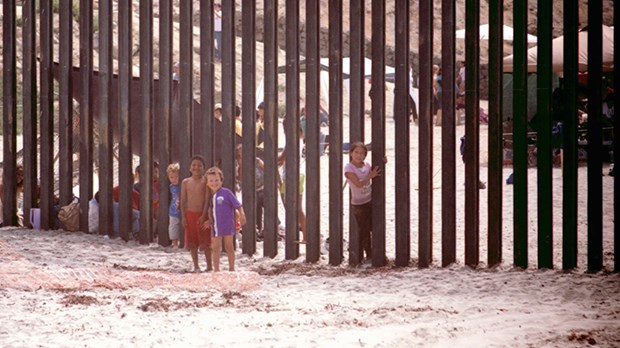 Image: Brian Auer/Flickr
Many of us have a cursory understanding that illegal immigration is a problem in the United States. But it's also an issue that few of us—whether as citizens or as Christians—have taken the time to understand comprehensively in all its complexity. My attention has moved towards this issue of late, however, with the frequent news reports about waves of children crossing the Mexican border in search of a better life in America. As Halee Gray Scott's post for her.meneutics last week points out, some people might attempt to cross the border in order to inflict harm through terrorist activity or by smuggling drugs. But tens of thousands of young children do not pose a direct threat to the lives of Americans, and I want to try to understand how we might respond to their plight in particular.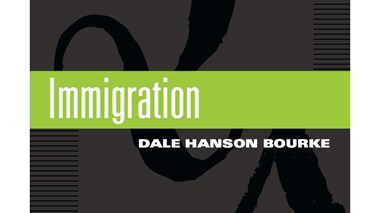 I asked Dale Hanson Bourke, author of the recently released book, Immigration: Tough Questions, Direct Answers (Skeptic's Guide) (IVP), for some guidance in engaging this issue.
Why are so many children crossing the border recently? Where are they coming from? What motivates parents to send their children on a treacherous journey?
We hear news reports daily about the violence in the Middle East and some countries in Africa, but the murders and escalating violence in Latin America has been underreported. Honduras, especially, has spiraled out of control and has the highest murder rate in the world, with Guatemala and El Salvador not far behind. The Wall Street Journal has called Latin America "the world's most violent region" blaming ineffective or corrupt governments and police in these countries, along with the rising drug trade and gang warfare. The Peace Corps pulled its volunteers out of Honduras in 2012, saying it could no longer protect the staff.
Erin Bradley, a friend's daughter, returned to the US from Honduras a few months ago after serving there with a rural Catholic mission for two years. "The situation continues to get worse," she told me. "It used to be violence and gangs were mostly in the cities but in the last year even our small rural town had a kidnapping and our mission was extorted by a gang and told we needed to pay for protection. Many children are orphaned or living in families with a single mother trying to protect her children. Children are traumatized by witnessing murders, rapes and gang violence."
Reading some of the testimonies of those who have escaped the violence is absolutely sickening. Five-year-old girls being raped; children having to join a gang or be killed; parents unwilling to let their children go to school because so many never come back home.
Many of the children coming over the Mexican border carry with them the address of a relative in the US who has offered to care for the child. So it appears that some of the children are being sent by relatives who hope they will be united with family members and have a better chance of survival here than in such a violent situation.
Why do some of these families believe that their children will be safe once they enter the US?
Legislation to protect the victims of human trafficking was introduced in 2000, then expanded in 2008 under President Bush (as the "William Wilberforce Act") and was a victory for anti-trafficking groups who wanted to protect the victims and undermine traffickers. Back then, traffickers would control their victims by telling them that if they escaped they would be deported, so this act provided protection from deportation for women and children under the age of 18. The law states that children cannot be deported and must be placed with a "suitable family member" and that the authorities must act "in the best interest of the child."
An extensive ad campaign was launched in 2012 in Spanish and other languages so the victims of trafficking would know about the protection provided. It's on the Internet, on billboards; you can even download a brochure in several languages. It explains that victims of trafficking may qualify for a special visa that allows them to stay in the US or they can be fast tracked for a Green Card. This information is now being used by traffickers to actually recruit women and children and bring them to the US for a fee.
Because the law assumes the victims are escaping violence, it provides for immediate protection rather than the normal "processing" that would take place if someone enters the US without documents. And while Mexican children can be immediately sent back by Border Patrol officers at the border, citizens of a country other than Mexico (OTM) must be interviewed by a different agency to determine if they are victims of trafficking or may qualify as refugees.
The US has also agreed to protect individuals fleeing widespread violence or a situation that would threaten their lives under the UN Refugee Act. It was enacted after World War II in the wake of the Holocaust, so that no one would ever be sent back to a country where they were sure to perish. Fleeing a country where there is widespread, life-threatening violence and where the government offers no protection is grounds for refugee status. So many of these women and children arriving at the border probably do have a case under current US or international law.
Is it true that the Mexican border is vulnerable to Islamic terrorists and drug cartels?
According to a recent Department of Homeland Security study, there are relatively few crossings of the Mexican border by individuals from countries other than Mexico and Latin America. The Canadian border (which is 2,000 miles longer and largely unpatrolled) is considered more vulnerable to terrorist crossings followed by the threat from people who come into the US on airplanes using valid visas or forged papers. We sometimes forget that all of the 9/11 terrorists entered the country using legal visas.
Smuggling drugs into the US is big business. While there have been some claims that the children entering the US are creating a distraction so that the drug cartels have a better chance of smuggling drugs, the Drug Enforcement Agency disputes this. Most drugs entering the US come in through checkpoints, hidden in vehicles (sometimes without the owner's knowledge) or through tunnels rather than overland where the majority of children are crossing. But there is evidence that the cartels are making a huge profit by extracting payments for the transport of the women and children into the US, creating a new business opportunity for them.
What can Christians do?
The first thing we all need to do is pray and ask God how we are supposed to see these children—as well as the other immigrants crossing the border. I understand that many people view this as a matter of law and order and are troubled by anyone entering the country without legal documents, but many of these children are literally escaping a war where they have little chance of surviving. It is truly a humanitarian crisis and needs to be separated from our ongoing immigration issues.
There are several Christian agencies working with the Department of Health and Human Services and the Office of Refugee Resettlement, including Lutheran Immigration and Refugee Service and Catholic Charities, as well as many local shelters near processing points. World Vision is creating packages with basic health and sanitation goods (such as diapers and toothbrushes) to be used by churches and in communities and is preparing to create Child Friendly Spaces for the children, based on what the organization already does in countries with refugee populations.
There is a need for individuals with health and counseling backgrounds to assess the children and accompany them to shelters or to be united with family members. Lawyers who speak Spanish and individuals who have been trained as Court Appointed Special Advocates (CASA) for Children are needed to help screen and represent the children. Some of the children will need short or long term foster care.
At this point in time, my greatest prayer is that we would look at these children as we look at our own and instead of responding with fear or anger, would find it in our hearts to reach out with compassion.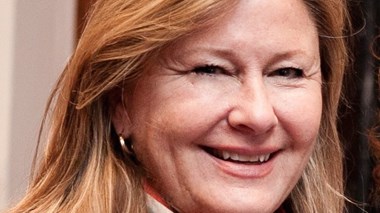 Dale Hanson Bourke is author of The Skeptic's Guide series (IVPress) including her latest book, Immigration: Tough Questions, Direct Answers. She has served on the boards of World Vision US & International, International Justice Mission, Sojourners, Opportunity International, ECFA, and currently serves on the board of MAP International. She can be followed @DaleHBourke and at www.DaleHansonBourke.com
Support our work. Subscribe to CT and get one year free.
To add a comment you need to be a registered user or Christianity Today subscriber.
Recent Posts
How Children Change the Immigration Debate