Three Articles on Family Worth Reading This Week
Weekly Roundup 7.10.14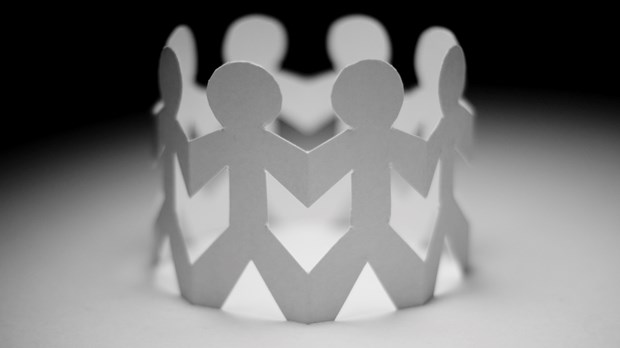 Image: stopherjones/flickr
I've included a brief description and the opening paragraphs of four articles that caught my attention this past week. I'd love to know what you think too:
Coming to U.S. for Baby, and Womb to Carry It - Tamar Lewin, The New York Times
Foreign citizens now make up most of the clients at large surrogacy agencies in the United States, highlighting a divide between the country and much of the world over fundamental questions on family.
Other than the United States, only a few countries — among them India, Thailand, Ukraine and Mexico — allow paid surrogacy. As a result, there is an increasing flow in the opposite direction, with the United States drawing affluent couples from Europe, Asia and Australia. Indeed, many large surrogacy agencies in the United States say international clients — gay, straight, married or single — provide the bulk of their business.

The traffic highlights a divide between the United States and much of the world over fundamental questions about what constitutes a family, who is considered a legal parent, who is eligible for citizenship and whether paid childbirth is a service or exploitation.
Settling for a Marriage of "Good Enough" - Erin S. Lane, Holy Hellions
A bride reminisces planning her wedding with a laissez-faire attitude:
Settling for good enough doesn't mean being lazy about the things that matter. Rush and I put more thought into the liturgy of our ceremony than we did the scratchy groomsmen ties. When it comes to my professional life, the standard of good enough has sometimes be an excuse to shirk from ambition. But for the most part, good enough has been a refrain that stops the endless lust for more and better: better friendships, more intimacy, better wine. Instead, I ask myself, "What if your job is just to enjoy this life?"

I love that even God stopped the endless work of creation-planning and called it good, very good. And if good is good enough for God, it's good enough for us.
Why Vacationing with Kids Is Worth It - Abby, Redeeming Themes
The perfect follow-up to one of my recent posts, "When Summer Vacation is Hard."
In a culture where so much of what we call relating happens virtually, via status updates and filtered images, there is real value, I think, in doing life together for a few days, even and perhaps especially when doing life involves the ceaselessly hard and very real work of caring for small children.
Support our work. Subscribe to CT and get one year free.
To add a comment you need to be a registered user or Christianity Today subscriber.
Recent Posts
Three Articles on Family Worth Reading This Week