When Jesus Shows Up at the Jazz Club
An interview with Karen Halvorsen Schreck about her new novel, Sing For Me.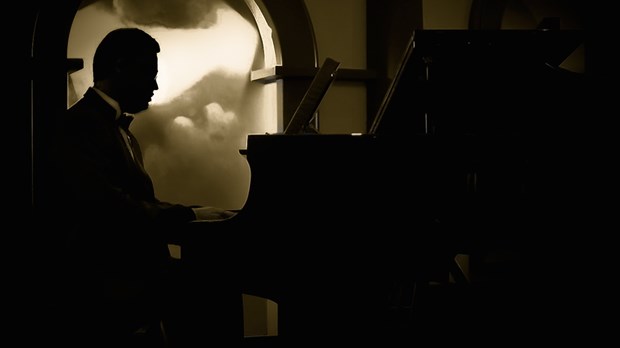 Image: Neil Moralee/Flickr
If you're looking for an excellent novel to read this summer, pick up Sing For Me, by Karen Halvorsen Schreck. Karen weaves together a compelling story about race, class, music, faith, and the immigrant experience in Chicago in the 1930s. The main character, Rose, and her sister Sophy both come to life in these pages in a way that made me want to spend the day with them after I finished the book. I was honored to have a chance to interview Karen about her novel recently:
Sing For Me is based upon a short story you wrote in 1995 that won a Pushcart Prize. What inspired you to write that initial story? Did the characters evolve in the intervening years?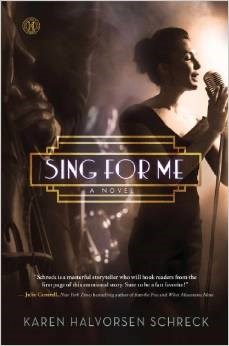 When I was a child, my father told me stories. He was a good storyteller with a great voice (like Rose, the main character of Sing For Me, my dad was a singer), and many nights after dinner, he used his gift to regale me—an only child—with tales of his boyhood in Oak Park, Chicago, and Wisconsin. He came of age during the 1920s and '30s, and besides the influence of that time period, his stories also held many references to his Danish immigrant heritage.
Jump to 1995, and me in my early thirties, in the middle of my doctoral program in English and Creative Writing. I read novels, stories, poetry, and literary criticism drawing from "Literature of the Immigrant Experience," and I remembered my dad's after-dinner ritual of storytelling. He'd just retired to Florida, and my times with him were rare. When I visited him, I was ever more frequently asking him to tell those old stories again—and others as well. Inspired by long conversations on his sun-filled porch, I wrote "The Slaughterhouse," the story upon which Sing For Me is based.
"The Slaughterhouse" was told from the perspective of an elderly woman, reflecting back on her early years. Sing For Me is set in the Depression, right in the thick of that experience, and Rose, the central point of view, is 21. There are other shifts, as well—including the integration of an interracial relationship and the world of jazz—that have to do with my evolving understanding of human nature, my own experiences in life, and where my imagination took me.
One of the currents that runs through this book is the tension between the church and "the world." The two main characters are both Christians and also both singers in a Chicago nightclub. How do their experiences on Saturday night in the club and on Sunday morning in church connect to one another?
Like my parents before me, I was raised in a subculture that promoted a strong and absolute division between "the sacred and the secular" (aka "the profane"). Part of my journey as a Christian, a woman, and a writer has been to move from the place of fear that I believe inspires such divisions, to the more open and inclusive experience of life that I see best exemplified by the person of Jesus. This is not to say that there isn't good and evil, moral and immoral. It is simply to say that I believe God is bigger than any fences or walls we people erect, and that certain experiences of faith, prayer, and church are bigger, too. Jesus drew the clearest line in the sand, and that line begs the question: Who are we to demonize, ghettoize, or judge? If characters (or human beings, for that matter) like Theo and Rose authentically experience the kingdom of heaven on Saturday night in a nightclub, and on Sunday morning in church, well, I choose to believe it's a blessing, a gift, an experience of the omnipresence of God.
In the novel, Rose sings in a mixed-race band, the Chess Men. How common would a band like this have been in the late 1930s? How much historical research did you need to do to write this book?
I did a great deal of research while writing Sing For Me. I read books and articles about jazz, blues, Bronzeville, and Harlem. I corresponded with music critics who focused on the same. I asked very specific questions about whiteness and blackness, gender and class. I looked at maps of Chicago neighborhoods from the 1920s and '30s, asking, Who has the power to go where? I watched home videos on YouTube from the same era. Websites, radio interviews, photographs, postcards—I dug into those too. But ultimately I confirmed: Integrated bands were starting to emerge in the 1930s; by this, I mean emerge in the public eye. There was a lot of great jazz happening in homes and apartments, especially in Chicago's Bronzeville, and behind the safety of closed doors, people weren't worrying so much about who performed with whom, and they hadn't been for some time.
During the Depression, those few mixed race bands brave enough to perform on the outside had to pick their venues very, very carefully. Depending on the club, Bronzeville was a possibility, if a group performed off-nights, between sets of the main, homogeneous acts, or after-hours. But farther north, an integrated group wouldn't safely be able to perform until the '40s. And even then, they had to be careful.
Rose, the narrator, has a little sister Sophy with cerebral palsy. I was fascinated by your portrayal of Sophy as a fully human member of this family. She is neither the "angelic" disabled child nor a symbol of all that is broken about us. What role does Sophy play in the narrative as a whole when it comes to understanding our common humanity? How does Sophy's disability affect the narrative? How does her presence change or direct the story?
Rose, the older sister in Sing For Me, is the novel's central point of view, and so she seems to be the center of the novel. As readers, we're concerned about what's at stake for Rose, the choices she makes, whether or not she achieves her desires. But though I had to see the world through Rose's eyes in order to complete the novel, it was actually Sophy, the younger sister, who steered much of the course of the plot. For me, Sophy came to feel like the fulcrum on which everything in the story balanced. Every choice Rose makes is influenced by her sister's existence. On one level this is because Sophy has cerebral palsy, and the family is struggling on to care for her in their less-than-stable home. With their lives so profoundly intertwined, Rose also makes choices based on self-imposed guilt and anger, and these choices change the course of events.
In another way, Sophy came to feel like the novel's fulcrum for me, because she is so much more than a person with CP. Sophy is a strong young woman with her own needs and desires. She has a strong sense of right and wrong, even as she deals with her own conflicts. I came to trust Sophy's character as a kind of guide as I moved forward in the writing of the book. I found myself wondering at certain junctures, What would Sophy think? Do? And so Sophy anchored my authorial perspective.
Despite the difficult experiences the characters in the novel experience—depression, war, poverty, abuse, racism—hope remains fairly constant. What gives the characters their hope?
The thing about fiction is: characters, like human beings, must have the ability to make choices and change. And if characters, like human beings, have the ability to make choices and change, then there is hope. Even when the change is for the worse, well, there's always hope that one won't give up, growth is still possible, and the better way is just over there on the horizon.
That's one answer.
Another answer is this: at the root of each of the characters in Sing For Me, there is love. Where there is love, there is the potential for hope. Where there is hope, there is the potential for love. I wanted to write toward that.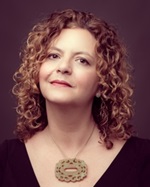 Karen Halvorsen Schreck is the author of two previous novels, Dream Journal and While He Was Away. She received her doctorate in English and Creative Writing from the University of Illinois at Chicago. Her short stories and articles have appeared in Literal Latté, Other Voices, Image, as well as other literary journals and magazines, and have received various awards, including a Pushcart Prize, an Illinois State Arts Council Grant, and in 2009, first prize awards for memoir and devotional magazine writing from the Evangelical Press Association. A freelance writer and frequent visiting professor of English at Wheaton College, Karen lives with her husband and two children in Wheaton, Illinois.
Support our work. Subscribe to CT and get one year free.
To add a comment you need to be a registered user or Christianity Today subscriber.
Recent Posts
When Jesus Shows Up at the Jazz Club