Weekly Roundup 3.21.14
World Down Syndrome Day, atheism, children's books and more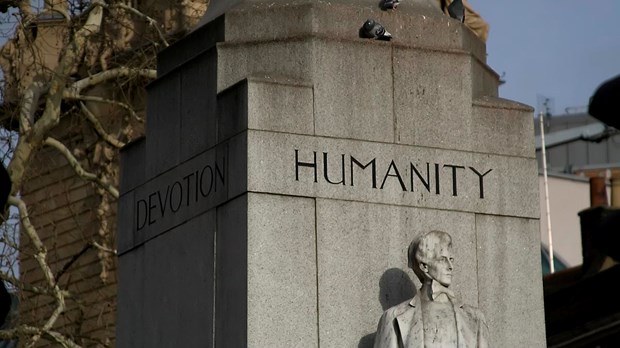 The big news of the week in my world is World Down Syndrome Day, celebrated today because the technical name for Down syndrome is Trisomy 21. Trisomy means three-chromosomes. People with Down syndrome have three copies of chromosome 21 instead of the typical pair. Thus, 3-21. Get it?
Anyway, I've devoted this week on the blog to World Down Syndrome Day, so please scroll through the other posts this week for some of my thoughts as well as a lovely guest post by Gillian Marchenko and links to other bloggers and writers about this day.
Here are a few other posts about disability, faith, and culture you might find interesting as well:
Disability
This video, produced by Satchi and Satchi in celebration of the upcoming World Down Syndrome Day, won the Adweek "ad of the week" with its encouragement to mothers with a prenatal diagnosis of Down syndrome. Each clip—taken of kids and teenagers with Down syndrome around the globe—alludes to the reality of the goodness of ordinary life for many of these individuals: "Advice for a future mom" By Tim Nudd
"How we treat the disabled is a measure of whether we fear God." Eric Metaxas reflects upon ethics and his revelations about the abuse of workers with disabilities in How We Treat the Disabled Among Us on BreakPoint.
Natalie Merchant and The Perkins Secondary School Chorus perform "Wonder" in this beautiful video featured on YouTube.
Faith
"Christ, the great physician himself, was and is a practitioner of holistic medicine...He used creative means to heal people, from prayer and fasting to making a spit-dirt salve, based on their unique situations." Liuan Huska reveals "our need for a more robust Christian theology of medicine" in "Heal Me--Body, Mind, and Soul" for Her Meneutics.
Emma Green considers how atheism has become intellectually fashionable in "The Intellectual Snobbery of Conspicuous Atheism: Beyond the argument that faith in God is irrational—and therefore illegitimate." --The Atlantic
Culture
"Too often today's books are blind to the reality of thousands of children." Discover the "The Apartheid of Children's Literature" and its effects by Christopher Myers of The New York Times.
Support our work. Subscribe to CT and get one year free.
To add a comment you need to be a registered user or Christianity Today subscriber.
Recent Posts
Weekly Roundup 3.21.14