Does Grief Ever Go Away?
What if grief could be more like embarking on a sturdy sailboat for a journey and less like capsizing in a tsunami? A guest post by Jonalyn Fincher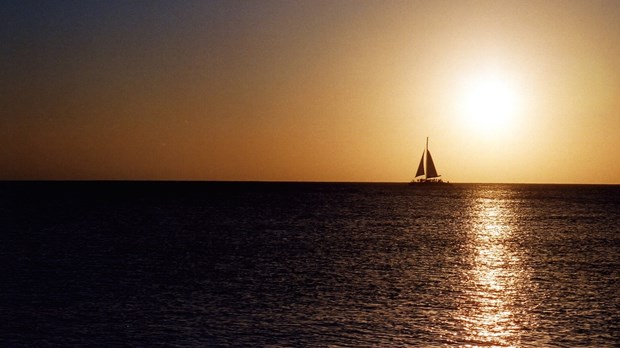 Image: Luke/Flickr
The word that sticks with me is "still". Are you still upset about that? Are you still hurting? Are you still grieving?
For many of us, yes, we still are. We are still working on what that loss has done to us, living tentatively, with pain right beneath our skin, so near that we work hard to avoid topics that could trigger us.
Grief can monsoon us through a death of a loved one, a failed relationship, a community's breakdown, or grief can lull us into ignoring its meaning. But have you noticed? A growing majority of humans are afraid of grief. Try bringing up a conundrum like suicide, death of children, or life-long illness at your next book club and you'll see what I mean.
We avoid grief like Victorians avoided sex.
But what if grief could be more like embarking on a sturdy sailboat for a journey and less like capsizing in a tsunami? I wanted to invite more Christians into the longer, meaningful process of grief, so I teamed up with friend and thanatologist (a person who helps people die with dignity) Aubrie Hills. Toether we wrote Invitation to Tears: A Guide to Grieving Well. Our goal was to moves beyond pat answers or theological packages to unpack the hard and dignifying work of facing our pain.
Grief gets a bad rap in our culture. We make fun of grief in our sitcoms and dramas, we avoid people who seem depressed, we cannot talk about death without talking about heaven in the same breath.
It turns out, the first audience for Invitation to Tears was myself. I was experiencing the loss of a long and satisfying friendship even as I edited chapters. I embarked in my own sailboat into a long ride into loss.
But, in the end, I found that grief is not bereft of gifts. Grief has the capacity to make us more fully human. Invitation to Tears is our story of those gifts, waiting for us even through the pain.
The following is an excerpt from Invitation to Tears, Chapter 6 "Reaching Shore:.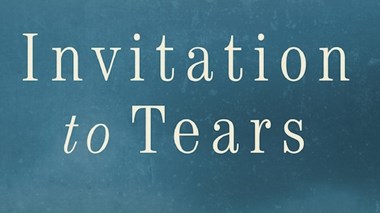 When birthdays and vacations, work and play seem to be moving on, a grieving person can feel stuck. How do we live well and grieve well at the same time? There will come a time when we are ready to move forward.
After awhile, we stop having to remind ourselves to keep going. We've been sailing in choppy seas, we're used to losing our stomachs and cresting waves to fall into a valley. The sails are whipping us, the boom is swaying, and we can merely hold on. Our friends excuse us from returning their phone calls; hopefully we aren't expected to be as present at church or work. All our emotions can be channeled into remembering who or what we lost. But this doesn't continue forever.
Suddenly, we catch a new smell in the air, tangy mixed with earth, the sweetness of leaves and grass. Land is ahead. We start noticing the waves are smoothing, that we want to get off the boat and try our land legs. We remember we like the stability of land.
In the film, Rabbit Hole, Becca and her mother discuss this process. A year has passed since the death of Becca's child. They pack up all the contents of her son's vacant room, wading through and sorting which toys and clothing will be kept and stored. Finishing the last box, Becca steps back and surveys the looming pile.
"Does it ever go away?" Becca asks her mother.
"No . . . It changes though. The weight of it, I guess. At some point it becomes bearable. It turns into something that you can crawl out from under and carry around like a brick in your pocket. And you even forget it for awhile, but then you reach in, for whatever reason, and there it is. 'Oh, right. That.' Which could be awful. But not all the time. It's kind of . . . not that you like it exactly, but it's what you've got instead of your son. So you carry it around. And it doesn't go away. Which is . . . fine. Actually."
The land we watch grow larger is not the same as the land we left. We are not the same. We carry new weight as we disembark. We will have sea legs that will feel like we are rising and falling, even in stable places.
When are we really ready to get out of the boat of grief? When we are able to do things that seemed impossible, like talk about our loss without breaking down, feel thankful for something beautiful, find energy to host Christmas again, or contribute to the loss of someone else in a meaningful way. After all, we've lived it and gained some wisdom.
Living well, after a loss, can often feel just as awkward. We don't know how to return to our duties while remaining faithful to the one we lost. We have one foot on the quaking boat and one foot on the dock. Returning to regular tasks, getting out of bed and going to work, and working on homework with our children, can feel alternatively like a relief and betrayal. We must end up integrating slowly. We breathe in, we breathe out. We pack the kid's lunches and include a candy. We celebrate life. We care for ourselves.
And as we celebrate small things we may face the pangs of guilt. Are we dishonoring the deceased by being so light-hearted again? Sometimes it's easier to neglect ourselves and our own lives, because we think this makes us faithful to the memory of who we lost. This is much like sailing in circles around the land we found, avoiding the awkwardness of integrating loss and life.
A mother's favorite color was green; when her daughter inherits her home she worries that painting over her mint green wall will erase a memory. This anxiety is normal. We will feel a tension between honoring the world as our loved one made it and changing the world in honor of who we lost.
Ecclesiastes says there is "A time to weep and a time to laugh, a time to mourn and a time to dance." We must grant ourselves permission to integrate healing and remembering. To heal can even mean we are remembering well.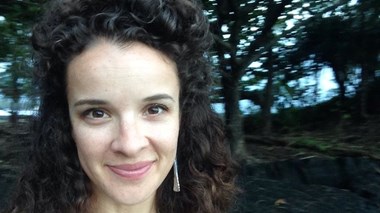 Jonalyn Fincher is a philosopher, wife and mother who has grieved the death of close family members and life long dreams. She and her husband Dale lead Soulation, a non-profit equipping Christians to be more fully human. Read more about Invitation to Tears at http://www.soulation.org/tears
Support our work. Subscribe to CT and get one year free.
To add a comment you need to be a registered user or Christianity Today subscriber.
Recent Posts
Does Grief Ever Go Away?