February 2015
The Problem with Quiet Times
As a mother of three small children, when I stopped having disciplined set apart time with God, my faith grew.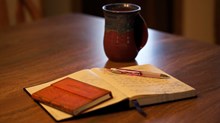 When I was in high school, I learned about this practice of many evangelical Christians called quiet times. Quiet times didn't only involve an absence of distracting noise, but also a Bible and a journal and maybe a book about something spiritual. I read through the ...
Why I Wish Selma Had Won Best Picture
Even without awards, this movie has the power to transform.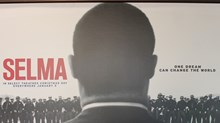 First, a brief overview in case you haven't seen it: Selma, a biopic directed by Ava Duverney, tells the story of the Rev. Dr. Martin Luther King Jr. during the historic march from Selma, Alabama to the state capital. Duverney focuses on this short period of time as a ...
Does my Life as a Parent Count?
On Ash Wednesday, finding freedom within the confinement of family life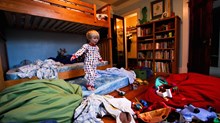 He found his junior-high flame on Facebook. Growing claustrophobic with life as a father and husband and wanting the freedom of more space, he decided to walk away. Just like that. Familial responsibilities were simply too much, too confining. Too restrictive. Better to put ...
Prenatal Diagnosis of Down Syndrome: What Would You Choose?
One woman's decision and what it teaches us.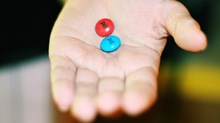 I received a call a few weeks ago from a mother of two who was pregnant with her third child. "I just had a prenatal screening test and they say there's a 99% chance our baby has Down syndrome." She had spent most of the previous few days crying.
I talked ...
What Google Searches Tell Us about Sex
And how understanding sex as gloriously ordinary might help make it better.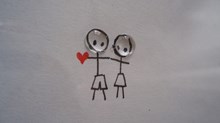 I had been married for a few years when an engaged friend asked me about sex. She wondered if I had any advice for her wedding night or beyond. I told her two things. One, that sex is more wonderful than our culture ever admits. Two, that sex isn't nearly as dramatic ...
Winter Makes Neighbors out of People
A prodigal daughter of the Midwest learns to love God more through a long winter.
As I mentioned in last week's post with Eleven Books to Help You Embrace the Snow, I have had a hard time enjoying the reality of living in the Northeast this winter. When I saw my friend Katherine's status update on Facebook about loving this winter, I reached out. ...
Father of Baby with Down Syndrome Raises $500,000 through Gofundme
And yet we couldn't raise $2000 to help 500 families. A guest post by Stephanie Meredith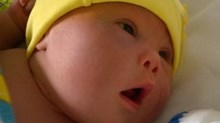 A few years back, friends of mine began an adoption process for a little boy with Down syndrome who lived in an institution in Russia. The adoption got caught up in the limbo of the dispute between Russia and the United States over adoptions, and Timofei never came to the United ...
Eleven Books to Help You Embrace the Snow
Picture books, chapter books, and novels to enjoy the rest of the winter.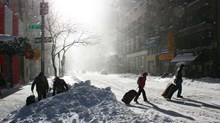 I live in New England, and right now we have over a foot of snow on the ground. To the northeast of me, in Boston, they've had more snow in a seven day period than ever before in recorded history. The Midwest has been pummeled with snow this season. I've even ...
From the Sermon to the Super Bowl
What the church has to offer goes beyond entertainment and inspiration.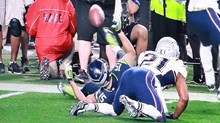 Last night I joined at least 111 million other Americans in watching the Super Bowl. Despite years of indifference to organized sports in general and professional sports in particular, I managed to follow the game's drama, especially in the fourth quarter. I marveled ...