How a Pro-Life Bill Could Lead to More Abortions
A new bill in Indiana could undermine efforts to get accurate information into the hands of expectant mothers.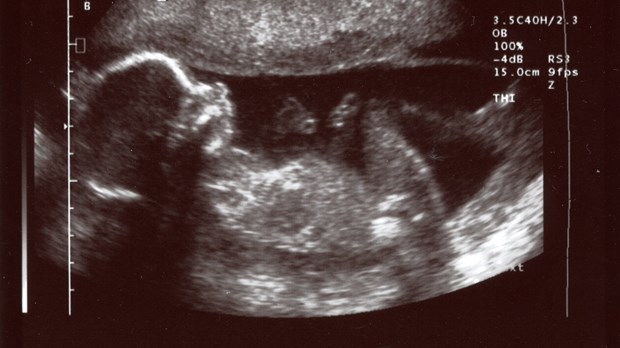 Image: j carter/flickr
Pro-life legislators in Indiana recently introduced a bill to ban abortions based upon the knowledge of sex or disability. In other words, although the bill would not ban abortion altogether, a woman could not choose abortion based upon the knowledge that she was having a girl, say, or based upon the knowledge that her child would have Down syndrome. North Dakota passed a similar bill into law in 2013.
I have written extensively about the ethical and social problems inherent within selective abortion (which is to say, abortion based upon a particular characteristic of the fetus), and as the mother of a nine-year old with Down syndrome, I regularly engage in conversations with women with a prenatal diagnosis who are deciding whether to continue or terminate their pregnancies. I believe in the value of every human life, very much including those with chromosomal conditions like Down syndrome. But I don't think this bill protects these unborn lives or the women who carry them. In fact, laws like this one are more likely to increase abortion than decrease it.
Here's the problem: doctors already struggle to convey accurate and up-to-date information about raising children with chromosomal conditions, including Down syndrome. Studies have demonstrated that most doctors are not trained in providing this type of information and, rather, they often offer misinformation. For example, I was talking with a woman recently who had a prenatal diagnosis of Down syndrome. Her doctor said, "Society is not ready for this child." He also told her that the child would be a burden upon his or her siblings and the doctor asked who would take care of the child after his or her parents died. He gave her the option of abortion, but he didn't give her any up-to-date information about social and medical realities for families with children with Down syndrome, including the rates of inclusion, longer life expectancies, and general happiness reported both by people with Down syndrome and their siblings and parents.
Doctors' medical code of ethics requires them to offer the option of abortion after a woman receives a prenatal diagnosis of Down syndrome or other abnormalities. As blogger Mark Leach has described it:
...women are going to be told the child they are carrying has Down syndrome. And, their doctor will tell them that they can abort their pregnancy—indeed, by professional guidelines, they have to. But, they won't be given any other information, because if the law is passed as written, medical professionals have already said they won't give out information that doesn't present abortion as an option.
In contrast, a handful of states have passed laws that require doctors to provide accurate and up-to-date information in response to a prenatal diagnosis of Down syndrome or other conditions. These laws are not explicitly pro-life. Rather they are "pro-information." The advantage to these laws—passed in Massachusetts, Kentucky, and Delaware to date—is that they draw upon resources approved both by Down syndrome support groups and medical groups. In other words, doctors complying with these laws will give unbiased, accurate information to their patients. The Lettercase booklets have been created with these laws in mind. They offer the options of abortion and adoption. They also provide pictures and stories and data to bolster the decision to raise children with Down syndrome. They give women a way to choose life.
Outlawing abortion based upon a prenatal diagnosis insures that women do not receive answers to their questions, connections with other parents who have faced the same fears and overcome them, and accurate medical information about the reality of raising a child with a chromosomal condition in today's society. Pro-information laws take a more pragmatic stance. They recognize that abortion is the law of the land. They also work towards a different narrative about Down syndrome that overturns stereotypes and refutes statements like that of the doctor quoted above.
I would love to live in a world where the news that a child has Down syndrome simply led to increased medical and social support for a woman throughout her pregnancy and throughout the course of her child's life. To see that world come into being, we need cultural change. We also need women to be entrusted with accurate and current information about the challenges and joys of life for children and adults with Down syndrome. Pro-information laws get this information to women, and hopefully help them choose life. The recent pro-life legislation in Indiana insures such information will be withheld from women and could result in even more abortions as an ironic result.
For more information about this topic, I recommend Mark Leach's blog downsyndromeprenataltesting.com
Support our work. Subscribe to CT and get one year free.
To add a comment you need to be a registered user or Christianity Today subscriber.
Recent Posts
How a Pro-Life Bill Could Lead to More Abortions