Wonder in Washington
The newly renovated Renwick Gallery reopens with massive, immersive installations. / Photographs by Ron Blunt; Introduction by Harold Smith
Wonder in Washington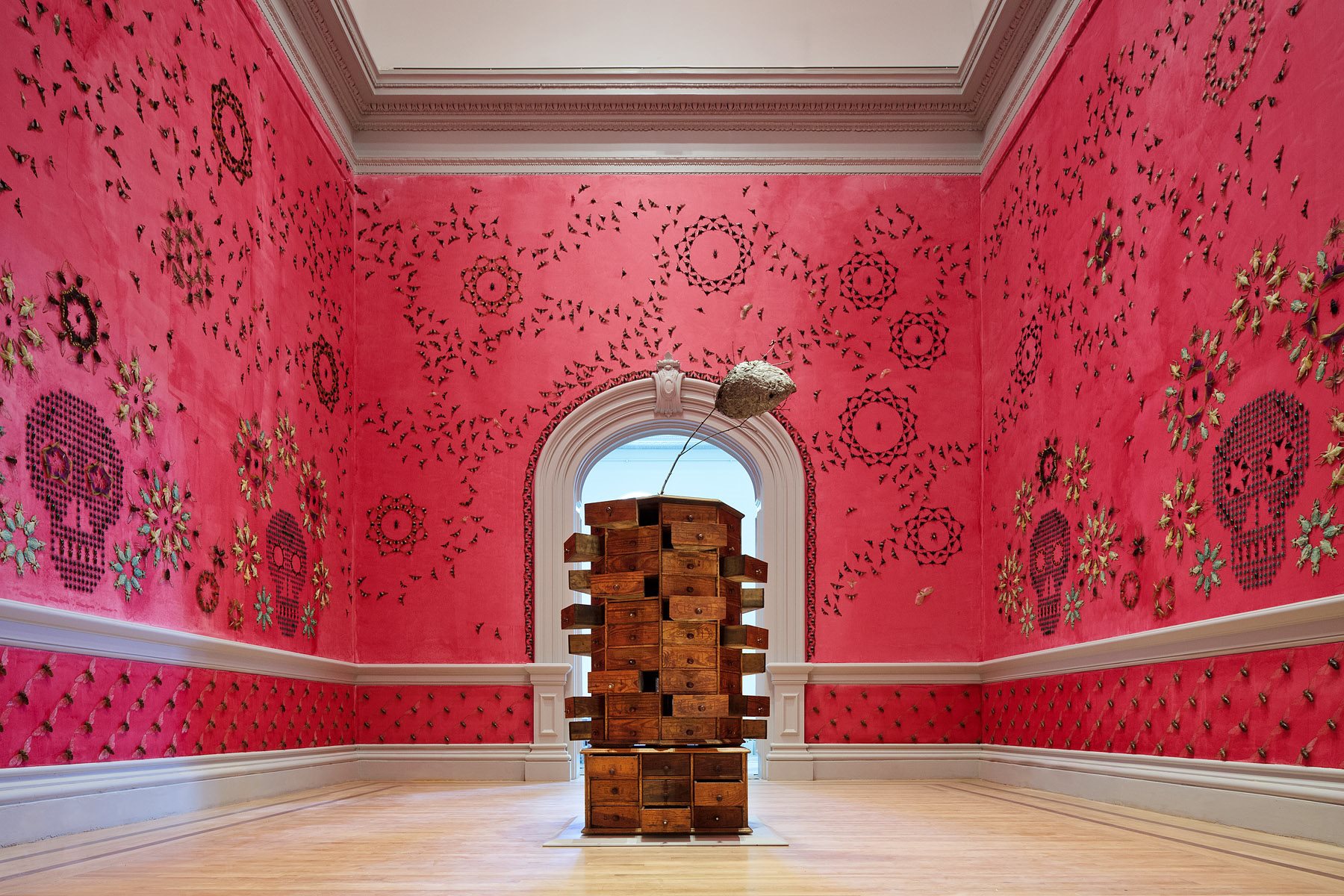 This slideshow is only available for subscribers.
Please log in or subscribe to view the slideshow.
Wonder. It first came to mind as our plane flew over the East Coast's record snowfall and landed at Washington Reagan airport.
Slip-sliding into a waiting taxi, my wife and I were driven past ranges of shoulder-high snow near manmade wonders like the Jefferson and Washington memorials, then past the White House to our hotel just off of historic Lafayette Square.
Once settled in, and with a couple of hours to kill before our evening's event, Judy and I thought we'd drink a bit more deeply of the capital's architecture. Our stroll immediately past President Obama's residence brought us to a recently polished facet of the Smithsonian building-expanse: the Renwick Gallery.
America's first building to be designed specifically as an art museum, the 160-year-old Renwick is an easily forgotten artistic gem, positioned as it is along a line of other attention-getting historic row houses.
But it was the banner emboldened with a single word, "WONDER," draped across the recently refurbished facade that forced our attention. And our attendance.
Once inside, we were visually accosted by nine galleries full of massive, unexpected treasures. Unexpected because of the media used by the nine artists whose individual vision filled each room: index cards, toothpicks, scotch-tape, ground-up tires, wire, insects—lots of insects! Together, the installations turned the building itself into one big work of art.
The largest exhibits naturally demanded the most time to experience and drew the most awe from attendees.
Inspired by a map from the National Oceanic and Atmospheric Administration colorfully depicting the energy released during the Tohuku earthquake and tsunami of 2011, Janet Echelman translated ...
Please log in or subscribe to continue reading
Christianity Today subscribers can log in below for full access. Not a subscriber? Subscribe and get complete access to The Behemoth and Christianity Today.
Unlock This Article for a Friend
To unlock this article for your friends, use any of the social share buttons on our site, or simply copy the link below.