A Long Bridge Towards the Future of the Pandemic Church
This is a time to consider the Church's critical mission and essential functions.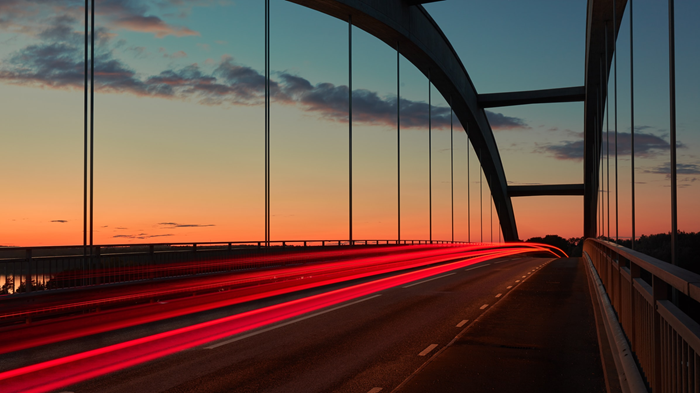 As the COVID-19 pandemic progresses, reopening continues at different paces. Some states and counties are retightening restrictions due to re-surging infection rates.
While the Church had hoped for a return to normalcy following mandatory lockdowns, many congregations foresee further delays to in-person corporate worship and need longer-term strategies. Health and safety appropriately center reopening discussions, yet pandemic times also call for a refocus on the Church's primary purpose and mission. To help congregations plan for the future, some pastors have used the image of a bridge to illustrate the Church's short-term future.
The Need for a Bridge
A bridge connects what was in the past to what will be in the future. The Church needs to create a "bridge" to lament what once was—corporate worship, fellowship, communion—and to grieve the people lost during the pandemic. We also need a fresh perspective and input into the future. Rather than seeing the short-term reopening as a return to what once was, this is a time to consider the Church's critical mission and essential functions. We should be asking questions about how the pandemic has differently affected specific groups. Who was isolated, bereaved, and grieving during COVID-19? Clear, mounting evidence demonstrates the disproportionate impact of COVID-19 on racial and ethnic minority groups.
How can the Church—during and after the pandemic—reach and serve these groups, especially during a time when communal life and service cannot happen in the usual ways? Fundamental to this conversation is for churches to think about the purpose of the Church, and how we might be able to carry that forward in light of the current circumstances. Sustained by hope in a re-building God (Jeremiah 31), a community of both leaders and laypeople needs to build the bridge that connects the familiar to the future.
These past five months have revealed to us how little we can control as our agency has been stripped away. Our lives have been disrupted by school closings, employment and food insecurity, and the profound loss of life. Yet, this is also a time to be part of the restoration God promises in Jeremiah. We must purposively adapt our communities into places that honor God by seeking the welfare of the places we live (Jeremiah 29).
Building a Bridge
The world is now well acquainted with the "COVID-curve"—an image of a pandemic scenario with social distancing and one without to illustrate how preventive measures could slow the spread of COVID. Another curve that shows church involvement over time may be a useful visual to help the Church consider its post-COVID future. For most Christians, a pre-pandemic graph would have shown involvement spiking weekly, corresponding to Sunday church attendance. For those involved in activities like choir, youth group, and small groups, smaller mid-week gatherings would create other, lower peaks. However, the pattern of church attendance and involvement common in contemporary America is very different from what Acts 2 reports about the early Church. We read in Acts about the "believers being together in one place" and sharing "everything they had." This notion of frequent meals, shared life, and corporate worship is different from what many experience in the typical modern American congregation. While sharing everything would be a poor template for controlling COVID-19, we must find ways to balance disease risk while maintaining a healthy spiritual community that involves some form of corporate worship and shared communal life. Our social curves need to be re-shaped.
Within churches that have started reopening, there is a spectrum in people's willingness to return to in-person worship. Some churchgoers may not return for a long time, and those in that category may not just be "high risk" groups, but those who—for a variety of reasons—are not ready to undertake the risk of larger group meetings. So how can those people be engaged in building the bridge to the future Church?
One strategy is to move towards smaller group gatherings or "pods" of people who meet regularly and have committed to similar social distancing and protective measures, taking into account the risk profile of group members based on what is known about COVID. These groups are smaller than full church congregations: two to three families, or three- to eight-person groups that combine unmarried people, couples, and children. The pandemic may be presenting an opportunity to bring the Church towards a neighborhood level, where believers see their immediate, physical communities as part of their spiritual lives. For many Christians who commute to church and find their spiritual community is geographically distant, this may be a significant shift. Dramatically reducing the scale of our church network towards smaller, more proximate "pods" allows for potentially greater depth—rather than quantity or breadth—of relationships. As Bonhoeffer wrote about living in community in Life Together:
"We must be ready to allow ourselves to be interrupted by God. God will be constantly crossing our paths and canceling our plans by sending us people with claims and petitions."
The pandemic Church can adapt to embody this "interrupted" way of life—doing life with a few others and being available to support others' needs in a way that is not as feasible when our spiritual lives are centered on a single weekly service.
The remainder of 2020 may be a time to re-balance the Christian Church away from infrequent, larger group gatherings and towards a more intensive, smaller model where smaller groups practice ordinary life while connected to a larger church body. Sustained by God, being part of the bridge to the future Church and moving towards a more embodied, smaller-scale Christian life can help mitigate coronavirus transmission and give glory to Christ through the Church.
This post originally appeared at reopeningthechurch.com.
Scott Ickes, Ph.D., is Associate Professor of Nutrition and Public Health at Wheaton College and an Affiliated Faculty Member at the University of Washington School of Public Health. He researches maternal and child health and nutrition in the United States and globally.
Christina Craig, MS, is a social and behavioral scientist in Atlanta, Georgia. She studied social interventions and policy at the University of Oxford and researches community-based interventions in child nutrition and public health emergencies.
The Better Samaritan is a part of CT's Blog Forum. Support the work of CT. Subscribe and get one year free.
The views of the blogger do not necessarily reflect those of Christianity Today.