The Challenges and Benefits of Moving Church Online
A conversation with Dr. Heidi A. Campbell and Sophia Osteen on the many implications of the church's transition to online spaces.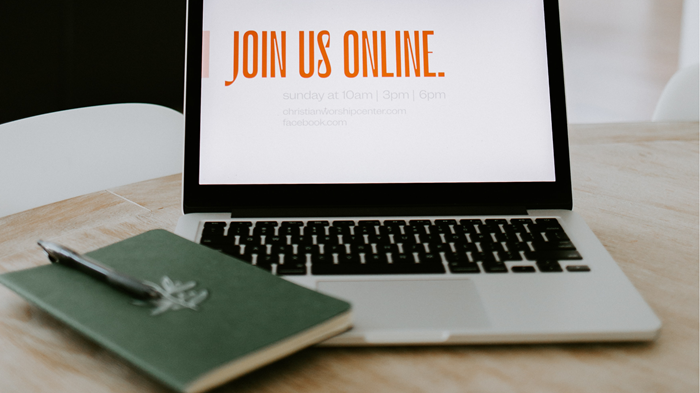 COVID-19 has forced church from the offline, physical space to the online, virtual space. This is no small thing. This change has brought about challenges surrounding technology access, digital community building, and the theological implications of online church. To explore these issues further, we interviewed Dr. Heidi A. Campbell and Sophia Osteen of the Network for New Media, Religion, and Digital Culture Studies on their research on digital technology and the church during COVID-19.
Dr. Heidi A. Campbell is a professor of Communication at Texas A&M University and is Director of the Network for New Media, Religion, and Digital Culture Studies. She has studied religion and the internet for over two decades. She has published nine print books and three eBooks. Her most recent eBook is forthcoming entitled Digital Ecclesiology: A Global Conversation.
Sophia Osteen graduated from Texas A&M University in 2020 with a degree in Psychology and a minor in Public Health. Currently, she works as a Research Assistant for Dr. Campbell and will be pursuing her doctorate in Clinical Psychology in the fall. Sophia's most recent co-publication with Dr. Campbell is entitled "Summarizing Heidi A Campbell's Research on Religion and Church Online" (2020).
This is part one of our two-part interview with Dr. Heidi A. Campbell and Sophia Osteen. You can find the next part of the series here.
JA: Why did you set out to do this research?
HC & SO: Our goal in publishing both the ebook, The Distanced Church, and the overview report was to help the many pastors and church leaders who were faced with making the difficult decisions regarding their churches and congregational ministry during this unique time of transition and uncertainty. The global COVID-19 pandemic presented difficult challenges for everyone, especially church leaders, many of whom had never utilized the internet for their church services at all but were forced to move online at a rapid pace to adapt their worship services to social distancing requirements. We wanted to provide a resource where leaders could learn from the experience of other pastors' technology integration, as well as from established theological and media scholars whose research on doing church online offers key insights and takeaways.
KA: What was the focus of your study?
HC & SO: In this research project, we were interested in discovering how pastors and church leaders adopted and adapted to digital technology after the quick move of church from an offline to an online setting. We were also interested in what digital religion scholars could offer in terms of advice about how religious practice can be transferred online. We hope that by collecting and presenting this information about what church leaders and researchers were learning and what they felt they needed to do differently, we are able to provide advice to religious groups around the world negotiating with this "new normal" of mediated worship. Church online offers both unique challenges and opportunities for faith communities. We conducted our research by reaching out to key pastors and scholars, who have been part of Dr. Heidi Campbell's research network over the years and asked them to write essays on their experience. Specifically, they were asked to reflect on the following questions:
What are the biggest challenges for churches/religious leaders going online, and why?

What has your experience/research taught you about the important issues religious communities and church leaders must consider when making the move to doing church online?

How has the current situation (i.e., the COVID-19 pandemic, negotiating times of quarantine, closing of churches, calls for social distancing, etc.) influenced how you do or see the church in a digital age?
The result was 30 essays from pastors, theologians, and media scholars from around the world responding to one or more of these questions in very interesting ways.
JA: What did you discover in your study?
HC & SO: We learned that many of the church pastors and leaders were met with similar challenges and had discovered the same benefits of moving church online. Through the process of churches shutting down due to the pandemic, many of the previously internet-hesitant pastors discovered the vast opportunities that the internet provides. Pastors and church leaders demonstrated flexibility and innovation when attempting to make the transition to an online platform. Many of the religious leaders discussed the challenges associated with moving online like maintaining connections among church members, cultural difficulties of using the internet with elderly populations, and overall technological issues.
Researchers in our study also emphasized the technological skills necessary to have a successful transition online and the potential roadblocks pastors may face. They also focused on what this period of immense change for churches will mean for the future of the church and for our modern-day definition of "church." Overall, we discovered that this unprecedented period is creating as many opportunities as it does challenges for churches, but for pastors and leaders willing to be open, the transition can be meaningful and worthwhile.
Follow the Network for New Media, Religion and Digital Culture Studies on their website, Facebook, and Twitter.
Article Reference: Campbell, Heidi; Osteen, Sophia (2020). Overview Report of Key Findings From The Distanced Church. Available electronically from http : / /hdl .handle .net /1969 .1 /187968.
This post originally appeared at reopeningthechurch.com.
The Better Samaritan is a part of CT's Blog Forum. Support the work of CT. Subscribe and get one year free.
The views of the blogger do not necessarily reflect those of Christianity Today.