How Can Church Plants Gather So New People Can Comfortably Join?
5 public places that may allow church plants to meet in person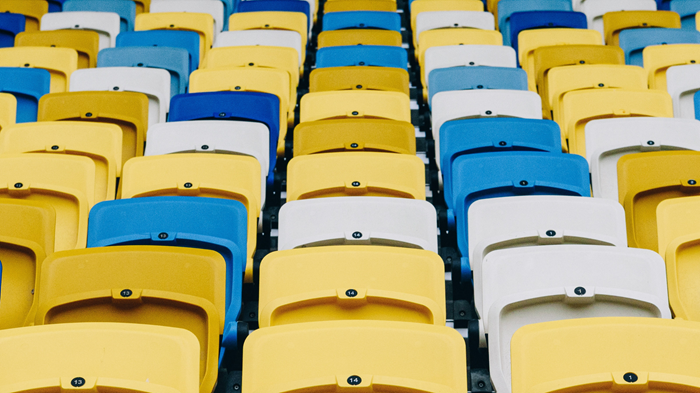 Last month, the Send Institute and Exponential reported that half of the pastors and church leaders they surveyed were planning to return to in-person worship gatherings by the end of June, while almost a third were still uncertain when that would happen. A large number of those who do not know when they are returning are church planters whose churches do not have their own facilities.
It is not uncommon for new churches in their first few years to meet in rented public spaces such as schools, theaters, and community centers. It is often these kinds of facilities that unchurched people are most comfortable gathering with others from the community. The obvious issue right now is that these are kinds of spaces are still far from being fully open.
Some research suggests church plants that meet in public spaces tend to have a higher weekly worship attendance compared to other kinds of private facilities. This is especially true for schools. But even now as we are weeks away from the school semester beginning, many school districts are still undecided on whether or not students will return, never mind outside renters such as churches.
As church plants are waiting to see if they can return to their previously rented spaces, I suggest five public places that may allow church plants to meet in-person where they can still comfortably and safely invite guests to join them.
1. Public Parks
Many communities are at a point in their reopening plans where groups can gather in parks under specific social-distancing guidelines. Pavilions are being reopened for groups to rent for picnics and family gatherings. Smaller church plants or churches in their core-group developmental phase can even have gatherings near lakes and beaches under appropriate restrictions. While a church plant may not be able to do all the traditional things they would in an indoor worship gathering, a park is a natural place to gather and to invite people to interact with others from the church.
2. Open Green Space
Similar to parks, many cities have open green spaces that are filling up with the kinds of people church plants are trying to reach. After many months of shelter in place, people are flocking to play frisbee, walk their dog, or just read a good book on the grassy turf at the local town hall or riverfront. Hosting Bible studies, outdoor concerts, or kids' activities is a good way to have new people introduced to church plants. Moreover, civic organizations provide plenty of opportunities for church plants to serve and volunteer through neighborhood cleanups and beautification projects.
3. Service Projects
This leads us to other kinds of service projects that church plants can organize and invite people in the community to participate. Even in a non-pandemic world, many who have become followers of Jesus often come into contact with the church first through an organized effort to love and serve the community rather than through a Sunday worship service. Beyond the effort to expose people to a new church, serving the community amid crisis has always been the historic reputation of Jesus' followers. When a church plant meet the felt needs of a community, it shows its people that the church is there to be a part of the community.
4. Large Homes or Backyards
During the summer, almost nothing beats a good backyard BBQ! While not all homes are built for hosting large groups of people, for those who have access to large homes or yards, inviting neighbors and guests into this kind of gathering makes church relatable and relational. The Bible often refers to church as a household, and the home is a natural extension of that. Some church plants are hosting worship services in their church member yards so that neighbors can join in from their own. Others are taking advantage of those who live in a cul-de-sac or at the dead-end of a block to host worship gatherings and other activities, inviting neighbors to join.
5. Event Venues
And lastly, in many cities, event venues are now being reopened to serve gatherings such as weddings, family reunions, and company parties. Of course, many of these venues are still under very strict social-distancing guidelines. However, they provide another recognizable and comfortable gathering place for church plants to invite people. While it may be possible to host a traditional worship service in this kind of space, church plants can also be more creative by hosting a town hall, special film viewing, or performance art that speaks to the people they are trying to reach.
While these suggestions may not be ideal for regular weekly gatherings, they all can allow for special and even reoccurring gatherings. The point is that while many church plants may have few facility options right now for regular worship gatherings, as the country is opening up, there are more and more opportunities for them to have in-person gatherings that can meaningfully connect people, especially the kinds of people they are intending to reach.
Of course, all these suggestions are made under the expectation that church plants should adhere to the local social-distancing guidelines of their municipality and of the particular space they are utilizing. Although the pandemic has presented challenges and greatly limited how we can traditionally gather, it should not stop church planting and it should not keep others from being introduced to the church not as a building but as a people.
This post originally appeared at reopeningthechurch.com.
Daniel Yang is the Director of the Send Institute. Prior to directing the institute, he planted a church in Toronto where he also helped recruit, assess, and train church planters through the Send Network and the Release Initiative. Daniel has served on various church staffs including Northwood Church, led by Bob Roberts Jr., where he was trained as a church planter and involved in global and multi-faith engagement. Prior to church planting, Daniel was an engineer for eight years. He earned an M.Div. from Southwestern Baptist Theological Seminary, a B.S. in Computer Science from the University of Michigan, and is currently a Ph.D. Intercultural Studies student at Trinity Evangelical Divinity School.
The Better Samaritan is a part of CT's Blog Forum. Support the work of CT. Subscribe and get one year free.
The views of the blogger do not necessarily reflect those of Christianity Today.