Understanding Our Current Responsibilities Through the Lens of Christian History
Interview with Bryan Just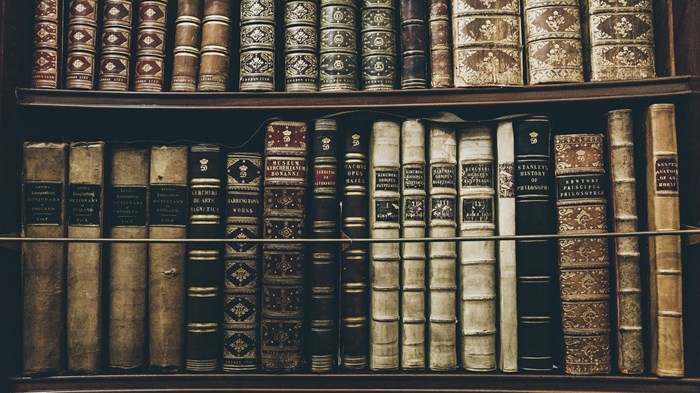 Church leaders and churchgoers alike must decide how to be witnesses of Christ in this pandemic world, and reflecting on the responses of the Christians who lived during previous pandemics can help inform our decisions today.
This is the topic of part two of our interview with Bryan Just, who serves as Event & Executive Services Manager at The Center for Bioethics & Human Dignity (CBHD). (You can find the first part of the series and all other reopeningthechurch.com blogs here.) Bryan graduated with a B.A. in Psychology from Nyack College and an MA in Theological Studies from Trinity Evangelical Divinity School, where he is currently pursuing a second M.A. in Church History. His master's thesis looks at the history of CBHD and its impact on the Evangelical bioethics movement. He and his wife, Rebekah, reside in Gurnee, Illinois and attend Village Church of Lincolnshire.
JA: How can readers use what you found to help others?
Especially for American Christians, our focus is often on our individual rights—should I be forced to wear a mask? Should I have to stay at home if I feel fine? Should I be kept away from corporate worship because others might get sick? However, in the examples I found, Christians, both leaders and laypeople, sacrificed their own rights, and even their own health and safety, for the good of the church and the community. Ultimately, my hope is that Christians would use the current pandemic as an opportunity to demonstrate radical Christian love to one another and to the rest of the world.
KA: If you could encourage the Church today with a few thoughts, what would they be?
I think the major things I would want to share with the church are that God is still faithful, and that we should be watching for how he is working. Though the plagues I studied resulted in the death of many Christians, throughout them God protected his church and even used pandemics as a catalyst for growth. While the current pandemic has changed how many of us are "doing church," God has not been absent. And he might even be giving us opportunities for reaching those who would not otherwise hear or respond to the gospel. The church cannot become insular or focused only on defending our own religious liberties but should be looking for new and creative ways to be witnesses during this unusual time, fulfilling Christ's command to be salt and light to the world even in the midst of a pandemic.
JA: What Bible story or passage has been speaking into your life recently?
Early on during the stay-at-home period, my pastor shared a devotional from and how that passage might apply to our current situation. While we do not know the exact reason for the writing of Hebrews, it is clear that its recipients were going through some kind of crisis of faith. In the midst of that trial, the author of Hebrews directs his readers back to the work of Christ on our behalf, the fellowship with God that we can enjoy, our hope in Christ, and the love we are to display towards one another. These are all timely reminders for us as individuals and for the church today. I actually wrote a series of articles expounding on the themes of this passage and their applicability for today, which can be found here.
KA: What are you currently working on related to COVID-19 that you would like to share about?
Since writing the article, my primary focus has been on organizing The Center for Bioethics and Human Dignity's summer conference. In light of the pandemic situation, we opted to cancel our scheduled conference and instead host a one-day, fully online event titled Bioethics in Real Life: Lessons We're Learning from COVID-19. Though the conference is now over, all of the sessions from the conference were recorded and are available to purchase as a resource for those interested in the many ethical questions posed by the current pandemic. We are also working to get several of the conference sessions published in order to reach an even wider audience. On a personal level I, as a member of my church's elder board, have been working with the pastors and elders on our own policies for reopening. I have also begun compiling research for an article summarizing the key ethical issues raised by the current pandemic that need to be addressed both now and in preparation for a future outbreak.
Follow Bryan Just on Facebook and LinkedIn.
Also, follow The Center for Bioethics and Human Dignity on Facebook, Twitter, and LinkedIn.
Article Reference: Bryan Just, "Historic Plagues and Christian Responses: Lessons for the Church Today?" Christian Journal for Global Health 7, no. 1 (2020), 7–12. https://journal.cjgh.org/index.php/cjgh/article/view/373.
This post originally appeared at reopeningthechurch.com.
The Better Samaritan is a part of CT's Blog Forum. Support the work of CT. Subscribe and get one year free.
The views of the blogger do not necessarily reflect those of Christianity Today.