How Will the Pandemic Impact the Church?
Expert insight on the social and economic impact of COVID-19 on churches.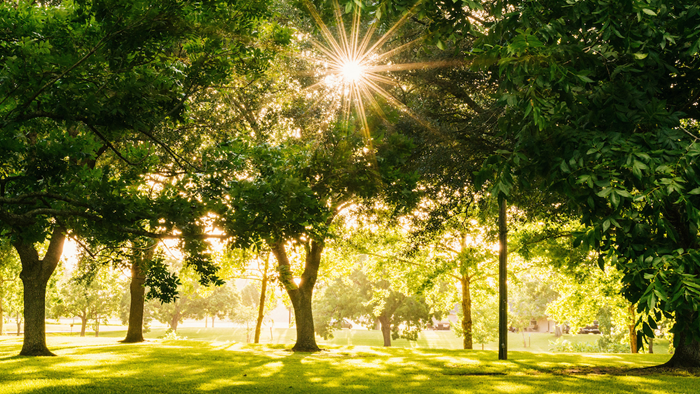 Like your church, I'm sure, my church has been radically impacted by the pandemic. And I'm not just using the word "radical" because both my family and our church happen to be stationed in Berkeley, California. Every church has been radically impacted.
As a development economist, my job is often to use statistics to look at "cause and effect" for different kinds of poverty programs and policies, but here I'd like to consider what the effects of this pandemic have been and will be on the Church in the United States. I like to think of impacts in a comprehensive, holistic sense, so let's consider in turn the economic, social, psychological, and spiritual impacts of the pandemic on the church.
As I have written in another blog post, the economic effects of the pandemic has hit people in different industries in very different ways. Moreover, it has taken all the economic inequalities that existed previously in American society and broken them wide open. Many of these inequalities exist within our churches. Consider the differential plights of upper-income salaried workers and lower-wage service and manufacturing workers. Most of the former have kept their jobs; their work is flexible enough to take their laptops home, and what they have lost in water-cooler discussions, they have gained in non-commute time. Many wage workers—those who often work in retail, restaurants, and personal services—had it tough to begin with, but now have been economically decimated by the virus. Young workers, immigrants, the less educated, and other vulnerable populations have disproportionally lost their jobs.
In our churches, we need to reach out particularly to people in these categories; they are the ones suffering most among us. We don't see them every week on Sunday anymore if our services have been Zoomed, but we need to connect with them and see what we can do to see them through the tough times. Churches may consider setting up a benevolence fund to transfer some income from the less-hit to the more-hit by the pandemic.
What about social impacts? I don't know about you, but I really miss seeing people at my church. This goes for the people I don't even talk with as much—I still miss seeing them. But I have so many Zoom meetings with my work at the university that sometimes I feel too "Zommifried" to want to do social Zooming. Many of us just feel all Zoomed out. I've discovered this cool alternative called the phone, however, and what I've found is that I've had more long conversations with friends using that old standby than I had before coronavirus became an ugly household word—plus, I don't have to focus on a matrix of digital faces. Gabbing away happily on the phone with a good friend, I feel like a 1970s teenager again.
In terms of psychological effects, the pandemic acts like an anxiety turbocharger. If you struggled with anxiety before, the statistics say you're probably really struggling with it now. The psychological impacts from the pandemic disproportionally hit those living alone. While I get to shelter-in-place with my favorite three people in the world, my wonderful wife and two fun-loving daughters, others are not so fortunate. There are people in our churches living alone right now that are practically going crazy with loneliness during this time. And again, we need to find ways to connect—by video, phone, socially distanced, whatever it takes. A couple of weeks ago, my wife had the idea to visit an elderly woman's house from our church and sing a socially distanced "Amazing Grace" (her favorite hymn) on the sidewalk. It sure was fun—for her and for us. (Although the neighbors peeking through their curtains seem to have been raising a few eyebrows.)
Spiritually, COVID-19 presents a whole new array of challenges, but simultaneously a whole new array of opportunities to reinvent what it means to be the Church. We need to be creative. A random idea: consider doing socially distanced worship together—a dozen well-spaced people outside in a park, singing amongst the trees together with a guitar. (More raised eyebrows from park-goers.) But churches must ride that fine line of keeping the distance that good science tells us is necessary to keep the pandemic from spreading, while engaging the spiritual opportunities it presents in our midst. These are opportunities to trust God, and encourage others to trust God, through difficult times, to care for those most affected by the pandemic within our own local church body and in our community.
Many historians believe that Christianity spread so fast during the 2nd century in large part because of the way Christians cared for others during the Antonine Pandemic, which supposedly killed nearly a quarter of the people living in the Roman empire. Everyone noticed that the Christians were the ones making sacrifices to care for people hit hardest by the disease. How will we respond as the American church during this trial? In many ways, the question we face today is whether or not we will be like the Church of our historical brethren.
This post originally appeared at reopeningthechurch.com.
Bruce Wydick is Professor of Economics at the University of San Francisco and Research Affiliate at the University of Notre Dame and the Center for Effective Global Action at the University of California at Berkeley. His new book Shrewd Samaritan is available from Thomas Nelson. Follow him and his blog AcrossTwoWorlds.net on Twitter @BruceWydick.
The Better Samaritan is a part of CT's Blog Forum. Support the work of CT. Subscribe and get one year free.
The views of the blogger do not necessarily reflect those of Christianity Today.