Faithfully and Boldly Following Christ in the Face of Opposition
Putting God's agenda of redemption above our own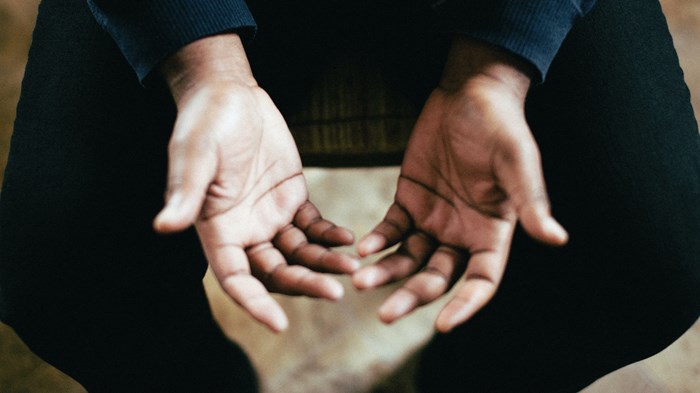 As students at the Humanitarian Disaster Institute, we have studied the story of Nehemiah as an example of people of faith engaged in social work as a community. His leadership, faithfulness, and trust in the Lord has set an example for us as future humanitarian practitioners and we hope that the story of Nehemiah will give people of all professional backgrounds motivation for remaining steadfast in Jesus even when faced with opposition.
Nehemiah 4:1-6
When Sanballat heard that we were rebuilding the wall, he became angry and was greatly incensed. He ridiculed the Jews, [2] and in the presence of his associates and the army of Samaria, he said, "What are those feeble Jews doing? Will they restore their wall? Will they offer sacrifices? Will they finish in a day? Can they bring the stones back to life from those heaps of rubble—burned as they are?"
Tobiah the Ammonite, who was at his side, said, "What they are building—even a fox climbing up on it would break down their wall of stones!"
Hear us, our God, for we are despised. Turn their insults back on their own heads. Give them over as plunder in a land of captivity. [5] Do not cover up their guilt or blot out their sins from your sight, for they have thrown insults in the face of the builders.
So we rebuilt the wall till all of it reached half its height, for the people worked with all their heart.
Reflection:
As Christians, we are called to be active in our faith; transformed by the power of the Gospel and mobilized through good works to serve the marginalized in our communities. Because of the state of our sinful world, we are promised that we will receive opposition for the good that we try to do each and every day. In these moments of opposition, it is easy to want to back down, submit to the pressure and save ourselves from further harm and persecution. However, in doing so we choose ourselves and our own protection, losing focus on what we are ultimately called by God to do.
In the book of Nehemiah, Nehemiah leaves his position of privilege to be an advocate for the poor and defenseless in Jerusalem. By listening to God's calling and the needs of His people, Nehemiah set forth to practically help and empower those in Jerusalem from the harm and persecution they had been facing in their vulnerable state. In chapter 4, the Israelites set a great example of perseverance and staying true to the good work that God had called them to do, even in the face of threats from those in opposition. In verse 4, they turn to God in petition, asking for His justice to manifest on their behalf while continuing the work they set out to do. Their trust in the faithfulness and power of God as well as their recognition that they were a part of something much greater than themselves led them to persevere in the midst of difficulty.
Being a follower of Christ is an ongoing challenge because of the daily battle we face with sin. It is easy to choose ourselves and our own security when it comes to these moments of difficulty, but as the church we must come together, with eyes set ahead on the God who gives our lives meaning and hope, to complete the good work that God has set before us. Following in the footsteps of Nehemiah and the Israelites, we must not back down for fear of judgment or persecution, but instead be bold in our faith, knowing that the redemptive work of God is so much bigger than ourselves.
Prayer:
God, we come before you confessing our selfish tendency to prioritize ourselves above your plan for redemption. We seek our own security rather than trusting in your justice and promise to protect us as we pursue your will. We ask that you would guide us, molding our hearts and steps towards the things that break your heart. We ask that you would give us a spirit of humility, recognizing that the work we do is not for ourselves but for your glory. Protect us from harm and the work of the devil that threatens our relationship with you. We thank you that your name is victorious and in you, all things will come to fruition. Let your will be done in our hearts and on earth as is in Heaven.
Personal Reflection:
Reflect today on the entirety of the redemptive story of God. Where do you see yourself fitting into this story, recognizing that your agency only plays a small role in the larger picture of God's plan for His creation? How can you recognize your work as God's work and not your own?
Elli Halloran is on track to receive an M.A in Humanitarian and Disaster Leadership from Wheaton College after earning her B.S. in Psychology and minor in Bible & Theology in May of 2020.
Gabbie Froiland is an accelerated M.A. student at Wheaton College's Humanitarian and Disaster Institute. She earned her B.S. in Applied Health Science and minor in Psychology in May of 2020 from Wheaton College.
The Better Samaritan is a part of CT's Blog Forum. Support the work of CT. Subscribe and get one year free.
The views of the blogger do not necessarily reflect those of Christianity Today.