Here's How Radiant Churches Reflect the Radiant Image of Jesus
Contemplation on COVID-19 and Jesus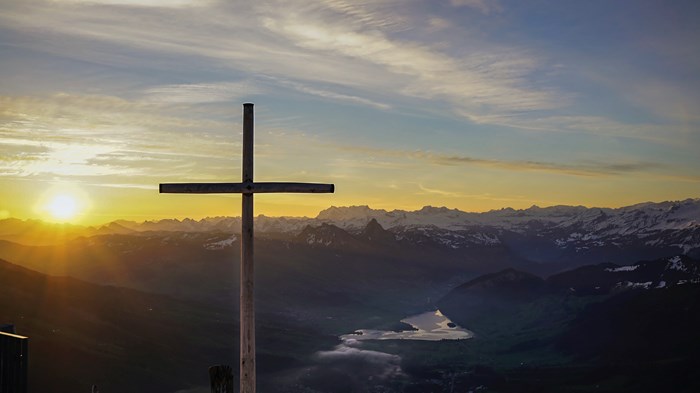 Adaptation from Radian Church by Tara Beth Leach
Adapted from Chapter 3, "The Radiant Vision of Jesus"
When COVID-19 first rocked the world, pastors were trying to navigate pastoring churches through a pandemic. While gathering as the church is a central call for the people of God, pastors and churches were also forced to ask, "What does it mean to be the church without buildings and programs? What does it look like to reflect the radiant image of Jesus when the Sunday morning gathering is no longer the main thing?" Not only was it an innovative time for churches and pastors, but it was an opportunity for us to reflect the image of Jesus as not just a gathered people but also a scattered and sent people. Of course, for many who are missionally- minded this is no problem. But for some, Sunday morning had become the main event. So what do we do when the main event is taken away?
At First Church of the Nazarene of Pasadena ("Paz Naz"), while we were still worshiping via our livestream ministry, we saw this as a moment for us to reflect the bright and radiant image of Jesus by living out the Great Commandment in our community. Though we couldn't gather in person, our city still allowed us to care for our community through our Helping Hands Ministry and Church in the Park Ministry. Before COVID-19, our Helping Hands Ministry, a food bank, fed around 250 people a week. Our Church in the Park Ministry feeds roughly 100 homeless individuals a hot breakfast every Sunday morning.
The good people of PazNaz chose love instead of fear, generosity instead of hoarding, and compassion instead of ignoring others. It was beautiful to watch our people reflect the radiant image of Jesus every week. By the fourth week of COVID-19, our church was feeding roughly 1,300 people in our Helping Hands Ministry, and they continued to faithfully cook hot burritos and prepare a full breakfast for the homeless every Sunday morning beginning at 6. Watching countless people selflessly show up wearing masks, gloves, and staying physically distanced from one another out of love looked a lot like Jesus. I saw the radiant image of Jesus in our people.
Every week, the realities of COVID-19 presented restrictions, barriers, and new problems, but every week, I watched our people lean into God's imagination and overcome difficulties and serve our community. PazNaz radiated the image of the invisible God through COVID-19.
Imagine the witness of the church that looks more like Jesus and less like political leaders of the day. Imagine a church that says "you first" instead of "me first." Imagine a church that defies cultural norms for the sake of others. Imagine a church that goes out of its way to care for the stranger in the ditch. Imagine a church that lays down its resources for the sake of the community. Imagine a church that exists not just for itself but for the world. Imagine a church that imitates Jesus, looks like Jesus, and lives like Jesus. I imagine this church, and it's a church I yearn to participate in.
Taken from Radiant Church by Tara Beth Leach. Copyright © 2020 by Tara Beth Leach. Published by InterVarsity Press, Downers Grove, IL. www.ivpress.com
The Better Samaritan is a part of CT's Blog Forum. Support the work of CT. Subscribe and get one year free.
The views of the blogger do not necessarily reflect those of Christianity Today.