Join Us: Encourage Evangelicals to Get the COVID-19 Vaccine
Learn more about a faithful Christian response to conversations about COVID-19 vaccines and how to equip others to take action.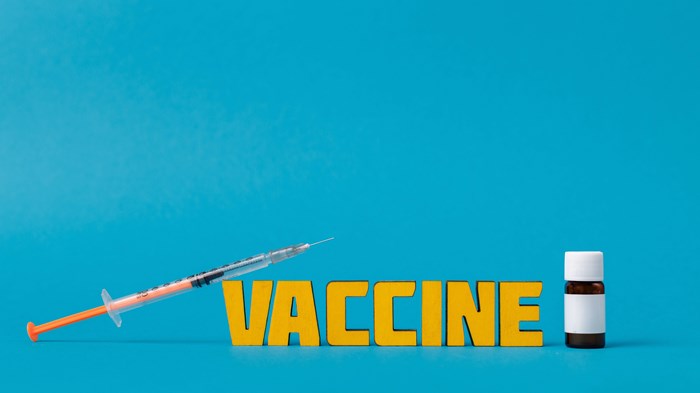 Evangelicals who get vaccinated against COVID-19 demonstrate their love of neighbors, care for the most vulnerable, and protect our own bodies. However, a recent study shows that white Evangelicals are less likely to get vaccinated than most other groups in the United States.
In response, we launched the Evangelicals for COVID-19 Vaccines campaign on Change.org to encourage and equip Evangelicals to get vaccinated themselves and help their neighbors do so as well. Keep reading to learn more about why this campaign is needed--for the sake of our communities of faith and for our country. Then, sign the petition to commit with us in encouraging Evangelicals to get vaccinated against COVID-19.
Scriptural Reasons for Getting Vaccinated
As Christians we are called to love our neighbors (Matthew 22:29), and one way we can follow this Biblical teaching is by getting vaccinated against COVID-19. We practice love for others who are vulnerable (Luke 10:27) to contracting this deadly virus by choosing to be vaccinated. We care for our own bodies as temples of God's Holy Spirit (1 Corinthians 6:19) by getting a COVID-19 vaccine. We love our neighbors as we've been taught to love ourselves (Mark 12:31) by encouraging and assisting others with grace to get a COVID-19 vaccine. We demonstrate our love of the Lord our God with our heart, soul, and mind (Mark 12:30) by lovingly speaking truth (Ephesians 4:25) about COVID-19 vaccine science and countering COVID-19 vaccine misinformation (Exodus 20:16). Based on God's word, we believe that leaders in the church are held to a higher standard of accountability as we lead and influence others (James 3:1). Because we are committed to the flourishing of all of God's children, we take seriously the responsibility to speak truthfully and lovingly about vaccination. We can bear testimony and witness to God's love and Christ's teachings (Romans 1: 16-17) to our neighbors in the ways described above by getting vaccinated against COVID-19.
Relationship Between Faith and Science
God has gifted us with an incredible capacity to love our neighbors, including through science and modern advances in medicine like COVID-19 vaccines. We believe that the Creator of heaven and earth—the author of scientific inquiry and understanding—is honored through vaccinations that protect human beings from contracting COVID-19. Further, in a forthcoming special volume we edited of the Journal of Psychology & Christianity, several of the studies reveal that the pandemic not only negatively impacts peoples' physical health, but also their spiritual and emotional health. God has granted wisdom and insight to researchers, leaders, and providers who are saving lives by making COVID-19 vaccinations available and accessible. We express our faith in Christ by honoring God, our neighbors, and ourselves in this way.
Our Commitment
We are committed to receiving COVID-19 vaccinations to protect ourselves and our neighbors in our churches and communities from harm.

We are committed to encouraging Evangelicals and others in general to get vaccinated against COVID-19.

We are committed to lovingly speaking the truth about COVID-19 vaccine science and countering COVID-19 vaccine misinformation.
Ways You Can Help RIGHT NOW (Total time: 5-8 minutes)
Sign and share the petition with others on Change.org (LINK). Reach out to family, friends, co-workers, pastors, church and community leaders to encourage them to sign and share with others online through social media, email, calls, or texts.
Schedule an appointment to get a COVID-19 vaccine. If you haven't already, when appointments are available schedule a time to get vaccinated against COVID-19.

Serve people in your church who need help getting a vaccine. Some people who are most vulnerable to COVID-19 and want to get it may have trouble navigating websites or getting a ride to vaccine sites. You can work with your church to support them.

Sign-up to volunteer to provide COVID-19 relief. Visit the National COVID-19 Day volunteer platform to sign-up to help others impacted by the pandemic in your community or online. Through the platform you can also register volunteer opportunities to get others involved.

Save the date to attend our upcoming virtual town hall. Get equipped for talking with others in your church and community about the COVID-19 vaccine. Attend our upcoming Town Hall on Tuesday, April 28th at 11 a.m. - 12:30 p.m. CST.
Resources

For more tools to help you and your church communicate about the importance of getting vaccinated against COVID-19 visit COVID-19 Community Corps for free fact-based public health guides, tipsheets, messaging, videos, and more.
Jamie Aten, Ph.D. is founder and co- director of the Humanitarian Disaster Institute at Wheaton College and Blanchard Professor of Humanitarian & Disaster Leadership. Follow on Twitter at @drjamieaten or visit jamieaten.com. Kent Annan, M.Div. is co- director of the Humanitarian Disaster Institute and Associate Lecturer of Humanitarian & Disaster Leadership at Wheaton College. Follow on Twitter at @kentannan or visit kentannan.com. They are also the co-founders of National COVID-19 Day.
The Better Samaritan is a part of CT's Blog Forum. Support the work of CT. Subscribe and get one year free.
The views of the blogger do not necessarily reflect those of Christianity Today.