The Mass Shootings Are Too Much. But Don't Push Away the Unimaginable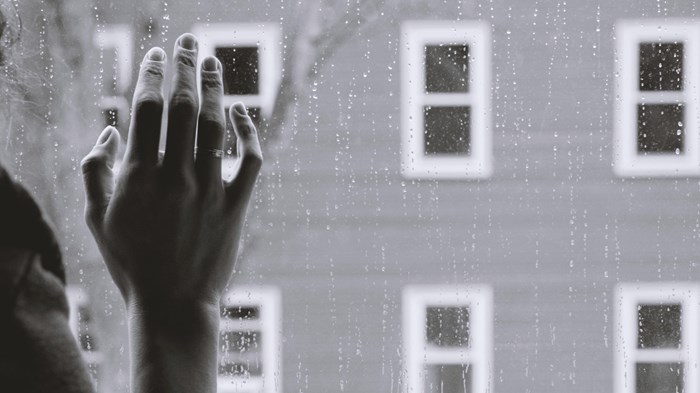 There are moments that the words don't reach
There is suffering too terrible to name
You hold your child as tight as you can
And push away the unimaginable
—"It's Quiet Uptown," Hamilton
I woke up Friday morning to the news of a mass shooting where my youngest brother works.
Pushing down fear, I quickly called him, slowly breathing out relief when I heard his voice after a single ring.
"Hey sis," he answered, in his signature playful tone.
But other families in my Westside Indianapolis, Indiana community received phone calls of a different type Thursday night.
After a shooter killed eight people, injured several more, and took his own life, family members across the city were quickly informed of the tragedy. Images of their ashen faces filing into meeting rooms to hear the police announcements filled the news Friday morning, as they waited to hear if their daughters, sons, brothers and sisters were amongst the dead.
Today, these neighbors and friends in my city are facing the unimaginable, the loss of those they love from gun violence.
Meanwhile today, the family of Daunte Wright learns to live with the unimaginable for another day, the loss of one they love from a police shooting.
How do the people of God weep with those who weep, mourn with those who mourn, facing that which we all try to push away?
It's human nature to avoid what causes fear. For those who have faced tragedy before, and for all of us who fear it, drawing near to those who are suffering is tough. "Fear magnifies urges to freeze, withdraw or escape," wrote Emiliana Simon-Thomas. Especially in the wake of tragedies, this fear can keep us from visiting or giving a kind word to those who have lost loved ones.
When tragedies are public and involve social injustice, this fear can also show up as anger. We are afraid of what could happen to us, but instead of revealing our vulnerability, we voice our fear as outrage over the social issue writ large. Online activism has a huge role in social change, and should be approached with wisdom, just like any speech. Social media can help us catch up with remote friends and family, post messages aimed at meaningful connections, or to learn about distant people and cultures, wrote Simon-Thomas. Yet an online presence will never replace face-to-face presence – a word of sympathy quietly given, or sitting in silence when hurt transcends words. In times of COVID-19, this often means our physical presence is six feet distant with our faces covered.
Habits of empathy teach us to sense other's feelings, and understand them. In relationships marked by empathy, we enter into the experience and thoughts of others, even as they represent our own deepest fears. We do it afraid.
Christians believe that Jesus left the safety and comfort of heaven and drew near to us. He felt our fears and cried our laments, by our side. He faced suffering no human can imagine, then overcame it. Because of Him, there is a grace more powerful than anything.
In Indianapolis, there is no replacing what we lost Thursday night. If you know those bearing this loss and could draw near to them in these days to come, that would be enough. They are going through the unimaginable.
Jamie Goodwin, Assistant Professor of Humanitarian and Disaster Leadership at the Humanitarian Disaster Institute, is earning a Doctor of Philosophy Philanthropic Studies from the Indiana University Lilly Family School of Philanthropy. Her research focuses on international philanthropy and civil society, with a focus on faith-based organizations and immigrant groups.
The Better Samaritan is a part of CT's Blog Forum. Support the work of CT. Subscribe and get one year free.
The views of the blogger do not necessarily reflect those of Christianity Today.