What Kenya's Ultimatum to Close Refugee Camps Reveals About the Global Refugee Crisis – and Us
Refugees are being treated as human bargaining chips instead of people created in the image of God.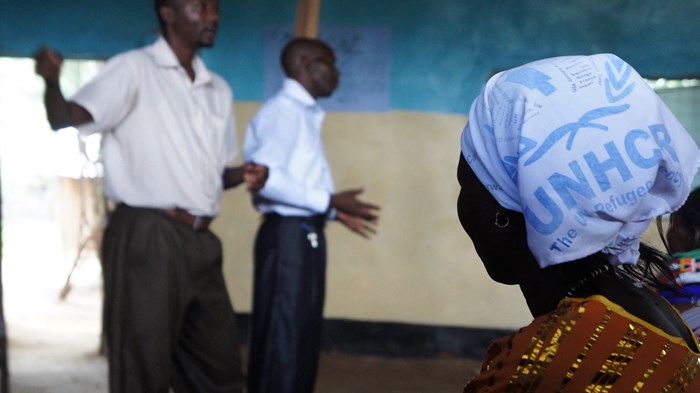 Refugees continue to be treated like a commodity.
The refugee crisis is again in the headlines as Kenya recently issued an ultimatum to the United Nations High Commissioner for Refugees (UNHCR), ordering the closure of Kakuma and Dadaab refugee camps.
According to a CNN report, "Fred Matiang'i, the interior minister, has now given the UNHCR 14 days to draw up a plan for the closure of both Dadaab and Kakuma, his ministry said in a tweet, adding that there was no room for further talks on the issue." This is just the latest example of governments proposing plans that put the livelihoods of countless refugees at risk.
Our team at the Humanitarian Disaster Institute has been actively engaged in helping train refugee pastors in the Kakuma refugee camp in trauma care for nearly a decade. This isn't the first time we've seen refugees in the Kakuma and Dadaab refugee camps treated like human bargaining chips.
Nearly five years ago a similar ultimatum was issued, as leaders in Nairobi threatened to close the camps in an attempt to stem the tide of migration from other countries, citing the growing camps represented a security threat to the nation.
We should note that host countries like Kenya, near to the conflicts from which refugees flee, bear a significant load of providing for refugees. Meanwhile other wealthier nations that are farther away, like our own, do not adequately share in the burden of caring for refugees. This in turn exacerbates the conditions that can lead to politicians exploiting refugees for political purposes.
Our friend Tom Albinson, Founder and President of the International Association for Refugees, has visited Kakuma many times. He points out that Kenya's presidential elections are coming up in 2022: "In many countries, candidates find that painting refugees as dangerous and then declaring that they will protect the nation from them is a ploy to get votes. US candidates have done this too. But most refugees are women and children. They are voiceless."
Concerningly, more and more governments continue to put forward policy recommendations that fuel negative views of refugees. Over the last handful of years, it's become common for host-nations to force self-serving negotiations, often under the guise of refugee concerns designed to fuel fear. Thus, plans like those announced in Kenya compound the challenges faced by refugees, including opening the door for possible governmental abuses, and conceivably, even incentivize support for on-going conflicts.
Plans like those announced in Kenya compound the challenges faced by refugees.
Pastor Jean Pierre Gatera, now in Minneapolis, lived in Kakuma Refugee Camp for nearly 20 years. He says this kind of bargaining is common in every election cycle.
"When they threaten this, the international community takes notice and sends someone to bargain with the government," Pastor Gatera shared with us. "Then they ask the UN to pay some amount of money. If the UN wants the Kenya government to keep the refugees there, they have to pay some money. So of course, the UN pays more money, some billions. And that money goes in their pocket. This has been going on for years. You can trace it in previous elections, and you'll find the same pattern. But after the election is over you'll find the pressure goes down because they have gotten what they want."
Gatera says this is still a traumatizing moment for refugees.
"Refugees themselves, they are the symptoms," he said. "These countries need to address the problems causing these refugees to flee. Chasing them around is not going to help.
"If somebody is really desperate, they will walk into gunfire because they are losing nothing. It is a kind of suicide mission."
As Christians, we should be alarmed not only by the recent announcement in Kenya, but the continue dehumanization of refugees around the globe. This includes continued anti-refugee sentiments here in the United States, including in our churches, and even espoused by some Christian leaders.
A couple of our recent studies may help give insights into this troubling trend. In a study led by psychologist Marianne Millen Carlson in a survey of more than 800 people from across the United States, our team found that individuals who primarily adhere to religion for personal gains demonstrated higher levels of prejudicial attitudes toward the refugees. In another study we conducted on prejudicial attitudes toward refugees with over 900 people in the United States, we found that participants with lower levels of cultural humility reported similar fear-driven responses, including reporting feeling more threatened.
Throughout the Scripture and the ministry of Jesus it's clear that Christians are called to prayerfully act in the face of injustices. Christians and churches need to prayerfully do more to welcome refugees, from humbly learning from the refugee community to caring for our refugee neighbors to advocating for fair governmental responses. We need to take action so that refugees are treated as people created in the image of God, not as pawns in local, national, or global politics.
The Better Samaritan is a part of CT's Blog Forum. Support the work of CT. Subscribe and get one year free.
The views of the blogger do not necessarily reflect those of Christianity Today.