Want to Help Afghan Refugees? Read These First
Good intentions are not enough when it comes to cross-cultural service.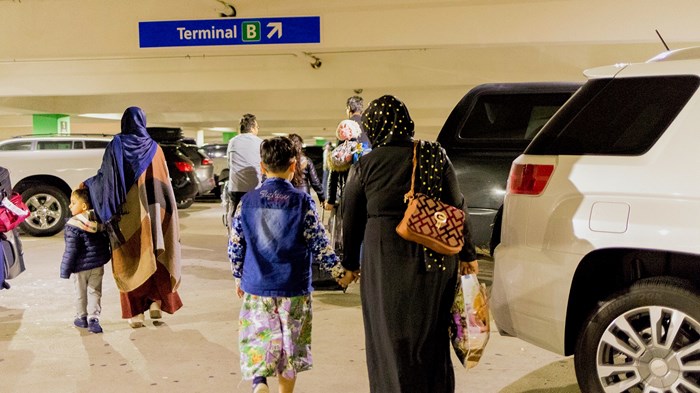 While 84 percent of worldwide Afghan refugees are actually hosted by neighboring Pakistan and Iran, volunteers in the U.S. are preparing to welcome hundreds, and possibly thousands, of Afghans seeking refuge here. Use these resources if you're one of them.
Hear from a Burundian pastor, now living in Minneapolis, who joined the Better Samaritan podcast to explain the best ways to welcome refugees to your congregation—along with mistakes Christians tend to make along the way. (tl;dr: Make yourself available for questions. Don't assume you know what the newly arrived individual or family needs. Ask them.)
Chong Bee Vang also resettled to Minneapolis, but in 1980—when he was 4 years old. In this Q&A, he told us how organizations like schools and churches struggled to respond to refugee needs, and usually ended up creating dependency. Worst of all, Chong felt clearly that the church only wanted to provide him with help, rather than incorporating him into the body. A must-read for anyone in training to work with refugees.
As director of the International Association for Refugees, Tom Albinson has served in the humanitarian space for four decades. He points out, "There is a growing global movement of the Holy Spirit among churches to include forcibly displaced people within the scope of their mission. But serving people experiencing humanitarian crisis is not missions as usual."
Kent Annan, a director at Wheaton College's Humanitarian Disasister Institute and cofounder of Haiti Partners, unpacks the fear and misunderstanding that often direct our actions toward refugees. Instead, Kent invites the reader into a posture of welcome. He says, "We won't all agree how, and that's ok. But let's start where we agree, and then ask the right questions: Can we be wise, and welcoming? Can we be generous, and have security?... the good news is yes."
Crafted from the book, this free, seven day plan includes scripture, practices for meditation and journaling, and action points… and you can invite friends to read through it with you, sharing comments as you go.
This Thursday at 4pmET/3pmCT, World Relief, We Welcome Refugees and Women of Welcome will host a virtual Prayer and Action Townhall for Haiti and Afghanistan. As the U.S. prepares for the arrival of hundreds of Afghans seeking refuge, spend some time in focused, communal prayer for your heart—and theirs.
The Better Samaritan is a part of CT's Blog Forum. Support the work of CT. Subscribe and get one year free.
The views of the blogger do not necessarily reflect those of Christianity Today.