August 19, 2021
What Did You Hold on to for Dear Life When the Universe Cracked?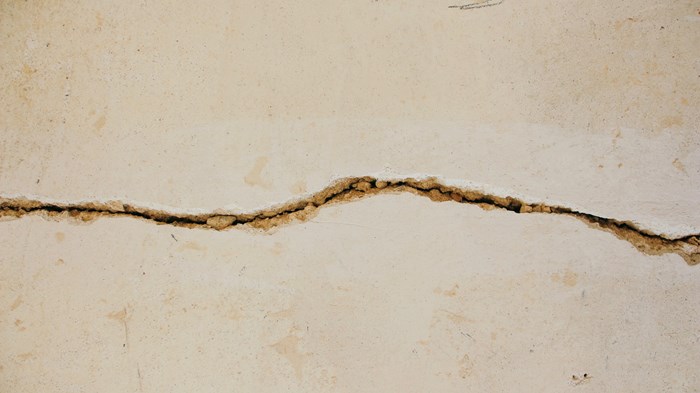 In the first week of my Global Public Health course my professor wrote something to the effect of, "Have you guys seen about the new coronavirus impacting East Asia? This is a good example of Global Public Health at its best." As the world now knows, this would become more than a topic of discussion in a health class. It would completely alter the world as we knew it. The lockdown shattered any illusion I previously held of control or security. You could say it felt as though the universe had cracked.
When the Universe Cracks: Living as God's People in Times of Crisis is the first in a series by Angie Ward called Kingdom Conversations and consists of ten reflections on the pandemic from evangelical leaders—all on the topic of crisis. Each chapter ponders a different aspect of the pandemic's reach, ranging from personal experience, world history, biblical history, ecclesiology, social justice, and spiritual discipline. The object of this first installment is to enlarge perspectives, strengthen faith, challenge spirits, and expand love for God and neighbor. In my opinion, it accomplishes just that.
As a soon-to-be graduate of Wheaton's Humanitarian and Disaster Leadership M.A. program, I appreciated the authentic nature of the writers' perspectives. Most of them comment on the disasters affecting them as they write, and it's clear to the readers that no one is left untouched. No writer discounts the world's groans as being merely a part of God's plan and something we cannot understand; neither do they favor the contrived "all is well if you believe in Jesus" view that some Christians employ when trying to understand why bad things happen. While it's true that God has a plan and that belief in Jesus is a crucial first step to making sense of the human condition, Christians are allowed (encouraged, even, by the writers) to grapple with brokenness and sit in their grief, crying out to God in lament and trusting him for next steps. Many of us have not been taught how to grieve or lament. Many of us who lead fairly comfortable lives have not had to depend on God the way he invites us to. The pandemic was for some people their first traumatic experience. The contributors to this book provide excellent guidance for church leaders and believers to lament and trust God.
The pandemic was for some people their first traumatic experience.
We have all witnessed the ways in which the virus has affected far more than people's physical health. Indeed, the virus has exposed the severity of racial injustice and economic disparity, issues largely left dormant and undealt with by people in positions of power. I, who though a considered myself informed and sensitive to these "social viruses," was surprised at how much more the global crisis had to reveal to me about the experiences of people of color and people experiencing poverty. The writers of these chapters remind us that though crises have a horrible way of disproportionately affecting minorities, they also have a way of revealing these things to us and giving us an opportunity to bridge the gap. Fortunately, as Efrem Smith points out, we have an excellent example of how to move forward through crises: the Black Church. Think about it. Who better to teach us how to be "an army of cross-cultural, reconciling, and justice-oriented disciple makers" than the Black Church who has persevered through so many trials (Ward, 56)? We have much to learn from their resilience and courage to act on what's right.
My biggest takeaway from When the Universe Cracks is that believers are not to go through crises in isolation. We are better together. Together, we can endure trauma and rebuild our communities. By living as the Church in this way, we put the love of Jesus on display and expand the kingdom of God.

Suzanna Edwards is an intern for The Better Samaritan and graduates from the Humanitarian & Disaster Leadership (HDL) M.A. program at Wheaton in August 2021. For more information about the HDL program, visit Wheaton's site.
The Better Samaritan is a part of CT's Blog Forum. Support the work of CT. Subscribe and get one year free.
The views of the blogger do not necessarily reflect those of Christianity Today.