"Could You Give Me One Sign of Hope Today?" Looking for Peace in the Right Place.
Once past idealism, leaders must hold onto hope by rooting their hope in God alone.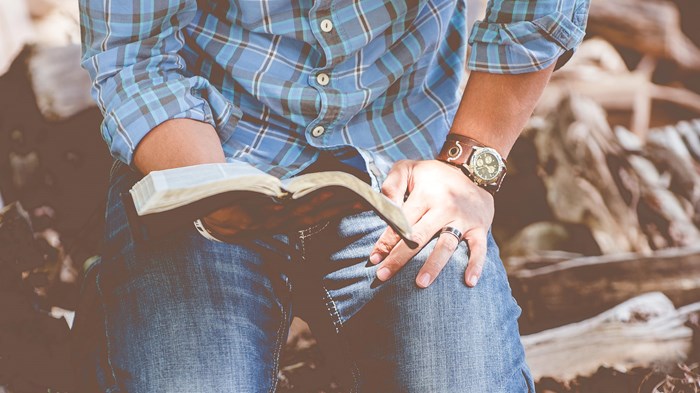 I entered 2020 without a New Year's resolution, but several months in, I found one. Quietly and without fanfare, I resolved to never read the book of Jeremiah again. I had been partway through this longest book of the Bible as we entered the pandemic, and I completed it in the same way one might push through a grueling workout, trusting it was for my betterment. Against the backdrop of a COVID-ravaged world, the book's theme of judgment stood out in harsh relief. When I finished chapter 52, I closed my Bible with a satisfying thud, wondering if I should next turn to Job for some relief.
And this is when God showcased His sense of humor. A few months prior, I had eagerly agreed to support two HOPE International executives, Peter Greer and Chris Horst, on a book project exploring how leaders hold on to hope long after experiences in life and leadership— snuff out their idealism. We were in one of our biweekly meetings when Peter said, "I think we should focus on the book of Jeremiah."
I hope my face didn't reflect my heart, but I'm afraid both sank. I had just finished slogging through Jeremiah, and in my mind "hope" wasn't the predominant theme. Or even a theme. But as Peter read from Jeremiah 17:5-8, I heard words that I needed to hear.
This is what the Lord says: "Cursed are those who put their trust in mere humans, who rely on human strength and turn their hearts away from the Lord. They are like stunted shrubs in the desert, with no hope for the future. They will live in the barren wilderness, in an uninhabited salty land.
"But blessed are those who trust in the Lord and have made the Lord their hope and confidence. They are like trees planted along a riverbank, with roots that reach deep into the water. Such trees are not bothered by the heat or worried by long months of drought. Their leaves stay green, and they never stop producing fruit.
After months of pandemic living, my strength was flagging. Solutions our family readily embraced to weather a short-term crisis weren't serving us well as the months continued. My younger daughter's preschool closed, and my older daughter engaged in virtual learning, in only the loosest interpretation of the word "engaged." In response, I became a reluctant homeschooler, juggling the demands of working from home, creating meaningful learning experiences, and refereeing two youngsters' ennui-driven arguments. I felt far more like a stunted shrub than a verdant tree.
I visualized various finish lines... Yet month after month, these hopes failed to materialize.
I visualized various finish lines. It would all be better when we could be vaccinated ... when we could get back to church … when schools reopened ... when we could finally reclaim some sense of normalcy. Yet month after month, these hopes failed to materialize. We planned trips and cancelled them. We sent our daughters back to school, only to have one quarantined on her first day back in the classroom. My emotions yo-yoed frenetically. Words Chris had written in the book reverberated in my mind: It's an illusion to believe that peace in our circumstances will lead to peace in our hearts.
We weren't exactly focused on the mundane challenges of finding work-life balance or deriving enjoyment from an overabundance of family togetherness, but nevertheless I began to adopt some of the practices the book referenced.
There was one nonprofit founder in Lebanon who began every day by asking God, "Could You give me one sign of hope today?" God had called this man to the work of rebuilding a nation shattered by occupation and war. His circumstances were far more dire than my own, but for humanitarian leaders or discouraged homeschooling moms alike, the question felt resonant. And each time that I asked God for a sign of hope, He faithfully delivered it.
God also helped me reconsider the message of Jeremiah– a difficult book with unclear dialogue, a complicated historical context, and fuzzy timelines. There is a lot of judgment. But as I truly studied the text, my understanding of the key messages shifted. Jeremiah wasn't the story of a wrathful God exacting judgment on His people. It was the story of a brokenhearted God beckoning "Return to Me." He invited Judah—and He invites us still—find your strength, place your allegiance, root your hope in Me alone.
It might be one of the hardest lessons for "do-gooders" to learn: That rooted in our own strength we cannot conjure hope or sustain service. We are eager to try harder and do more. We're ready to sacrifice and dig deep within, but what we need has never been within us. A pandemic wasn't the worst time to read Jeremiah; it may have been the best. Studying Jeremiah's 52 chapters might be the perfect New Year's resolution for the weary.
Jill Heisey is an Executive Writer for Hope International.
The Better Samaritan is a part of CT's Blog Forum. Support the work of CT. Subscribe and get one year free.
The views of the blogger do not necessarily reflect those of Christianity Today.