COVID Is Changing the Future of Philanthropy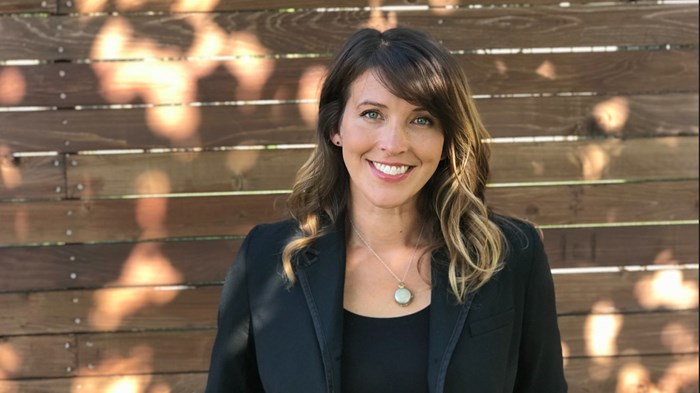 In the midst of a global pandemic, Angela Bonaccorsi, friend and partner of the Cuban faith-based organization Pueblo de Esperanza, faced a decision.
Was it safe to travel to the organization as she normally did four times annually? Was it wise to do so? The country closed to U.S. visitors since May of 2020, but had opened up for a short window. If she didn't go, how would the normal supplies of medicine and funds that they regularly brought get to the people? With limited access to the internet, how were her friends doing amidst the strict Cuban quarantine? How was their house-church model adapting in these times?
Bonaccorsi, a local pastor's wife herself, was concerned for the immediate needs of the community she knows and loves abroad. Writ large, Christian international philanthropy is in a period of profound change because of COVID-19. From grassroots partnerships such as those of Pueblo de Esperanza all the way to billion-dollar organizations represented in the ACCORD network, all are partnering, giving, and serving differently, causing leaders at Praxis to claim that every organization is "now a startup." The ground is shifting, Elizabeth Lynn wrote for Lake Institute on Faith and Giving, "in some ways that are long overdue and deeply welcome, and in other ways that threaten the foundations of the institutions themselves."
Before the pandemic, statisticians at the Center for the Study of Global Christianity estimated that $809 billion worldwide would be given to Christian causes in 2020, with $47 billion in global foreign missions. Foreign missionaries would have numbered 425,000, sent by 5,500 mission agencies, many of which coordinate millions more volunteers annually for short-term Christian trips. These funds and people weren't just from the West, but rather sent "from everywhere to everyone" as Samuel Escobar wrote. Chris Wright echoed the thought when he said the majority of Christian mission worldwide is carried out by churches and faith-based groups with little power and few resources.
Now, across the world, Christians are constructing philanthropy's future by responding to the crises of their age. Mission agencies are hosting virtual missions trips, families are giving their stimulus money to support immigrants, and millennials are organizing peaceful protests. The institutions we represent are encouraging students who are serving on the front lines of COVID relief and choosing to be generous amidst our own challenges. The Evangelical Council for Financial Accountability reported that giving remained the same or grew in 2020 for nearly 2/3 of its member organizations, based on survey responses about giving from January to September.
When Cuba opened in November, Angela and a friend decided to go. They quickly bought tickets, were tested for COVID, and headed to Cuba. They were the first visitors to the organization in several months, and were unsure if they were going to be admitted into the country. Cuban officials visited them three days after they had arrived and confirmed their negative test results, which had been again conducted at the airport.
Writ large, Christian international philanthropy is in a period of profound change because of COVID-19.
While there, they found that people were ordered to stay in their homes through the Cuban summer, often in apartment buildings without air conditioning. Certain foods and supplies were scarce – with medicine, meat, and powdered milk in particular becoming luxury items. Sold on the underground market, news of their presence spread quickly through neighborhoods with people waiting hours to buy. Supplies ran out before lines did. After a spike in COVID cases, the country again closed to foreigners.
Previously, Pueblo de Esperanza welcomed more than 500 visitors and partners each year to support house churches and community programs. It has suffered during the pandemic, but continues to pay its pastors' salaries and distribute food and medicine in the community. Cuban Christians, a group Ernesto Ortega calls, "the survivor church" have learned to adapt as a way of life. In the midst of shifting ground, Christians across the world are suffering, grieving and lamenting this year – and yet millions are, at the same time, giving, creating, and organizing like never before.
In a year of lament, the best news is, "God is our refuge and strength, a very present help in trouble. Therefore we will not fear, though the earth should change, though the mountains shake in the heart of the sea" (Psalm 46:1-2). May God continue to be our very present help to give and serve, locally and afar, both now and in the journey ahead.
Jamie Goodwin, Assistant Professor of Humanitarian and Disaster Leadership at the Humanitarian Disaster Institute, is earning a Doctor of Philosophy Philanthropic Studies from the Indiana University Lilly Family School of Philanthropy. Her research focuses on international philanthropy and civil society, with a focus on faith-based organizations and immigrant groups.
Rev. Dr. Thad Austin leads Strategic Initiatives and Congregational Engagement at the Ormond Center. A graduate of the Lilly Family School of Philanthropy's Ph.D. program and an ordained elder in the United Methodist Church, Thad has served parishes in Kentucky and in Tennessee. His last pastoral appointment was as Executive Pastor at First United Methodist Church in Murfreesboro, Tennessee.
MaryRuth Davis is a M.A. student at the Humanitarian and Disaster Institute at Wheaton College. She earned her B.S. in Biology in May of 2017 before moving to Africa to work in refugee camps for two years. She is on track to receive her M.A. in Humanitarian and Disaster Leadership in May of 2021.
The Better Samaritan is a part of CT's Blog Forum. Support the work of CT. Subscribe and get one year free.
The views of the blogger do not necessarily reflect those of Christianity Today.