Drawing Strength From Our Scars
Trauma from the Lord's Resistance Army Left a Scar on my Heart... But Now I Use My Scars to Help Others.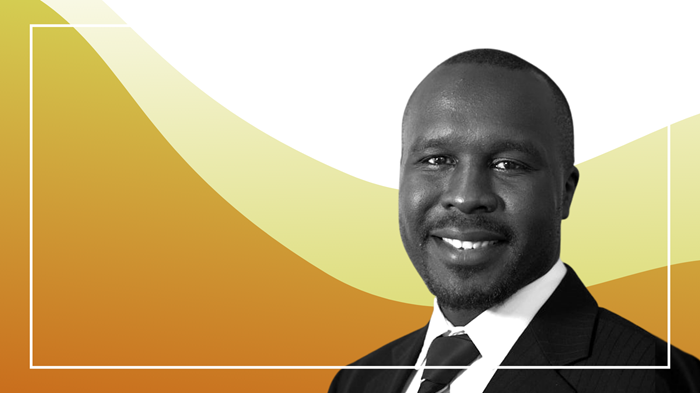 For 22 years our family lived in fear. My life was bitter and painful. I hated life; I could not imagine going through another day because of fear of an attack from Joseph Kony's Lord's Resistance Army, which traumatized the Acholi in northern Uganda. At all times we feared that any of us could be killed, abducted at school or the water well, or trapped as the LRA burned down our entire village.
The Joseph Kony war was bad and destroyed every aspect of Acholi culture. The LRA abducted more than 20,000 children between 1986 and 2004, leaving behind a trail of people emotionally wounded. These included children that were forcefully collected from their homes as the rebels carried out their raids on the villages. After capturing the children, the LRA forced them to carry the loot from the villages and used as shields when attacked by the government army. Trauma affects every fabric of the individual. It must be treated with care, if ignored it is likely to get worse. It is therefore important to bring healing to the traumatized. "People with trauma are always tense, every loud noise makes them jump. They are frightened all the time and expect another bad thing to happen at any moment."
Trauma healing can generate strength to help others that are suffering from trauma, and this has been my experience. Undergoing such healing should not be wasted, but should be used to help others. My experience of healing from trauma has in turn strengthened me to help traumatized South Sudanese refugees in northern Uganda.
For a long time I questioned God and asked, Why? Why we are going through all this suffering? I was only a child, born in a family of five children but at no one point in my childhood were we less than fifteen people in a three-roomed house. These were relatives that were fleeing from the prolonged conflict—prolonged conflict which left a scar on my heart. It was an invisible scar in the heart that showed up in my withdrawn behavior. For many years I lived in a state of anger and hopelessness. I was wounded and needed healing.
This terrible experience has shaped my vocation. I now bear scars from the past trauma; these scars can be used to facilitate the healing of others.
Trauma experts have written, "People get the pain out of their hearts by talking about it." The church provided a safe space for me to talk freely about my pain. My Christian faith played a critical role in my trauma healing by placing me in space for me to talk through the pain that I was experiencing. This terrible experience has shaped my vocation. I now bear scars from the past trauma; these scars can be used to facilitate the healing of others.
This traumatic experience is my inspiration for training refugee pastors from South Sudan. This is training in trauma healing and counseling. Trauma healing can empower an individual to use their scars to help others that are in pain.
Dennis Kilama holds degrees from Africa International University, Nairobi Evangelical School of Theology and Makerere University. He will graduate in 2021 with a M.A. in Humanitarian Disaster Leadership from Wheaton College. He currently pastors Lugogo Baptist Church and teaches at Africa Renewal University, both located in Kampala, Uganda.
Sources used:
UNHCR Refworld; Child Soldiers Global Report 2004- Uganda, https://www.refworld.org/docid/49880620c.html
Shaw, Timothy and Pamela K Mbabazi. 2004. "Political Economies of Africa(s) at the start of the 21st Century" in Richard Stubbs & Geoffrey R D Underhill (eds) Political Economy & the Changing Global Order. 3rd Ed. (Toronto: Oxford University Press, 2005)
Hill et al, Healing the Wounds of Trauma, 2004
The Better Samaritan is a part of CT's Blog Forum. Support the work of CT. Subscribe and get one year free.
The views of the blogger do not necessarily reflect those of Christianity Today.