Study Finds Consistent Themes Among Church Websites at Start of Pandemic
Churches studied emphasized prayer, creativity and hope during the first three months of the pandemic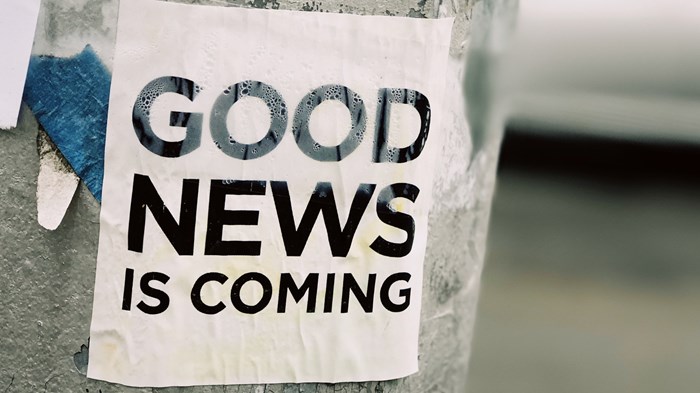 Churches around the world still go back to the vision of the Acts church, with all its examples of sharing, as inspiration and foundation for how their programming, services, and outreach brings glory to God and impacts their communities.  But what does the Church do when all of a sudden a global pandemic does not allow in person connection, growth and relationships anymore?
While earning an anthropology degree and an accelerated MA in Humanitarian and Disaster Leadership at Wheaton College last spring, I researched how local churches were responding to the onset of the COVID-19 global pandemic.  Almost 50 churches were chosen for study, varying in size and location, but with an emphasis on the midwest.
I saw five consistent themes in how churches were adapting and responding in the first few months of the pandemic.
Encouraging opportunities for prayer—both giving and receiving
Churches encouraged their congregants to pray for government leaders at all levels, health care workers, scientists, those who had contracted or were at high risk of exposure to the virus, and more.  24/7 prayer challenges were set up online for people to sign up to commit to praying 30 minutes at a time.  Churches created response forms on their sites for prayer requests for their community to share what they needed prayer for as the pandemic and its adverse effects touched everyone in different ways.  Full prayer guides were created and shared to lead people through how and what to pray for in this new season. Websites listed contact forms to be able to speak to pastors for prayer and support. 
Creating service opportunities
Churches got creative by organizing drive-by food donation centers in parking lots in partnership with local food pantries, designing and sharing simple questionnaires for families to print off and deliver to neighbors to see if they needed support in any way, and providing lists of senior care facilities in the area that people could make cards for and deliver to, for example.  Churches also shared widely online any and all opportunities for giving, donations, and serving in their local communities as the pandemic progressed.
Giving generously
Churches reallocated ministry and outreach budgets to aid in meeting the new technological, physical, mental and spiritual needs of reaching their congregations and communities as a result of the stay-at-home and quarantine requirements in place nationwide last spring. COVID-19 relief funds were set up to provide one time small gifts to families and individuals with shown need and more. 
Fostering community creatively
The need for community and connection was suddenly greater than usual. Churches encouraged and provided new and improved ways for connection technologically. Examples of this included: offering lists of community members in isolation that people could call and talk to for encouragement, creating and adapting small group structures to meet over Zoom, and adding new online live worship, prayer and check-in events throughout the week for people to tune into.  
Spreading the hope of Jesus
Many churches shifted the focus of current sermon series' last spring and summer to focus on how to remain connected to Jesus and each other as the pandemic carried on.  Pastor letters and weekly emails reassured members that this pandemic is not a time to be swept up in fear but to focus on faith in Jesus, who was not surprised by the news of COVID-19 or the speed at which it spread across the globe.  
  Mosques and synagogues in my hometown responded to COVID-19 in similar ways to churches by offering unique ways to mark and recognize the holidays despite pandemic restrictions in place, such as drive-through Eid celebrations and virtual Passover seder meals.  In general, the creativity in responses to COVID I saw across church websites last year was surprising and encouraging, and my research led me to an internship with Dr. Hillel Gray at Miami University doing similar work with an initiative called Preaching Goes Viral. To add your own personal data to an initiative seeking to capture sermons, photos, and other religious responses to COVID for historical record, check out www.preachinggoesviral.org.
Hope Hansee graduated from Wheaton College in May 2020 with a BA in Anthropology. After completing a remote research internship with Preaching Goes Viral through Miami University last summer, she now resides in St. Charles, Illinois, working part time, serving with the youth at a local church and pursuing an MA in Humanitarian and Disaster Leadership.
The Better Samaritan is a part of CT's Blog Forum. Support the work of CT. Subscribe and get one year free.
The views of the blogger do not necessarily reflect those of Christianity Today.