February 12, 2021
Volunteering in the Cone of Uncertainty
If disaster relief is your heart's desire this year, stay flexible.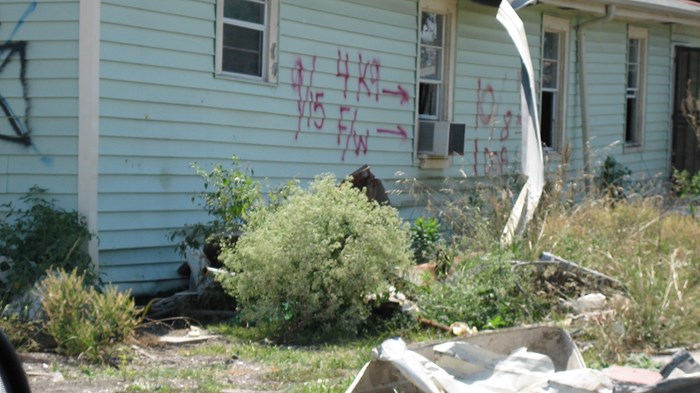 In so many ways, and for so many people, 2020 was a year like no other. The challenges we face seem more frequent and more intense, and the joys seem to be somewhat muted—perhaps a hesitation to fully rejoice during a season where so many are mourning. But it was unprecedented in yet another way: the number of hurricanes that have come up through the Gulf of Mexico and impacted the Gulf Coast states. And don't forget the dozens of countries that have been impacted before the storms reached the gulf waters. As of mid-November, nearly the entire Gulf and Atlantic Coasts had been under a hurricane or tropical storm warning in 2020, and it has felt unrelenting. Not all of the coast was struck by a storm last year, but for those who have been hit and continue to be in the projected path of additional storms, the season was particularly troubling.
Having previously lived in Louisiana for eight years, I'm very familiar with hurricane seasons, storm projections, decisions to evacuate or shelter in place, and clean-up efforts after storms make impact. I write this, however, not as someone who currently lives along the coast but as a disaster response volunteer from Illinois. In a typical year, this record-breaking number of storms would keep volunteers busier than ever. But because of COVID-19, that has been far from the case. "No" and "not yet" tied for the most frequent answers to whether my services would be needed in Louisiana, Mississippi, and Alabama last year—not for a lack of work, but for adjustments made to volunteer policies because of COVID-19. Different organizations are handling COVID restrictions differently, so that added another layer of complexity.
Fortunately, I still had opportunities to serve, primarily through Samaritan's Purse as well as my former church in New Orleans. Some communities had serious flooding, but more than anything, entire regions were impacted by severe winds, and some of the communities in Louisiana have seen multiple storms in the same year which created an even deeper need. The majority of houses in Lake Charles, Louisiana and surrounding towns still had blue tarps on their roofs from Hurricane Laura when Hurricane Delta came through. Harsh winds tore up many tarps, and the torrential downpour caused flooding and water damage to homes that had either already been impacted by Laura or those who thought they had made it out okay after the first storm. Most of our volunteer labor is clearing trees from houses and yards, requiring chainsaws and heavy equipment to move the larger pieces. It's tiring work, but I love the opportunity to serve in such a tangible way.
A conversation I had with a homeowner recently after we finished clearing her yard of downed trees and debris has really left a lasting impact on me. She told me that she used to volunteer after disasters, but did not realize until this year—when she was on the receiving end of the help—how much of a difference volunteering makes.
I'd like to give a few basic tips for anyone considering volunteering this year. These apply every year, but they are needed in extra quantities in 2021:
1. Be flexible.
Your plans most certainly will change and your timeline will never quite be set. Embrace the uncertainty, and you will be set!
2. Be humble.
Your help is needed and wanted, but for the most part, the region has done the vast majority of recovery work on its own this year. Leave your superhero cape at home (thanks to Dr. Jamie Aten of the Humanitarian and Disaster Institute for this advice!)... The work you will do may be life-changing but it may also require menial tasks. Be ready for it all, and serve with a willing, humble, and open heart.
3. Be patient.
While it may be difficult to hear you're not needed, that is largely a capacity issue of receiving volunteers for some organizations. There certainly is plenty of work to do, but make sure to connect with an organization BEFORE going to volunteer to ensure you will not be an additional drain on limited local resources.
4. Keep your laundry clean and your bags packed.
This goes both for while you're waiting at home to deploy, and while your serving. Each time I've volunteered this year, there have been other storms in the gulf, so be prepared to shelter in place or evacuate depending on local advisories.
5. Consider donating financially to a reputable organization that is active in disasters.
Many organizations' websites for "get involved" in disaster response this year actually take you to a donations page that gives instructions for how to donate. Many organizations are providing supplies to local churches, and as I've mentioned above, this year has been one of so many storms, and the cost is immense. This tip is especially relevant if you are in a higher risk category for COVID. Consider donating what it would have cost you to travel, and engage others in giving as well.
Storms will come. How we respond makes all the difference.
Kati Shepardson recently earned a M.A. in Humanitarian and Disaster Leadership from Wheaton College, and she has been involved in disaster recovery volunteer work ever since living through Hurricane Katrina in 2005. While she waits for international borders to reopen to pursue a career in international disaster response, she is spending time with family in Illinois and continues traveling to the gulf coast to volunteer with multiple faith-based NGOs in Louisiana and Alabama.
The Better Samaritan is a part of CT's Blog Forum. Support the work of CT. Subscribe and get one year free.
The views of the blogger do not necessarily reflect those of Christianity Today.