Virtual Healing Groups? One Expert Says It's Possible
Rev. Dr. Nicole Martin of the American Bible Society unpacks a unique ministry method.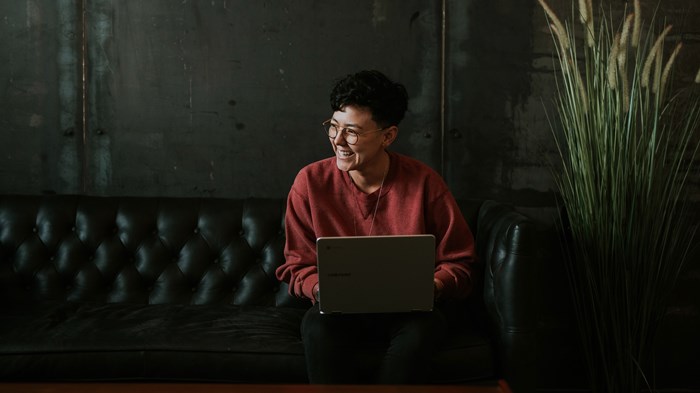 At a webinar hosted by the Humanitarian Disaster Institute last year, Rev. Dr. Nicole Martin, Executive Director of Trauma Healing at the American Bible Society, presented—along with several others—a conversation called "From Grief to Endurance: Spiritual and Mental Health for the Long Haul." Find this and more free HDI webinars here.
Dr. Martin referred to one method which particularly intrigued the audience: the use of Healing Groups led by trained facilitators. We recently asked her to dive into the topic, and how to use these groups—even virtually.
What are Healing Groups? How are these different from Healing Prayer?
Healing groups are small groups whose goal is to help people with heart wounds to find healing, engage with Scripture, and become more resilient. They use the "Healing the Wounds of Trauma" material, and the experience is guided by a trained Trauma Healing facilitator who helps them talk about their painful experiences in a safe environment. Healing prayer is a particular method to seek healing. Healing groups are discussion and listening oriented following a particular arc of healing that moves from understanding how we can begin to lament and bring our pain to the cross.
Can you clarify what you mean by "heart wounds"?
Trauma can be described as a heart wound. Our hearts can be wounded when we are overwhelmed with intense fear, helplessness, or horror. Like physical wounds, heart wounds take time to heal and the healing group experience helps to guide participants through the arc of healing and toward authentic hope.
Why is it important to experience a Healing Group before ministering in this way?
There are so many ways to experience God's healing and the Trauma Healing Institute and related healing groups are just one way to do so. By experiencing a healing group, individuals can walk through the tested Trauma Healing Experience Arc, connect with others, and better understand their own heart wounds as they seek to minister to others. There is a saying, "You cannot give away what hasn't gone through you first." We encourage people to engage in a healing group so that they will be better equipped to share from an authentic experience.
Why is it important for a victim of trauma to have the time and space to tell their story and be listened to?
Trauma disconnects victims from their communities, from their former sense of self, and even from their experience of God. It also robs victim of their voice. By giving space to be heard, victims can begin to try to tell the story of their pain and survival. It will not necessarily be in logical order, for how can you make sense of what is insensible? As victims are afforded the opportunity to speak of their pain, they experience that their pain matters to others and to God.
How are these groups working virtually, and are you seeing an uptick in interest this year?
Surprisingly, healing groups are possible in virtual meetings. We've had a significant increase both in the number of healing groups that are happening virtually and in the number of people participating in them. We've also seen an increase in the numbers of individuals completing training, which gives hope for the number of churches who want to be part of God's healing in these traumatic times.
How can someone go about leading a Healing Group through the Trauma Healing Institute?
Once you've experienced a healing group, you will find ample opportunities to be trained to facilitate groups with others. All you have to do is visit www.traumahealinginstitute.org and go to the "events" link. Once there, you'll find a series of training opportunities as well as resources to share with your communities and networks. You can also download resources and videos to support in times of crisis by going to DisasterRelief.Bible.
The Better Samaritan is a part of CT's Blog Forum. Support the work of CT. Subscribe and get one year free.
The views of the blogger do not necessarily reflect those of Christianity Today.