January 13, 2021
COVID-19
,
Development
,
Disasters
,
Giving & Philanthropy
,
Human Trafficking
,
Interviews
,
Leadership
,
Mental Health
,
Refugees & Immigration
,
Research
Welcome to The Better Samaritan
Join us in learning to do good, better.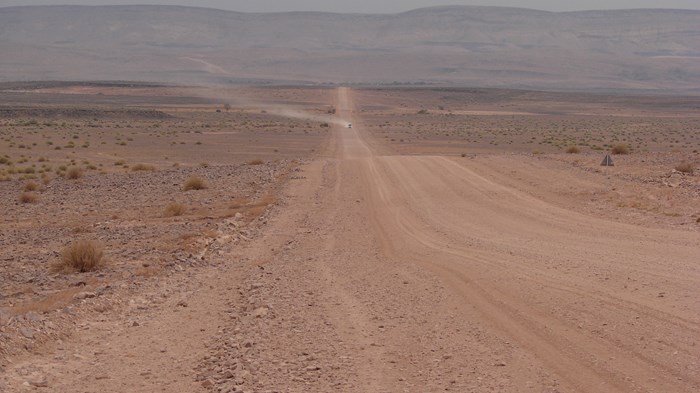 As Christians, we want to live out our call to love our neighbors—as we help in practical ways and look at complex humanitarian issues. It's important to use our hearts and our smarts as we seek to do good, as Samaritans who keep learning and getting better.
We invite you to journey with us at The Better Samaritan blog and podcast as we reflect on and share lessons we've learned as practitioners and researchers, as well as from other experts on disaster recovery, refugee assistance and resettlement, human trafficking, public health, racial reconciliation, and more.
Having worked in disaster and humanitarian crises around the globe in our academic and practical work at the Humanitarian Disaster Institute, we've seen many well-intentioned good Samaritans come forward to help others.
Unfortunately, not all good Samaritans are helpful.
Well-intentioned, energetic people (often Christians, although these can be any religion) are so moved by a crisis that they offer uninvited help that turns out to be less than helpful.
Maybe they send a truckload of frozen food to a hurricane-ravaged town that doesn't have power, leaving tons of food spoiled and all the money spent on it wasted. Maybe they send so many thousands of teddy bears after a school shooting until organizers and officials have to beg people to stop.
Or maybe they just show up, without much of a plan, on site after a major disaster, using resources that could have otherwise been allocated to trained helpers or even survivors themselves. (We call these SUVs: "spontaneous unaffiliated volunteers.")
There's another, bigger reason to re-examine our aid efforts: systems and spiritual forces are at play. "It is not enough to aid the wounded man on the Jericho Road," said the Rev. Dr. Martin Luther King, Jr. in the theologically rich sermon that inspired this blog title. "It is also necessary to work to change the conditions of the Road which made robbery possible."
So how do we go about both helping the hurting, and improving the road?
Much of the time, the answer is more communication. Effectively responding to humanitarian needs doesn't always mean starting something new; it might mean reviewing the breakdown of systems that are already in place. Or, it might mean re-examining our own biases, uncovering underreported factors preventing aid from reaching victims, or attacking large, insidious systemic injustices. All of these deserve careful examination, conversation, and action. ("In order to pull out a tree, you have to dig all the way down to the roots," one refugee pastor told us.)
This blog and its accompanying podcast will be a place to do that. On this page, you'll find conversations navigating humanity's most complex and catastrophic challenges from a distinctly humble, Christian evangelical perspective. From below-the-surface challenges like human trafficking to calamities that grab the world's attention like COVID-19, our goal is to lead the conversation on how to do good well. We'll also address simple, everyday topics that (we hope) help you to grow in loving your neighbor.
Part of responding effectively to needs means understanding the pressing world issues creating them—and especially the biblical justice issues at play underneath the surface. Sometimes this will intersect directly with politics, as we wrote about last week in response to the mob breaking into the Capitol. Other times we'll focus on issues around faithfully living in this slow kingdom coming—just as Jesus exhorted his followers to love and fully commit to their vulnerable neighbors in the story of the good Samaritan.
So here we launch. We're excited about the conversation and journey that is ahead with you. Together we head into a new year and a new podcast. We'll speak with experts and practitioners who work in justice, humanitarian and disaster issues, learning from them about how to be better Samaritans both by loving the person in crisis now, while also making the road safer for those who will walk it in the future.
We'd also love to hear from you: have you ever experienced unhelpful help? In what ways do you see the church trying to help the hurting, but neglecting the road? What are the ways of helping that are especially insightful and effective? Email us, or connect with us via social media on Facebook, Twitter, Instagram, and LinkedIn. Subscribe to our email newsletter for periodic updates regarding upcoming events, conferences, field work articles, and more.

We're seeking to be Better Samaritans ourselves, and we're grateful to get to do this along with you.
The Better Samaritan is a part of CT's Blog Forum. Support the work of CT. Subscribe and get one year free.
The views of the blogger do not necessarily reflect those of Christianity Today.