Is a Solution to Vaccine Hesitancy Found in African Churches that Conquered Ebola?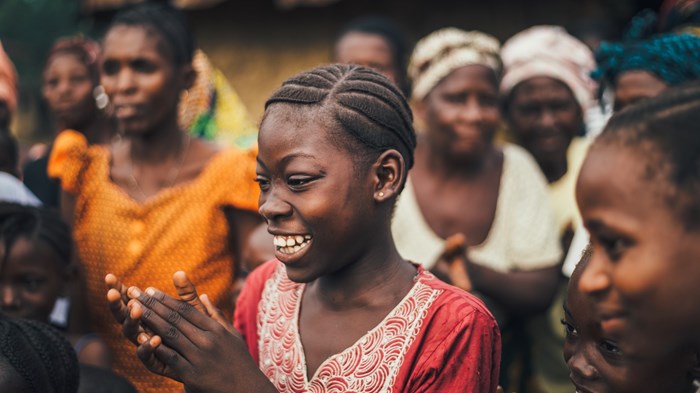 This isn't the first time our planet has faced a terrifying pandemic. It's not even the first time in recent memory for many Americans. First, there was the HIV/AIDS pandemic. Then, in 2014, the Ebola scourge started to plague West Africa.
It's also not the first time that ordinary people have distrusted the information disseminated by elected officials and even international NGOs. Just like today, the spread of misinformation during previous outbreaks left many wondering whether to trust the medical authorities.
As our public health authorities today struggle to overcome vaccine hesitancy among certain U.S. populations, especially white evangelicals, we have to ask ourselves: what can we learn from the way previous pandemics were handled that might help us fight COVID-19 and overcome vaccine hesitancy?
Vaccine hesitancy today is endemic to the white evangelical church. Despite the fact that 89% of church leaders are willing to urge their congregation to get the vaccine, the number of white evangelicals who are determined not to get it is still alarmingly high. What could be driving this high-rate of vaccine hesitancy? White evangelicals seem to have allowed secular distrust and institutional prejudice to bleed into a matter of health, something that should never have been politically polarised in the first place.
But if there's one thing past pandemics have taught us, it's that we can and must change minds by combating this kind of politicization and distrust of health measures. World Relief, a global Christian humanitarian nongovernmental organization, was on the ground floor during the Ebola crisis in Africa. Charles Franzen, director of World Relief's humanitarian and disaster response, reported that harmful beliefs about Ebola were one of the major drivers of distrust and misinformation in sub-Saharan Africa.
Franzen reported confusion and distrust of Western medicine, particularly among rural sub- Saharan African populations who relied on traditional healers. In fact, ancestral funeral and burial rites in which mourners were bathed in or anointed with water rinsed from corpses contributed to the spread of the disease. That's because Ebola is transmitted by contact with infected body fluids as well as contact with contaminated surfaces.
World Relief and other groups in the area quickly learned that an effective response to the Ebola public health crisis depended on both medical intervention and also behavioral change. But behavioral change needs change-makers.
Aware that many of the populations they served were skeptical of government leaders and nonprofit groups practicing Western medicine, World Relief turned to the most highly-trusted institutions in many communities to communicate reliable information: the churches. As Jean Nyandwi, country director for World Relief in the Democratic Republic of Congo, said, "A pastor, or God's servant, is a messenger of a Holy God." Explaining why a pastor might be more respected in the community than elected officials, Nyandwi added, "He is trustworthy, a person of integrity."
By turning to local church leaders today in the U.S., we can similarly build relationships of trust that can undo harmful beliefs by educating for behavioral change.
Already this same approach has had success in combating COVID-19 globally. World Relief's Church Empowerment Zone networks have become leaders in messaging campaigns about COVID-19 in many vulnerable communities. Church volunteers go door to door to educate the community about COVID-19.
These Christians have done what the government, alone, could not. As Nyandwi explained, they relayed "government preventive measures to church members and observed them." Both by modeling safe practices and distributing the best information in their own communities, these Christian volunteers have helped curb the spread of COVID-19 in the Democratic Republic of Congo.
It's the same strategy many African churches used to save lives during Ebola outbreaks and the same one that delivered life-saving information about how to prevent HIV/AIDS. In a crisis similar to what we're facing today, the churches were able to help communicate effectively about life-saving measures that could turn the tide.
The effort is spearheaded by those at the top, but it needs to penetrate the lower levels of the church in order to sway a cultural opinion. While many influential evangelical leaders, like Franklin Graham, have publicly spoken in favour of the vaccine it is also necessary for local pastors and church leaders to emphasise the importance of caring for others through protecting their health.
The life-saving strategies and campaigns that were modeled by African churches, and that are now modeled by other faith communities in the U.S., provide a way forward for white American evangelicals to also be part of the vaccine solution that we're making great progress toward as a country now.
Franzen offered a word of hope to Americans, "If amazing change can happen in the most disadvantaged countries, with a deadlier disease, and in the face of challenging cultural obstacles, we can conquer this new virus." As vaccines are now broadly available, we hope the white evangelical church, which we are part of, will press forward in this race away from disease and toward loving our neighbors through safety.
That race is on in white evangelical churches educating for right behavior.
Kent Annan is director of Humanitarian and Disaster Leadership at Wheaton College, where he leads an M.A. program as part of the Humanitarian Disaster Institute. Jamie Aten is the founder and executive director of the Humanitarian Disaster Institute and Blanchard Chair of Humanitarian and Disaster Leadership at Wheaton College.
The Better Samaritan is a part of CT's Blog Forum. Support the work of CT. Subscribe and get one year free.
The views of the blogger do not necessarily reflect those of Christianity Today.