Neglected Diseases Are Even More Neglected in a COVID World
That's a huge problem, according to one doctor with Sustainable Medical Missions.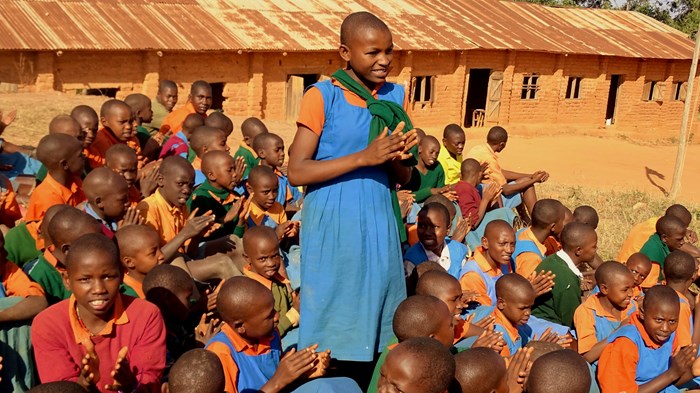 Mukinda wept over the news that her daughter had bled to death, after delivering her baby son, as she was rushed by motorcycle from a clinic to the only hospital in the region where she lives in Uganda.
In her village she and other women are 1000 times more likely to die in childbirth than those who live in industrialized populations, often succumbing to blood loss compounded by anemia due to intestinal parasites and malnutrition. These women are part of the 1 billion neglected people worldwide who are infected by tropical diseases caused by bacteria, viruses, and parasites, while also being burdened by a lack of clean water and effective sanitation.
The suffering of Mukinda and other families was made worse in 2020 when the COVID pandemic hit and caused world health advances to retreat 25 years. Relief organizations found that they could not deliver food and medicine across closed borders, resulting in vaccinations and relief funds being withheld from those who needed them most. Sustainable Medical Missions (Sustainable Med), founded in 2013 and equipped with faith-based teachings and proven disease reducing protocols, continued to thrive in 2020 with over 15,000 trained local volunteers in 21 countries.
Sustainable Med believes that women, men, and children can lift the shroud of disease using sustainable solutions with resources that can be accessed at the local level. Local answers and empowering local leaders are essential elements, and they are core values shared by our key partners like American Leprosy Missions and Hope International.
With these solutions, Mukinda and others are empowered by learning a process that helps them to adopt best practices to reduce their vulnerability to neglected diseases like Dengue or Ascariasis (intestinal parasites) that rob them of life. These new and transformative behaviors are supported by local leadership, approved at the national health level, and led by local churches who model behavior.
Through the Sustainable Med process, villages like Mukinda's in Uganda were able to reduce disease prevalence to a point that they received national recognition. Using small seed grants, Sustainable Med can fund these local-led projects and transform communities to experience unprecedented levels of health and the ability to work and take care of their families. As of 2021 nearly 2 million women, men and children were durably healed and trained in biblical faith and health best practices through Sustainable Med.
How did Sustainable Med do this? Neglected disease teaching and treatment practices were communicated in training sessions through simple, actionable guidelines. These guidelines, along with gospel centered teaching, helped local pastors and healthcare workers, including women, to identify sustainable behaviors that could be accomplished before, during and after diseases took hold in their villages. (This process is outlined in our website – www.sustainablemed.org)
This led to local innovations and enduring change in numerous villages in places like Uganda. Many villagers in Uganda and elsewhere can now say that diseases no longer dominate their lives. Men, women and children can better see a way forward to ensure that newly adopted practices are continued. These villagers can look forward to a lifelong process that will help them build on practices they adopted and continue to achieve improvements to their healthcare.
Sustainable Med is committed to work at reducing the devastating impact of disease on over 1 billion people by bringing the whole Gospel to those in need to heal physically and spiritually in the most neglected parts of the world. We welcome any volunteer that would like to be part of this organic and reproducible NGO program.
Mark Snyder MD is a recently retired total joint reconstructive surgeon and innovative care process inventor. After conversion to Christian faith in 1983 he continually sought radical safety and quality improvements in surgery and world health. He believes that transformative innovation arises out of asking God to give new insights, observing clinical areas for improvement and opportunity, and integrating best evidence so it can be operationalized into local and worldwide health needs, even if the diseases have been neglected and stubbornly persistent.
(Note: To protect patient's rights and privacy, "Mukinda" is not the woman's real name)
The Better Samaritan is a part of CT's Blog Forum. Support the work of CT. Subscribe and get one year free.
The views of the blogger do not necessarily reflect those of Christianity Today.