3 Toolkits to Help You Talk with Vaccine-Hesitant People in your Church and Community
Sixty percent of Americans are still not vaccinated. Here are some tools for communicating about it.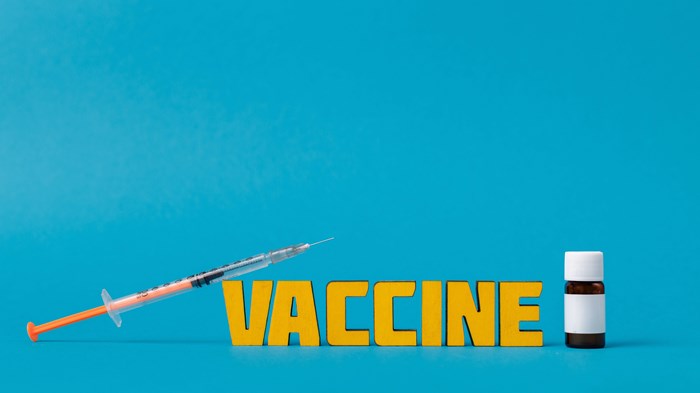 With 39.8% of Americans having been fully vaccinated against COVID-19 to date, we've made unprecedented progress toward fighting the virus that's attacked our planet. But what about that remaining 60% of Americans who've not yet been vaccinated?
Certainly there are contraindications for individuals with designated health complications, and these individuals are wisely declining the vaccine. Many Americans face challenges with transportation and other access issues. And many communities are organizing to help these individuals. But there's another reason contributing to that 60% that's more troubling.
Research shows that 1 in 4 Americans would refuse a vaccine if given the opportunity to receive it. These aren't individuals who shouldn't receive the vaccine or are having difficulty accessing healthcare. They are those who are hesitant to get the vaccine for ideological reasons, and many of them are Christians. In a moment when doctors and researchers are concerned that our nation won't reach herd immunity, pastors and church leaders have a unique opportunity to move the needle on protecting the vulnerable by addressing those who are hesitant or resistant to receiving the vaccine.
Here's three free online toolkits full of helpful practical knowledge, resources, and tips you need for talking with others hesitant to get the COVID-19 vaccine in a loving, respectful, and caring way.
Pastor's Toolkit
Christians & the Vaccine project has also developed a Pastor's Toolkit on the Vaccine that offers videos, FAQs, conversations with pastors, and more to help pastors shepherd their congregations in thinking about this issue. Christians & the Vaccine is a project of Redeeming Babel in partnership with the National Association of Evangelicals, COVID Collaborative, the Ad Council, Values Partnerships and Public Square Strategies. Their goal is to equip pastors and Christian leaders to help others think biblically about receiving the vaccine. Christians & the Vaccine has created a video series addressing the most common spiritual questions Christians have regarding the vaccine. They are also producing short video conversations with key Christian leaders providing their unique perspective and guidance.
Evangelical COVID-19 Vaccine Outreach Toolkit
We just released an Evangelical COVID-19 Vaccine Outreach Toolkit with our team at the Humanitarian Disaster Institute that helps Evangelical Christians understand vaccine hesitancy. One of the key resources included in this toolkit is our town hall recording with Drs. Francis S. Collins (Director, National Institutes of Health), Timothy Dalrymple (President and CEO, Christianity Today), and Russell Moore (President, The Ethics & Religious Liberty Commission) for a conversation about Evangelicals & the COVID-19vaccine. You'll also find several helpful brief interviews where we provided a quick overview of some of the challenges and opportunities for overcoming COVID-19 vaccine hesitancy. We also curated some of our favorite blog posts and podcasts on the topic from The Better Samaritan. Finally, we've outlined some practical steps you can take next to help you move forward.
COVID-19 Public Education Toolkit
For even more great resources we encourage you to check out COVID-19 Corp's public education resources and toolkits. The U.S. government offers a variety of resources that are uniquely tailored to various people groups and practitioners: Older adults, Spanish speakers, American Indian/Alaska Native Tribal Leaders, community healthcare workers, pharmacists, faith-based and community organizations, and more. Each has been crafted in consideration of the unique needs of particular communities.
These free resources will equip you with the tools you need to humbly talk with others in your life, church, and community that are hesitant to get the COVID-19 vaccine. In this unique season, the church in the United States has been given an opportunity to bless a world in need. As we commit to being vaccinated and educating those around us, we partner with the One who is the Good Physician.
The Better Samaritan is a part of CT's Blog Forum. Support the work of CT. Subscribe and get one year free.
The views of the blogger do not necessarily reflect those of Christianity Today.