Has the Pandemic Made Your Pastor Want to Quit? Probably.
Ministry longevity post COVID-19 depends on developing several crucial skills.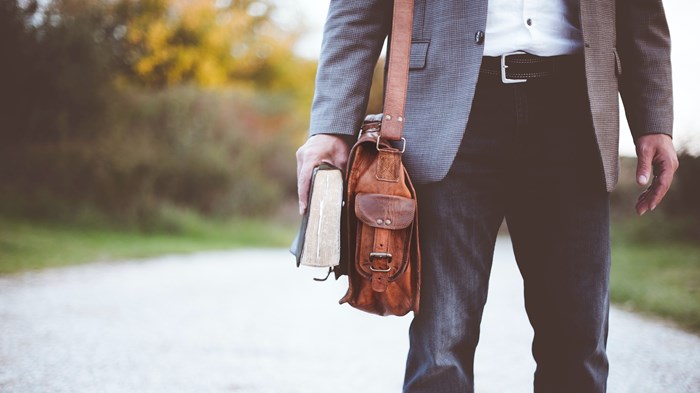 The last year has been turbulent in many ways. The COVID-19 pandemic changed the way we interact with our communities, including how we live, shop, and even how we work. Throughout 2021, human resources experts continue tracking what they are calling "a turnover tsunami," as professionals in most industries consider their careers in light of the events of the last 18 months and offer resignations to their employers.
Time will tell whether the tsunami is a sustained wave that permanently changes the landscape of our workplaces or a short-lived trend that quickly passes. Regardless of the duration, the phenomenon is impacting our churches. A recent Barna study indicated that 29 percent of pastors have seriously considered a career change in the last year. The realities of the ongoing pandemic, coupled with congregational divisions, and financial strain have pastors struggling with significant burnout.
Odds are, if you're reading this, you have a pastor in your life or you serve in a similar ministry role yourself. You might very well find yourself in Barna's 29% or know someone who is - please know that this is completely understandable. We have all been through an extremely challenging pandemic season.
If you're hanging on and haven't decided to leave the work you're doing, there are several proactive steps you can take to remain resilient in your current role.
Develop a lament practice.
Learning to lament well leads to the development of a resilient form of hope that is distinctly Christian. Taking our cues from Scripture (particularly the psalms of lament) we can thoroughly process the difficult emotions that often accompany hard ministry seasons. The last 18 months, with all its challenges, definitely seems to qualify as this type of season! As NT Wright reminds us, psalms of lament stay with us and give us a sense that God remains with us in and through difficulties. As a spiritual practice, lament does not need to be complicated. Simply cry out your cares and concerns to God. Invite him into the places unopened to anyone else. Follow the pattern of the psalms if you like (10, 13, 17, 22, 25, 30, 31, 69, 73, 86, 88, and 102 offer great places to start) or simply follow the example of the psalmist and express your hardships and hangups in prayer.
Discern your rest deficiencies.
While you may feel physically exhausted, if you are seriously considering a career transition out of ministry, you are likely more than just tired and perhaps have several rest types that require your attention. Dr. Saundra Dalton-Smith offers a personal online rest assessment tool that helps identify the types of rest you currently need to remain effectively engaged in your work.
Determine a restorative schedule.
Follow your rest analysis with a look at your calendar. Revise your workload and activities to allow for healthy, sustainable, and integrated work-life rhythms. Pastor Rick Warren uses the following formula to avoid burnout: divert daily (find an activity that brings you joy and do it), withdraw weekly (disconnect from work pressures and engage in Sabbath practices), and abandon annually (take a vacation, a social media holiday, and plan other ways to break from your work routines). Experiment with this formula and adopt the scheduling routines that work best for your position and season of life.
Delegate to others.
In his landmark book Cost of Discipleship, Dietrich Bonhoeffer tells readers "when Christ calls a man, he bids him come and die." This quote typically refers to the many areas of self-sacrifice required by pastoral ministry and includes the requirement to die to feelings of control and pride. Pastors and ministers are unable to serve on their own for very long. Those who try end up burning out, whether or not the globe is caught up in a pandemic.
Pastors and ministers feeling the burdens of ministry can engage their congregations and ministry communities in lay training opportunities that facilitate peer-to-peer spiritual caregiving. The Spiritual First Aid program, offered by the Humanitarian Disaster Institute, helps individuals learn to assess and address the spiritual, emotional, and practical needs of others, multiplying the caregiving capacity of the organizations these individuals serve. For pastors, this alleviates the burden of feeling called to serve everyone all the time. Scripture frequently reminds us that our Christian communities are called to serve one another through the priesthood of all believers (1 Peter 2:5–9) and that the Holy Spirit equips all through the spiritual gifts (1 Corinthians 12). Equipping congregations to care for one another creates space for these gifts to be put into practice, strengthening the body as a whole.
At the Better Samaritan, our hearts beat for those who want to serve others. As we consider what it means to love our neighbors effectively and well, and seek how we can do good, better, we pray that God's grace may be sufficient for us all and that in our weaknesses we may glorify Jesus for his ability to sustain us through pandemics, cultural upheaval, and turnover tsunamis.
Christa Cordova works with faith-based organizations and churches as an engagement strategist. Her current work includes leadership of the marketing and communications team at the Humanitarian Disaster Institute at Wheaton College. She holds degrees from Fuller Seminary (Master of Divinity, '18) and the University of Kansas (Journalism, '03).
The Better Samaritan is a part of CT's Blog Forum. Support the work of CT. Subscribe and get one year free.
The views of the blogger do not necessarily reflect those of Christianity Today.