5 Tips for Getting a Job in Humanitarian Aid
Practical tips from a recent graduate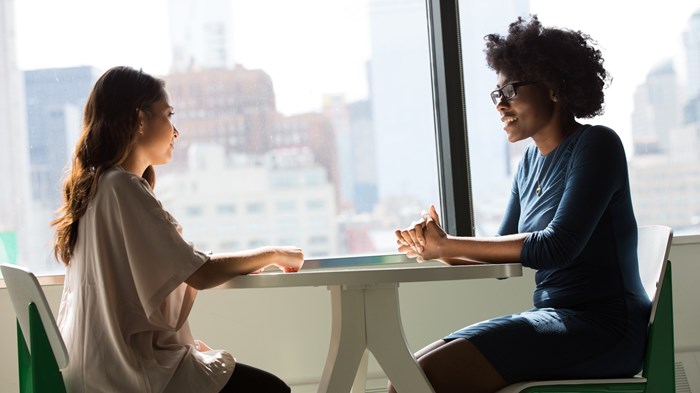 I secured a position as a program development international apprentice for Samaritan's Purse in the summer of 2020. The job has been an incredible opportunity where I have been able to learn best practices in the humanitarian sector and relevant technical skills for the field, participate in emergency response administration with the organization's incident management team, work in a COVID emergency field hospital, and engage in program development work in Nairobi, Kenya. While I am no expert on obtaining employment in the humanitarian sector and fully attribute acquisition of this exciting role to the grace of God in my life over individual merit, there are certain lessons I learned along the way that likely helped me in the journey, which I would like to share. While certainly everyone's path will look different than mine, and we are all called to do justice, love mercy, and walk humbly with the Lord in different ways, I hope these tips can help you get where you want to be in order to serve the Lord and the people He loves in tangible ways.
Be actively engaged in justice work outside of your efforts to seek employment.
Having a job in the humanitarian sphere is not a pre-requisite for doing Kingdom-centered work in our communities now. Volunteer at the local food bank or after school program. Take an unpaid internship for a local nonprofit on the weekends. Give financially and be in prayer for organizations seeking to advance justice around you. While this will help develop your practical skills and prove to employers that you are invested in this type of work independent from the possibility of employment, the even greater benefit is getting to be an active part of how God is working in your immediate surroundings now.
Keep up with industry news.
Keeping up with the happenings in the world through the news, books, podcasts, etc., is a critical part of walking the walk that we talk. A step towards truly caring for those who are hurting includes being knowledgeable about the circumstances that are impacting human flourishing around the world, both historically and today. Try following global news outlets such as BBC world, global-minded podcasts such as the Harvard Humanitarian or the Better Samaritan, or keeping up with your favorite international NGOs on social media to understand the latest crises to which they are responding.
Work on developing and maintaining a network in the space you want to work in.
This one is tough for me, and I know I am in good company. I fear the thought of "using" professional relationships in my life to advance my own interests, and don't want to burden others by requesting a call, sending an email, or asking for a reference. My perspective on this shifted after talking with a Wheaton professor, Kent Annan, about his take on this issue. An experienced humanitarian professional, he explained that it is actually his great honor to be able to support those earlier in their careers to utilize their potential and get where they want to be, whether that is through an introduction, providing information, or even giving a reference. Maintaining relationships with such mentors for both gleaning expertise and expanding your network is normal and nothing to feel ashamed about.
Leave your pride at the door when it comes to communicating with recruiters.
Communicating with recruiters can feel like a game sometimes - minus the fun! I recommend, however, as little "playing" as possible when it comes to expressing interest in a certain organization or position. While playing hard to get and warding off the appearance of desperation may occasionally be the best route, out of sight often also means out of mind, and not following up about your resume, interview, or hiring status could mean that other, more assertive candidates get the position you were hoping for. There is an art to avidly communicating your interest while also maintaining your dignity, but being too prideful could mean losing out on a dream opportunity.
Trust that God's plan for how he wants you to show up for the world is better than your own.
The truth is, not everyone is going to be able to work in a humanitarian job. The industry is smaller than the quantity of those pursuing the work, and the cards may not be in your favor. Rather than feeling discouraged, I recommend expanding your perspective on what humanitarian work really is. In every role, there is an opportunity to share the love of Christ with your colleagues and clients and to make a positive difference where you are working. Injustices exist in every corner of our world, and engaging in the slow work of correcting the systemic wrongs that exist in your own workplace could be God's intended purpose for your career.
Sarah Wilcox is an international apprentice at Samaritan's Purse. She earned an M.A. in Humanitarian & Disaster Leadership at Wheaton College ('20) and a B.S. in Applied Languages and Intercultural Studies('19) at the Georgia Institute of Technology.
As the nation's first faith-based academic disaster research center, the Humanitarian Disaster Institute (HDI) equips students, interested volunteers and humanitarian professionals. Join us on Thursday, March 11, 2021 for a free online event on assessing and addressing five core emotional, spiritual, and practical needs that HDI has identified as critical in the wake of a disaster or time of crisis.
The Better Samaritan is a part of CT's Blog Forum. Support the work of CT. Subscribe and get one year free.
The views of the blogger do not necessarily reflect those of Christianity Today.