Our Church Is Safe... Right?
HDI recommends new self-assessment tool for faith-based communities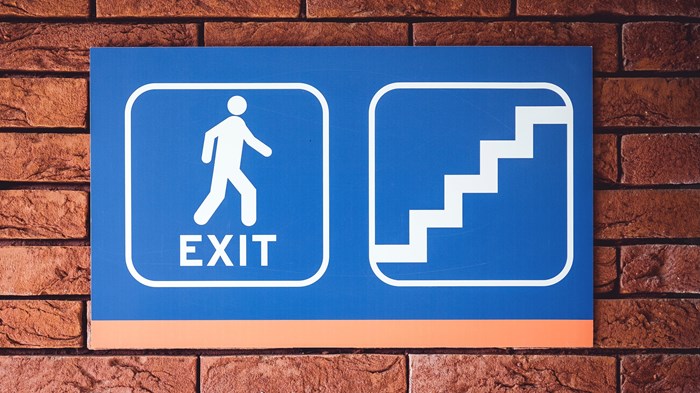 In 2015 white supremist Dylan Roof opened fire on members of one of the oldest black churches in the United States. After attending being warmly welcomed to Bible study at Emanuel African Methodist Episcopal Church, in Charleston, South Carolina, Roof returned the congregation's hospitality with a cruel spray of bullets that killed nine and wounded three. Around the globe, pastors and laypeople who assumed that their churches were "safe" quietly wondered, "Could that happen here?"
Since the brutal Columbine high school shooting in 1999, that opened the world's eyes to the threat of active shooters, there have been 18 fatal church shootings in the United States, including Emanuel, from Idaho to New York, and Wisconsin to Louisiana. Carl Chinn, a church security expert, grieves, "Most churches spend far more time and money training their choir than they do investing in the safety of their staff and guests." Chinn admits that the odds are likely that a church won't face a security threat, but when it does happen, he muses, "the odds won't matter much."
In recent years, in response to shootings in churches like Emanuel, a growing number of churches have established security teams. These teams consider the security of a church facility on weekdays, when they're largely populated by staff members, and also Sundays when congregations gather together. Some churches have paid security staff and others are composed of volunteers from the congregations. Some of these teams include parishioners who carry concealed weapons to their Sunday morning duties, while several denominations have issued statements deeming guns inappropriate for houses of worship.
Without much precedent for developing processes and procedures for this modern crisis, how do congregations begin to consider the security of their property and people?
The Cybersecurity & Infrastructure Security Agency (CISA), a federal agency under the Department of Homeland Security, works with partners to defend against threats like cybersecurity, infrastructure security, and other national risks. CISA recently released a self-assessment guides for houses of worship to determine how safe their facilities are and how to improve security. It helps congregations notice and evaluate possible challenges, risks, and resources for tackling church security in active shooter situations. When this assessment is completed, it provides a road map for implementing suggested options for consideration based on best practices designed to improve facility security and preparedness. Churches can choose among a spectrum of solutions that range from "low security" to "high security."
The assessment, a tool that can be used by church congregations, evaluates a church's current level of security in five areas:
Security and safety/emergency management

Perimeter security/delineation

Parking and barriers

Access control/entry control

Closed-circuit Video and video surveillance systems
The assessment that can be downloaded for free at CISA, helps houses of worship begin by identifying their current posture toward security. Then, it offers options on a sliding scale of security—from "very low" to "very high"—for a designated security team or committee as they consider modifying what they have in place to improve security and decrease risk.
CISA reports that factors that contribute to security, safety, and emergency management efforts include: designating a security manager or security committee, volunteer ushers and greeters, existing safety plans, a commitment to training, engaging with first responders, and developing a crisis communications strategy.
Churches considering establishing a security team might consider inviting members of the congregation with a background in law enforcement, fire service, or emergency medical response. Of course, a security team can include a variety of interested volunteers from the congregation. Larger churches might consider hiring permanent personnel to fill security or safety roles.
The security assessment invites users to consider questions such as:
Does the house of worship have a written security and safety/emergency operations plan?

Are employees and volunteers trained on the security and safety/emergency operation plans?

Are congregants trained on elements of the security and safety/emergency operation plans?
For each of the questions for consideration in the assessment, the tool offers options for consideration. For example, one question asks, "Does the house of worship have a camera system?" A low-security response would be to explore installing a camera system onsite so that staff and first responders can identify and assess threats. And a higher-security response, for congregations already employing a camera system, would be to conduct a camera system survey to ensure that camera coverage is sufficient. Not all security responses require spending money. For example, a congregation might have a volunteer who notices the vehicles in the parking area throughout the week. Or they might decide to train ushers, greeters, and volunteers in security awareness and threat detection.
The assessment also includes a robust list of resources congregations can access. These range from learning more about security and safety/emergency management—such as how to handle mail, how to respond to a bomb threat, or how to stay alert to threats—to best practices for securing houses of worship.
Will your congregation make room to consider the safety and security of your church property? It's not difficult to imagine that smaller churches with limited resources might avoid an assessment like this that seems as though it would lead to solutions with financial cost. And it's also easy to imagine that larger busy bustling congregations might not want to take time and focus away from church life and mission to consider the possibility of worst-case scenarios that they deem to be unlikely.
We encourage you to visit CISA and download the Houses of Worship Security Self-Assessment to share and consider with staff and volunteers. And we want to highlight, again, that you will be offered a variety of "menu options" as you consider what's best for your particular church. At a bare minimum, processing the assessment together will raise awareness about security issues and encourage thoughtful solutions. You serve faithfully as you seek to protect the beloved ones with whom you've been entrusted.
The Better Samaritan is a part of CT's Blog Forum. Support the work of CT. Subscribe and get one year free.
The views of the blogger do not necessarily reflect those of Christianity Today.